The Mightycause Year-End Fundraising Toolkit - 2020 Edition
2020 has been a year like no other in so many ways, and that's was doubly true for nonprofit organizations. This year, nonprofits had to figure out how to stay in operation during a global pandemic, fundraise during a recession and social unrest, and navigate not one but two #GivingTuesday events. Now we're in the final month of the year, when about a third of all charitable giving takes place. 
At Mightycause, we want to make this final month of an unprecedented year as easy as possible. That's why we've put together The Year-End Fundraising Toolkit, with all of our best resources for connecting with donors during December. We've got blogs, webinars, checklists, and even an e-book that your nonprofit can use to chart your path through December and into 2021. 
Final Week Checklist 
Download this checklist to make sure your nonprofit is on track for the busiest week of the year for charitable fundraising, December 28th through December 31st! 

Year-End Email Strategy 
Email is one of the most important components of a robust year-end fundraising strategy. It gives you a direct line to your supporters that allows for immediate communication. But email marketing is part art, part strategy. These resources will help you craft an email strategy that will resonate with donors and help you reach your revenue goals. 
Webinar: Email Marketing for Year-End Fundraising 
We've got everything you need to make your email marketing strategy as impactful as possible! In this hour-long webinar, we discuss how to optimize your emails to get the response you want, how to tell an impact story, what emails to send and when to send them. 
Year-End Email Templates
This free Word document contained 10 email templates your nonprofit can use to build emails that inspire donors to give during the holiday season! You'll find email templates for donor retention, sharing impact stories, asking #GivingTuesday donors to give again and more. 
Email Strategy & Best Practices 
From sending targeted emails to specific donor groups, A/B or variable testing, and when to send emails, this blog post goes through the basics of prepping an email strategy designed to engage! 
Fighting Year-End Email Fear 
Worried you might turn donors off by sending too many emails or fundraising too aggressively? You're not alone! In this post, we go through the most common nonprofit email fears, and how to combat them. 

Year-End Donor Engagement
Obviously, donor engagement is the #1 to raising funds at the end of year, or any time! But engaging donors in the month of December can be tricky. Not only do nonprofit face a lot of competition for inbox position and attention, but in 2020, you've got to consider the current circumstances and the economic stress that so many have felt this year. So, how do you fundraise in the face of all of that? How can your nonprofits make sure you're grabbing your donors' attention, making them feel appreciated, and inspiring them to give, all at the same time? 
There resources will walk you through the big picture of donor engagement and retention, as well as the nitty-gritty details of getting donors to increase their gifts. 
Year-End Donor Retention Action Items 
This blog post contains three practical steps your nonprofit can take to reach out to unretained donors before the end of year. 
Tools to Increase Your Nonprofit's Gift Size 
The secret to raising more this December? It's working with existing donors to increase their gift size! This short-and-sweet blog post shares three important tips to getting donors to bump their support up a notch. 
13 Steps to Raising More
This comprehensive blog post contains 13 steps to using year-end to meet your financial goals, engage your donors, and set your nonprofit up for success next year. Find out what these important steps are and how to incorporate them into your fundraising plan!
Donor Retention Tips: Year-End Appeals 
Retaining donors is an essential part of any year-end fundraising plan. Retaining existing donors is more cost-efficient than acquiring new donors, and donors who give on a recurring basis have a greater lifetime value to your nonprofit. This blog post will walk you through the basics of donor retention, and provide actionable steps your nonprofit can take to make sure you don't let donors lapse. 
How to Get People to Donate NOW: Year-End Messaging That Works
Segmenting your list, making sure you're sending the right emails to the right people, and so on is important. But what matters most of all is your message. Find out how to build and execute a year-end message that will resonate with donors, and inspire them to stop what they're doing and give now, which is especially important in the last few days of the year. 

Social Media Strategy
People use social media to connect, follow their favorite causes, and stay in touch. This is even more true in 2020, when so many people have had to limit their contact with family and friends. People are spending more time than ever scrolling social media this year, so tapping into that audience can help make your year-end campaign even more successful.
Year-End Social Media Game Plan
Every platform has its own culture, strengths, and weaknesses. This blog post takes you through the particulars of navigating each of the most popular social media platforms, and how to make an impact with your followers at year-end. 
Year-End Fundraising Ideas & Tips
Strategy is helpful, but sometimes you just need some inspiration and/or action items that will help you out. These resources are action-oriented and designed to help you problem-solve!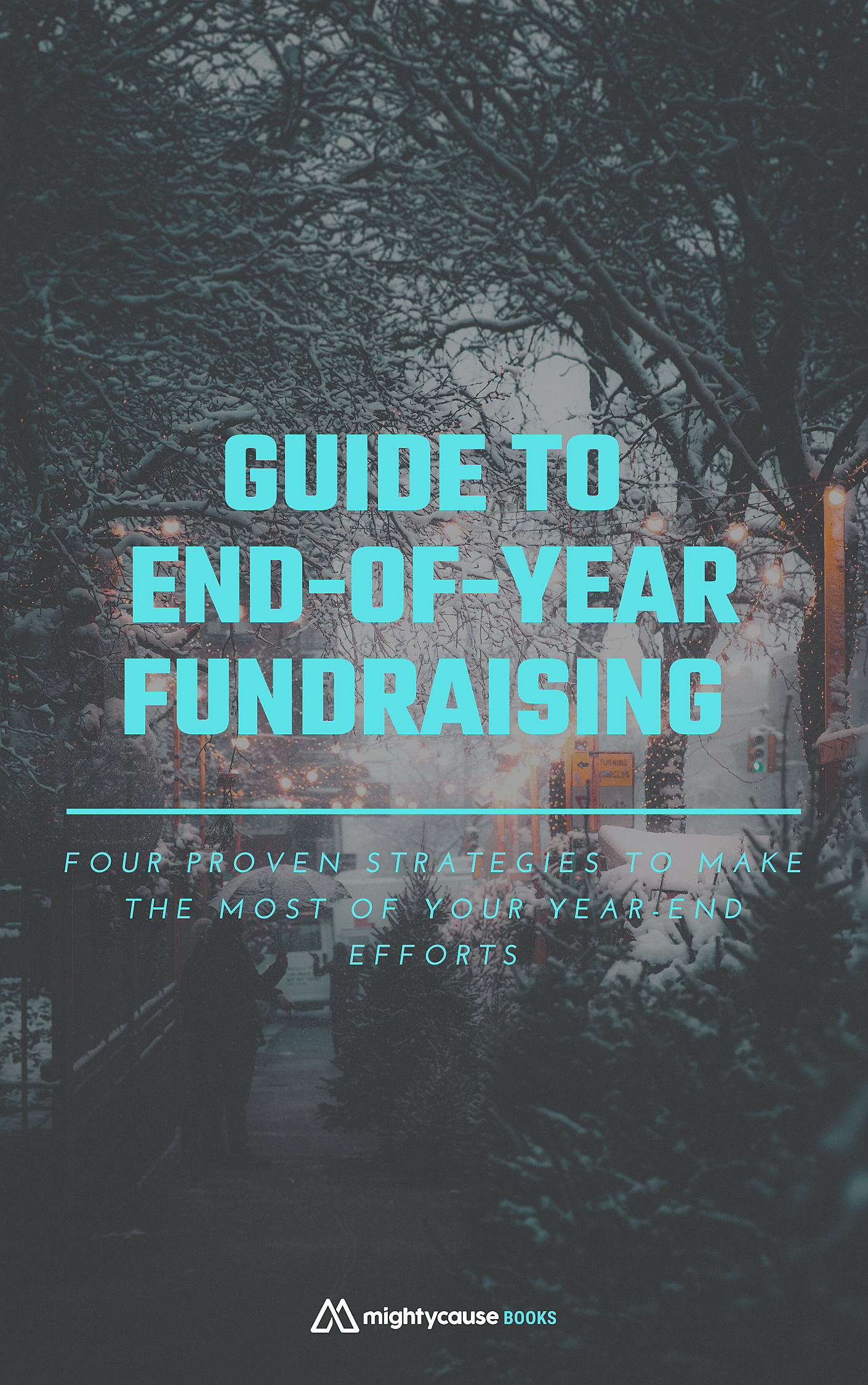 Free E-book: Guide to End-of-Year Fundraising
This free downloadable e-book is a little bit of strategy, and a whole lot of inspiration for your year-end fundraising campaign! This e-book present four types of campaigns to consider for your end-of-year campaign so you can find your footing and get started. 
10 Fundraising Tips for Year-End
This blog post contains 10 quick tips that will help your nonprofit fundraise better, engage your donors, and ensure they feel appreciated. 
Last-Minute Fundraising Tips for Nonprofits: 4 Things You Can Do Today
If you're down to the wire in December, this is the blog post for you! It breaks down four high-impact things your nonprofit can do on time-crunch to connect with donors and reach your 2020 fundraising goals.