Founded in 1987, the mission of APA Family Support Services is to promote healthy children and families by providing family support services to prevent child abuse and domestic violence.
We advocate for culturally competent services for Asians and Pacific Islanders through education, community building and leadership development. We are proud to offer in-home visits in order to provide the most effective family support services.
For much of APA's history, our focus was mainly on the Asian and Pacific Islander populations -- new immigrants who came to San Francisco.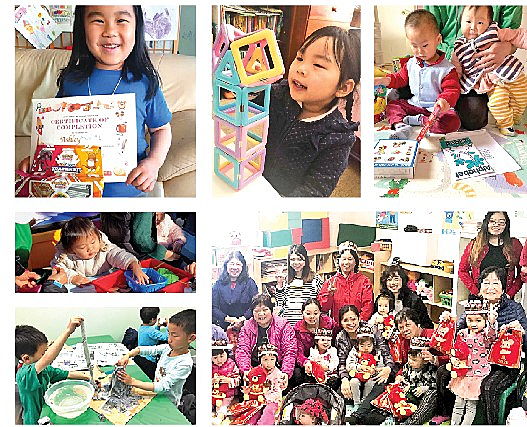 Today, our client base not only includes these immigrants but all families who face the challenges of parenthood.
When parents face hardships such as financial insecurity, and familial problems, incidents of domestic violence and child neglect are more likely to occur. Through case management and through services at our family resource centers, we provide parents a safe and welcoming place outside of their home, they increase their social circles and have a forum to gain their voice.
DONATE NOW TO OUR COVID RELIEF EMERGENCY FUND...
The pandemic is enduring...
You can help families like Mae, a single mother, and her four children. Mae is a client in our domestic violence program. She also has a newborn and was on paid family leave, but that has ended. Due to COVID-19 safety precautions and childcare issues, Mae does not plan on returning to work in the near future. The income of the children's father has reduced due to the pandemic and providing less child support. Mae worries about rent, food, and basic supplies for her children. We provide $750 toward her rent, diapers, wipes, clothes, household supplies, and food boxes for her family through the support of our emergency fund from grants and other agency resources.
UPDATE: Mae is resilient in spite of extreme difficulties and seeks help to explore ways to build a better life for her children (and herself). Recently she found a part-time job. With this income, our provision of basic needs for her family, plus child support, Mae has new hope for the future.
---
With locations in Chinatown, Excelsior, and Visitacion Valley, APA is able to reach and provide services to over 8,000 low-moderate income families annually, in different languages and dialects -- Cantonese, Mandarin, Vietnamese, Cambodian, Laotian, Thai, Spanish, and English.