What happens when there are people missing from the conversation and process of technological development? In April 2015, Brave was founded by three women who encountered the same narrative, an inadequate representation at the tech table, in their experiences of doctoral research, industry, and talent recruitment. They were deeply concerned with how this particular issue affected the way people communicated and interacted with the world.
Mission
Brave was born from a belief that something as influential as technology should be inclusive of all perspectives. As the founders began to build Brave, they embraced a mission to close the gender gap in tech by empowering girls to be the best versions of themselves and creating spaces where girls felt free to learn about themselves and others. They also recognized a compelling need to train each girl to be mindful of how tech products could directly impact and even change communities. Through an emphasis on design thinking, empathy development, and leadership skills, Brave challenges girls towards building ethical technology with a meaningful purpose.
Empowering Opportunities
BraveCamp is a 5-day program where girls are involved in the creative and enthralling process of developing technology using design-thinking tools for social impact. Girls learn how to use their voice, brainstorm ideas, and advocate for issues they care about.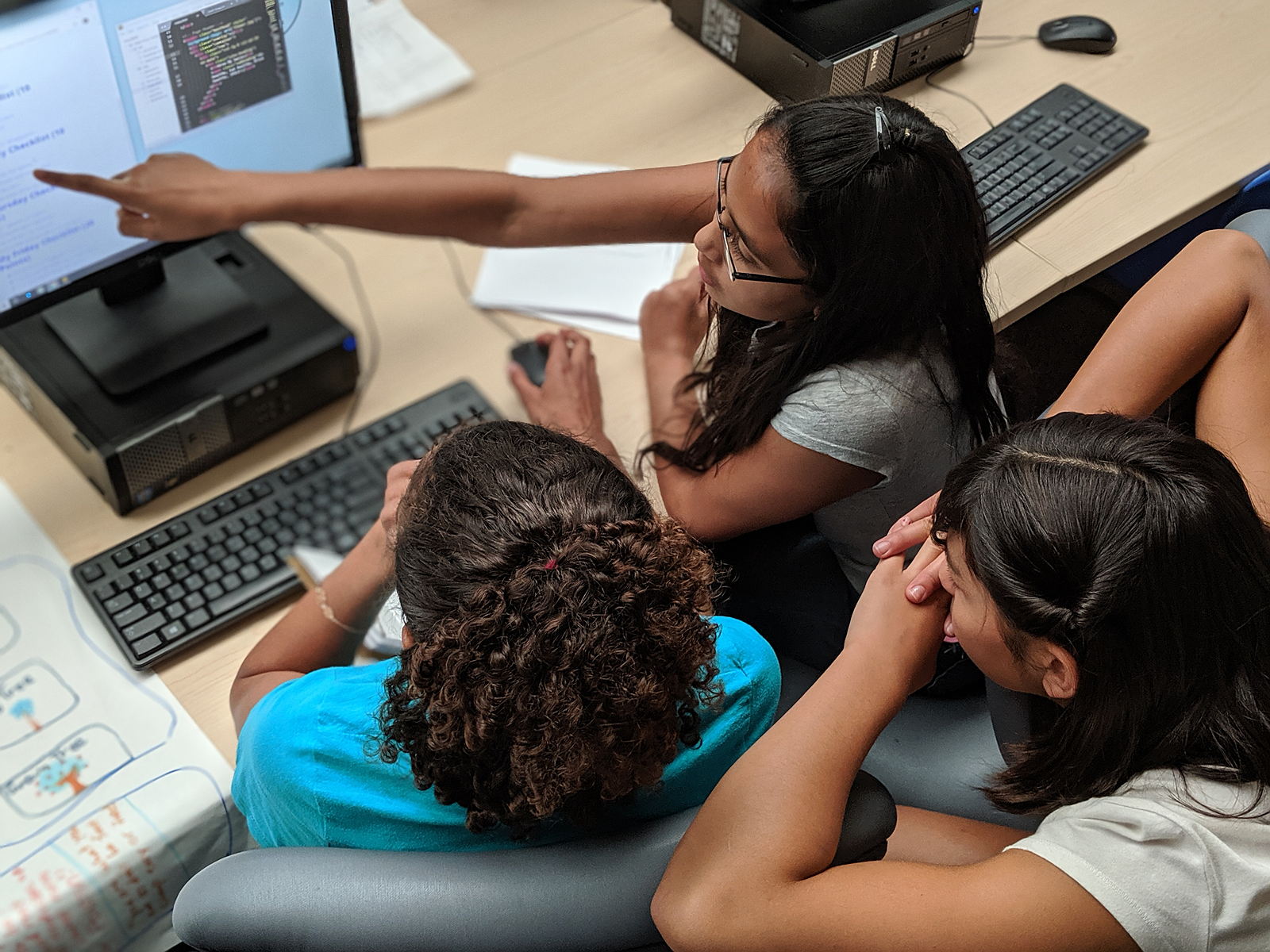 Girls coding their prototype for their website at BraveCamp.BraveCamp begins with time for personal reflection and activities that spur self-love and self-discovery. Girls will then immerse themselves in community issues they feel passionate about and prototype tech-based solutions. By the end of the camp, girls take off with fearlessness and self-efficacy towards computer science and their abilities to design solutions using technology that better their communities, and ultimately, the world.
Investing in the Next Generation
At Brave, we envision a world where technology is mindfully developed to bring relief to our world's most critical problems. We are committed to creating space at the tech table and empowering individuals to join the conversation. We are investing in girls to become future social innovators and tech leaders. Join us today to build a better world through tech together!