Historic Role In Burlington County
Established in 1915, the Burlington County Historical Society (BCHS) has spent over a century serving the residents of Burlington County by acquiring and preserving historical artifacts and buildings, offering educational programs and maintaining a genealogy research library with a national reputation. With an expertise in living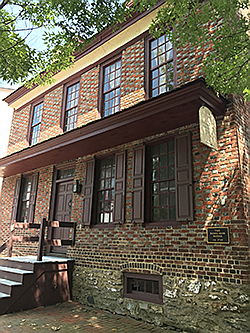 history and educational programming, BCHS has accumulated a large collection of artifacts representing daily life in the county for over three centuries. These resources are shared with the community through exhibits, special programs, tours, and more! The BCHS campus is made up of the Corson Poley Center (future home of the Children's History Center, museum galleries, meeting spaces, and library) the Bard How House (c.1740) which now includes a children's exhibit exploring life in the 18th century, the James Fenimore Cooper House (c. 1780), and the Captain James Lawrence House (c.1742). Together these sites offer visitors a variety of experiences for the history lover in all of us.
A New Direction
Making History Relevant: Building Community, Engaging Families, Making History Fun
The Burlington County Historical Society is embarking on a bold new direction with the creation of a Children's History Center (CHC). Designed specifically for kids ages (4-12) and their families, the Children's History Center will occupy the 3,000 square foot Corson Poley Center on the BCHS campus. Through hands-on exhibits including: a theater, an artist's studio, a play kitchen, a farm stand, a toddler area, an all about me zone, a quiet corner, and more, the Center will immerse children, adults, and families in imaginative play, learning, and problem solving, connecting them to their families, community, and the wider world. With a commitment to visitor experiences that are object-drive, people-centric, place-based, and activity propelled, the Center will strive to engage children's curiosity about the past, help them to develop the insights and skills to build stronger families and communities, and create a better future.
The target audience for the Children's History Center is broad and diverse and includes: regional families and children, public, private, and charter schools, tourists, educators, historians, and community stakeholders.
Plans for the Children's History Center are well underway. The team behind the exhibit includes professional exhibit designers, fabricators, architects, and historical consultants. The plans are ADA compliant and use Covid-19 best practices in the museum field. These plans are supported by our fundraising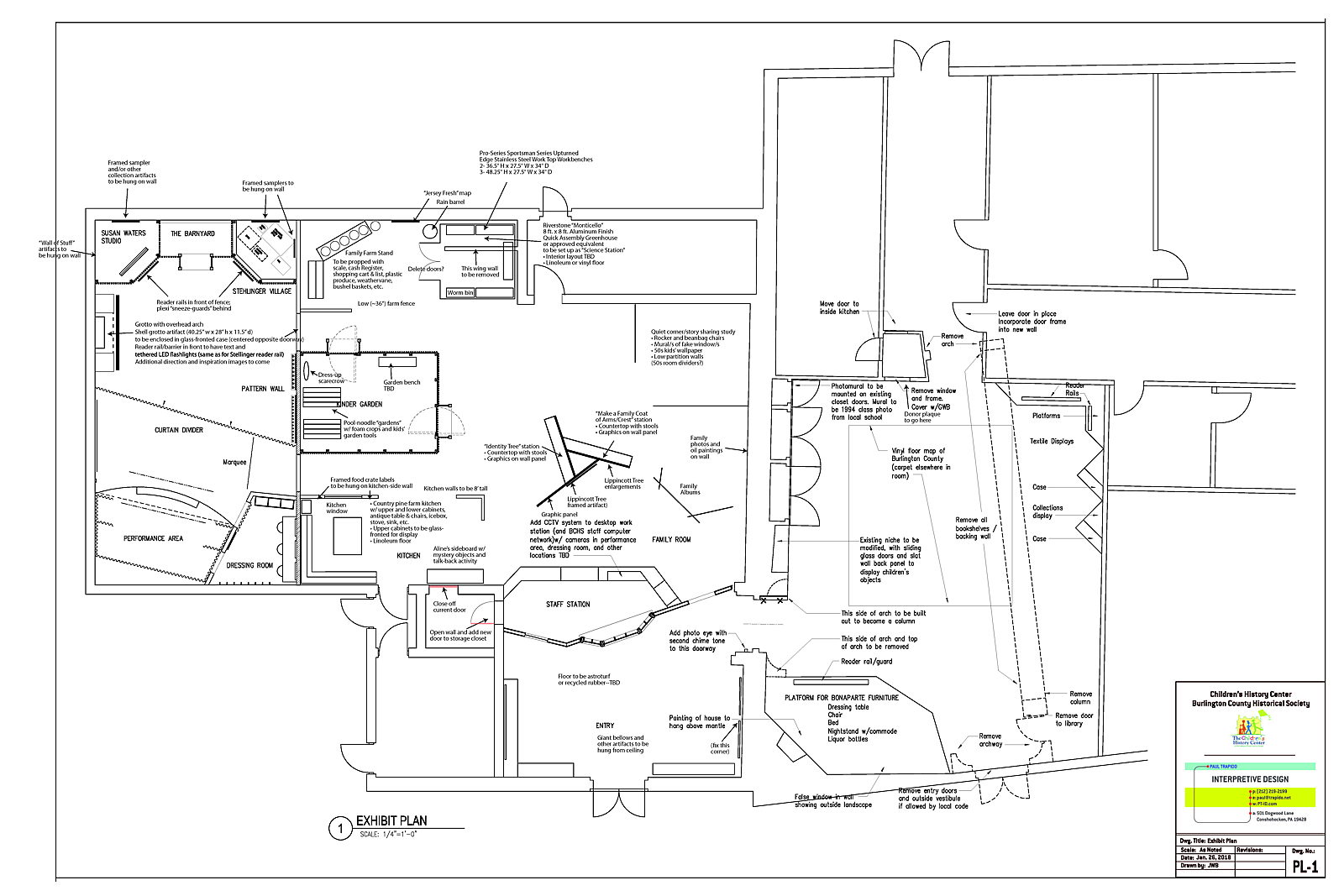 committee and backed by a professional business plan for the future operation and sustainability of the Center.
Why is this Needed?
Museums are places where we come together to make sense of our shared human experience. Our goal is to bring the community together in a safe space to share in each other's cultural heritage and promote better understanding of our similarities and differences.
Our focus is on children and families and providing them with hands-on experiences. Seeing something in person is quite different than seeing it on a screen or in a book. Research shows that giving kids tangible experiences will help them retain information later in life. By providing first-hand artifact and history encounters we hope to support a new generation of lifelong learners.
Please Join Us in this Campaign!
The Children's History Center is poised to be the only children's history museum in Burlington County and the surrounding areas of southern New Jersey, Delaware, and Eastern Pennsylvania. This destination museum will be entirely new for the City of Burlington and we have high expectations for it as a community asset and economic driver in our surrounding environs. We are committed to attracting the next generation of historians, preservationists, and museum lovers, teaching them about the power of place, and their important role in our shared future. We need your help! Your donation to this campaign will help us build the Center. Now is your chance to get involved and contribute to our lasting community legacy. Please consider a gift to this campaign for the children of Burlington County and South Jersey!