Will you be a Champion for Chimpanzees?
By supporting Dr Jane Goodall's Chimp Eden on Giving Day for Apes, you will be helping to improve the lives of our 33 rescued chimpanzees. We hope to raise $30,000 by October 15th 2019 to support our work with rescued chimps. Offer your support and give today! Become their Champion!

Chimp Eden - part of the Jane Goodall Institute South Africa – is a not-for-profit sanctuary that provides a natural habitat to chimpanzees who have been targeted by brutal habitat destruction and the illegal wildlife trade. Thanks to the compassionate and selfless team at Chimp Eden, our rescued chimps have a second chance at life. But with your help, we can make their lives even better.

Help us raise funding and awareness for Chimp Eden by supporting this campaign. Fundraising begins on September 15 2019 and leads up to a 24 hour giving day on October 15 2019. All funds raised will go directly towards chimpanzee care and improvements at Chimp Eden. Please donate and tell your friends!

Choose the right gift option for you:
• $25 can purchase chimp enrichment toys
• $50 can provide nutritional supplements & medical assistance
• $100 can help expand the size of enclosures
• $200 can provide one month's food for one chimpanzee*
*Our chimps are fed a healthy diet of fruit, vegetable and porridge! Each chimp's diet is carefully monitored and managed so our chimps stay healthy and happy.
MORE ABOUT CHIMP EDEN
The Jane Goodall Institute South Africa (JGI South Africa) Chimpanzee Sanctuary (Chimp Eden) was established in 2006 and is the first and only chimpanzee sanctuary in South Africa, bringing the world of chimpanzees closer to humanity through education and eco-tourism. We began with three rescued chimpanzees and have now grown to three families - totalling 33 chimps (with two babies born at Chimp Eden!).
We have rescued chimpanzees that have survived the bush meat trade, been orphaned, traded in the illegal pet market, or rescued from being traumatized for entertainment in circuses, beach resorts and night clubs, and have given them a beautiful, relaxed environment where they can live out the rest of their lives free from human cruelty and greed.

Our chimps are the lucky ones, we are still losing their wild counterparts at a sickening rate, mostly due to habitat destruction and the illegal wildlife markets. Our aim at the sanctuary is to provide our chimps with best life possible and to use their stories to educate our guests about the bigger picture of humanity's destructive habits and what we can do about it.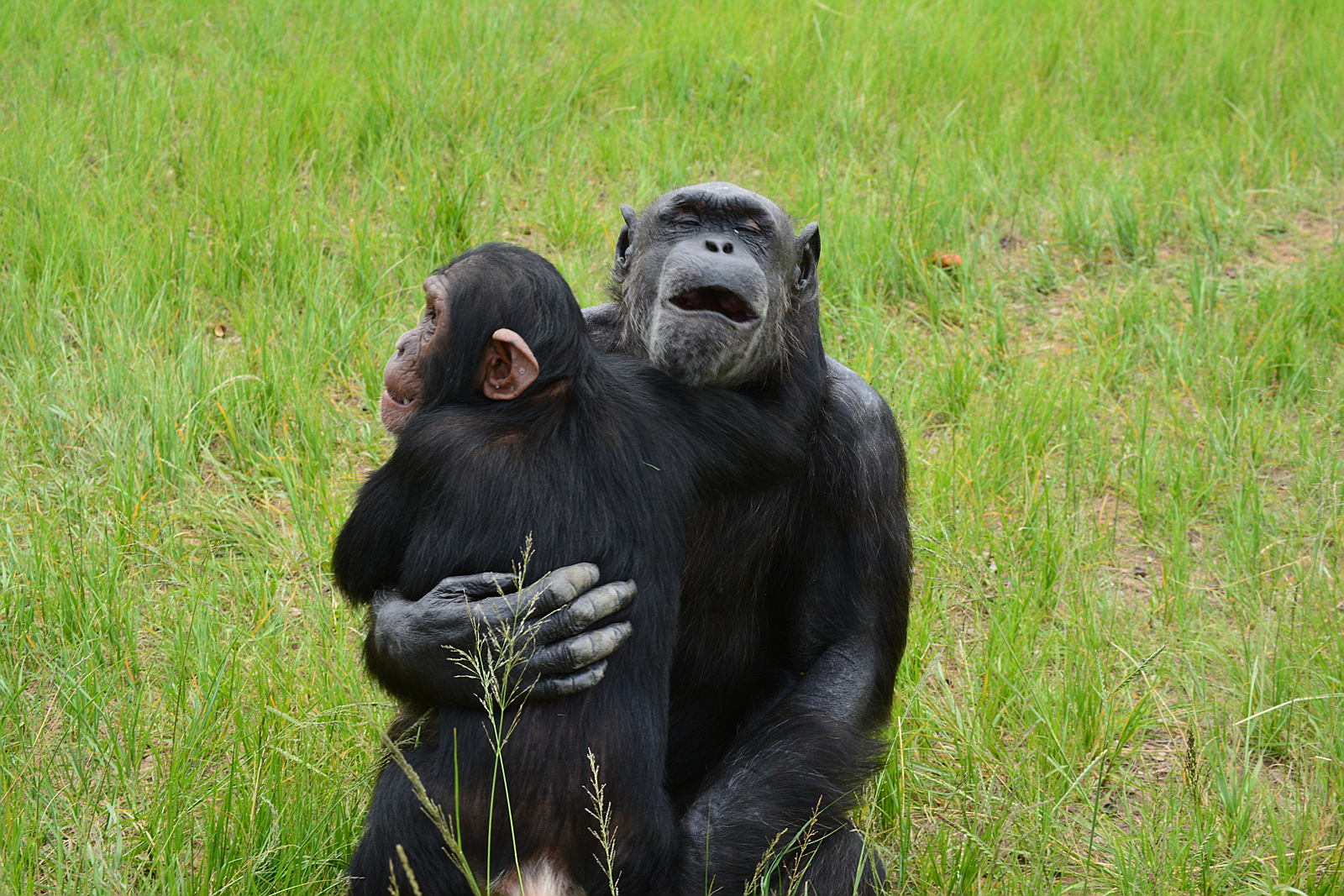 Caring for our chimps is expensive! But we are lucky in that we welcome 1200 visitor per month and are able to fund the daily running costs of the sanctuary from visitor fees. However, we have big plans to improve the chimps' enclosures and to make life even better for them. So please do donate today, and we will keep you updated on how your donation helps improve the lives of our chimps!