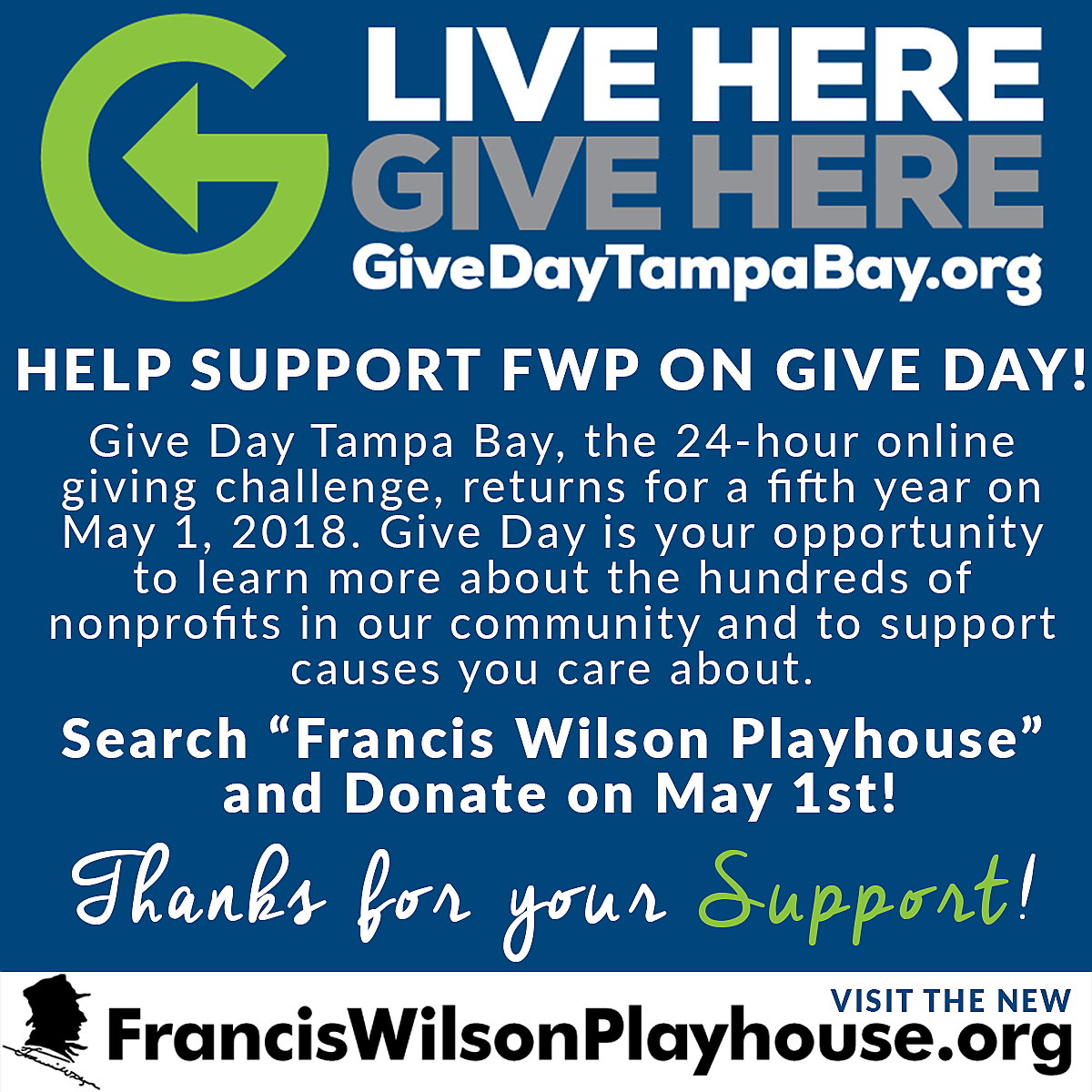 Welcome to the GIVE DAY Page for Francis Wilson Playhouse!
We are honored to be a part of the Give Day experience this year. Your donations are greatly appreciated by everyone at FWP! Every donation will be utilized to continue bringing quality entertainment to the Tampa Bay Area, as we have been doing for 89 years!
High Quality Entertainment
For over 88 years, Francis Wilson Playhouse has been the premier venue for amazing Broadway-style productions, featuring some of the best talent in the Tampa Bay Area.
Including the Community
All of our actors, technicians, backstage crew members are volunteers! Our mission is to bring the community together for a common goal – produce incredible theatre!
Smash Hit Productions
Francis Wilson Playhouse has been fortunate to be the first venue to produce shows directly from Broadway for sold out audiences! Join us for a show!