PPJC has been leading the Resistance for over 35 years!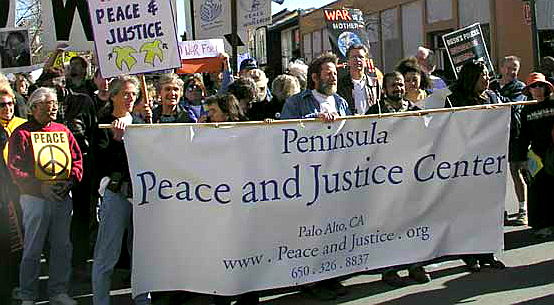 We're proud of our many achievements over the years, but we're really proud of our actions since the shocking outcome of last November's election. Our record demonstrates that years of experience and deep roots in the local community equal effective action. Here's some of what we've been up to over the past 12 months ...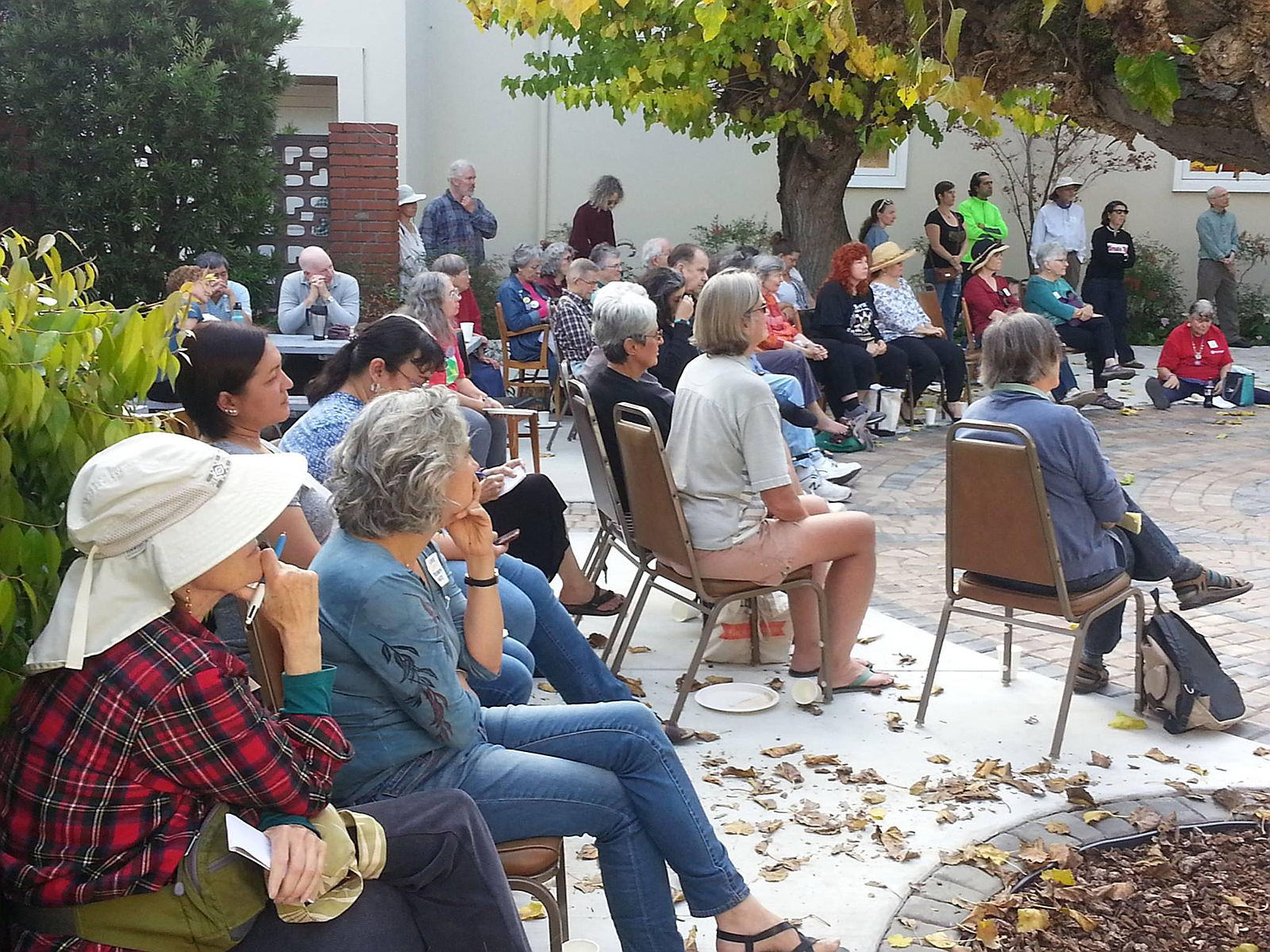 Pledge to Resist Gathering
The morning after the election we started organizing an emergency response. Four days later, over 150 people heard powerful talks by our invited speakers, then were deeply moved by the words of over 30 people who eloquently took advantage of the open mic. In times like these, PPJC is always ready to bring us together to allow our voices to raised and heard.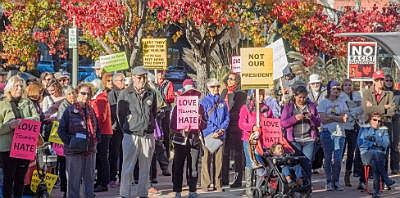 Unity Rally: Say No to Hate!
On the eve of the Electoral College vote (December 18), PPJC brought hundreds of people to the streets to say no to the politics of fear and hate.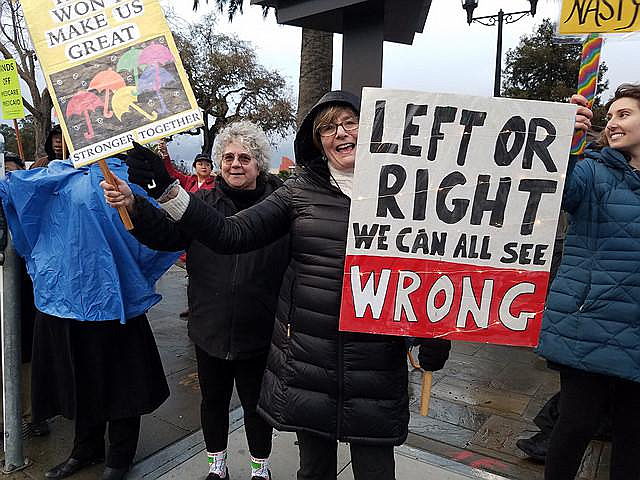 Inauguration Day PROTEST
#NotOurPresident!
Hundreds gathered at our rally & vigil on January 20. And they came despite the cold and driving raid.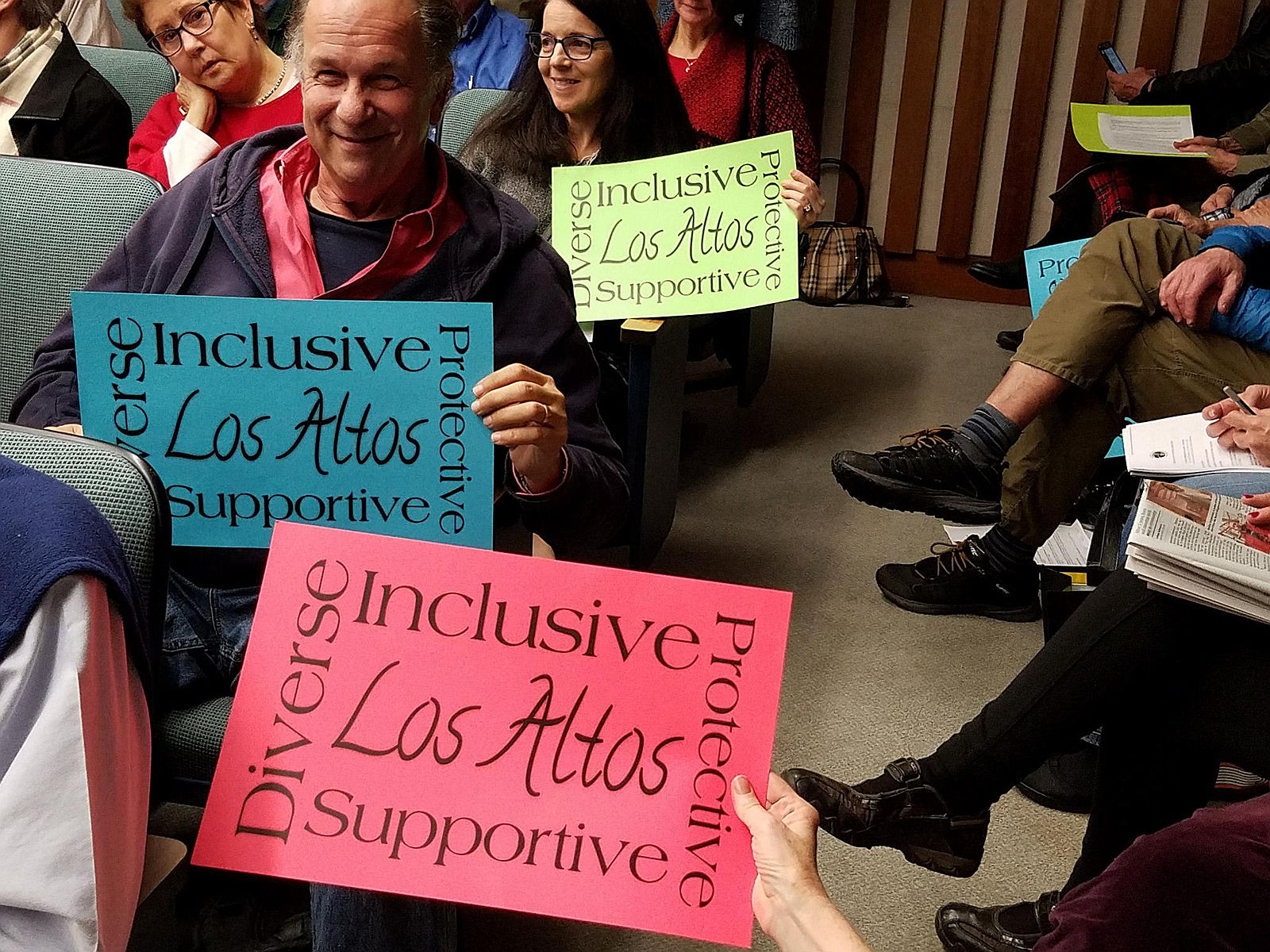 Helping to Make Your Town a Sanctuary City
In February, we helped mobilize dozens of activists in Los Altos who were asking their city council to protect our immigrant neighbors and friends.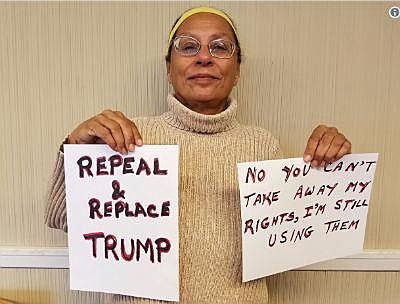 Tweet @ Trump: A (Social) Media Gathering
To "celebrate" the Ides of March, PPJC hosted a social gathering at which people used our Twitter account to send the new "president" their thoughts about his policies.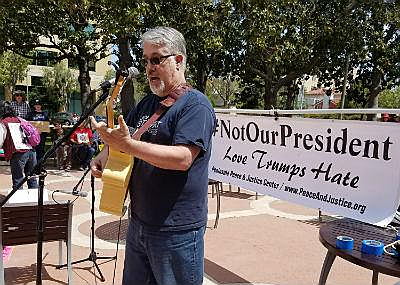 Tax Day Protest: No Huge Increa$e for the Pentagon
Hundreds gathered on a sunny April 15 tax day to protest proposed increases to the war budget. Reining in militarism has long been agenda item #1 for PPJC.
May Day March & Rally for Immigrant Dignity
For the seventh year in a row, PPJC co-sponsored and helped organize the annual march and rally for immigration reform. Sí se puede!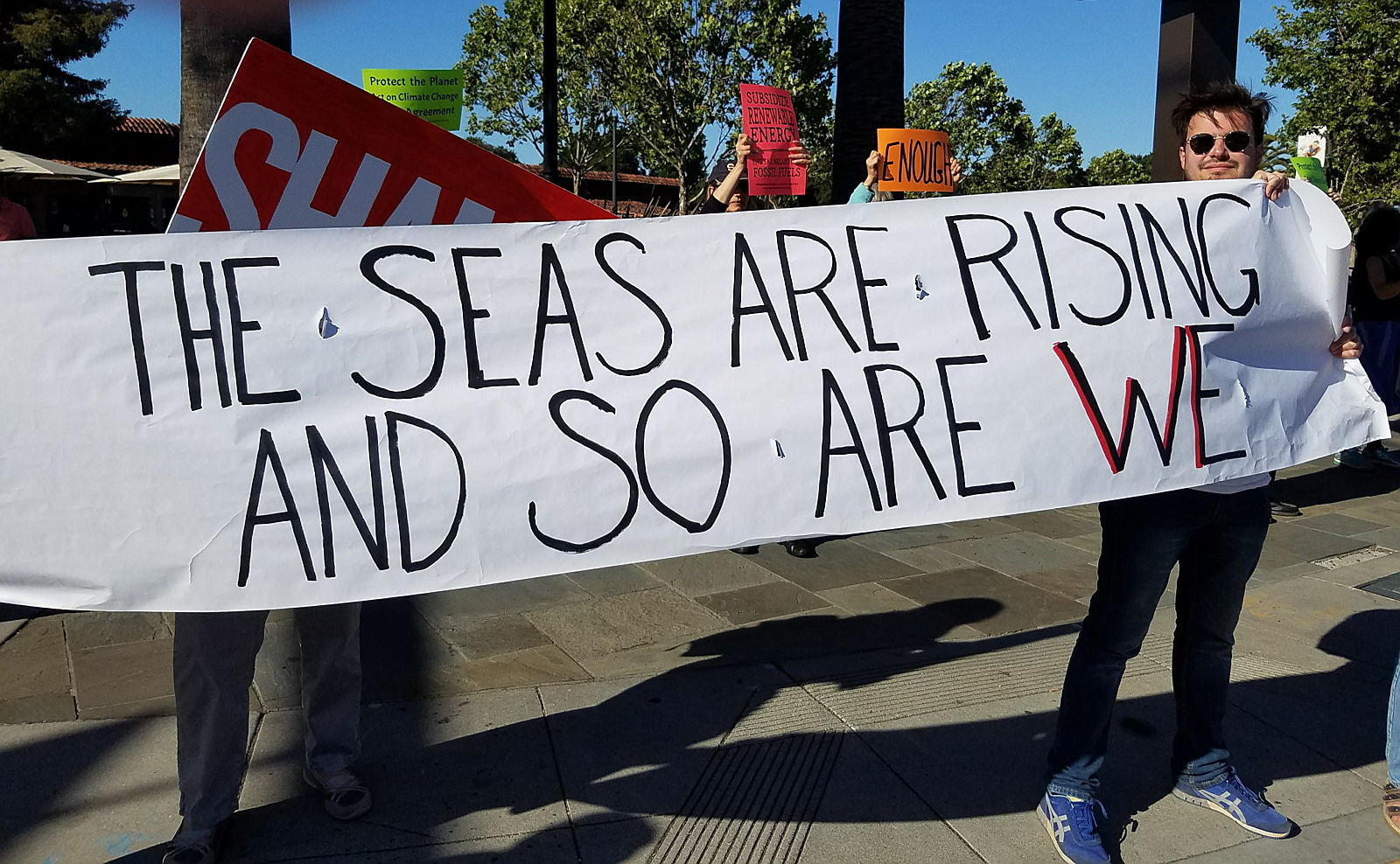 Emergency Protest on U.S. Withdrawal from Paris Climate Accord
The very same evening that Trump announced he was pulling the U.S. our of the historic Paris Climate Agreement, we were in the streets saying we're staying in!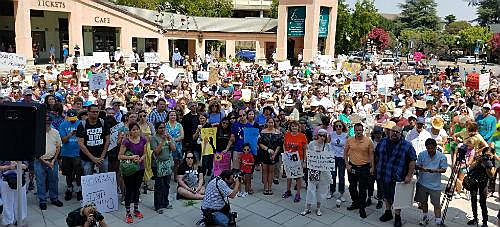 Rally for Human Rights, Equality & Diversity
PPJC helped organize and provided critical infrastructure support for a massive rally against hate speech, racism, neo-Nazis, and other disturbing trends of Trump's America.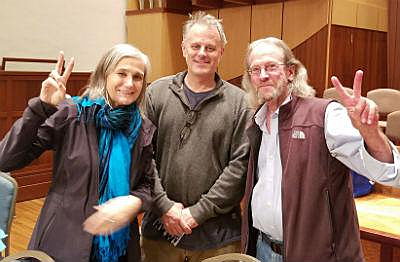 EDUCATING FOR ACTION - 16 PUBLIC FORUMS!
Since the November election, PPJC has organized 16 public forums to help educate and inspire people to greater action. Whether it's bringing well-known speakers like AMY GOODMAN or lesser known policy experts, these events create a solid, informed foundation for effective action.
YOUR CONTRIBUTION NOW WILL KEEP US MOBILIZING IN THE NEW YEAR! tHANK YOU.