We're Opening New Doors—But Only With Your Help.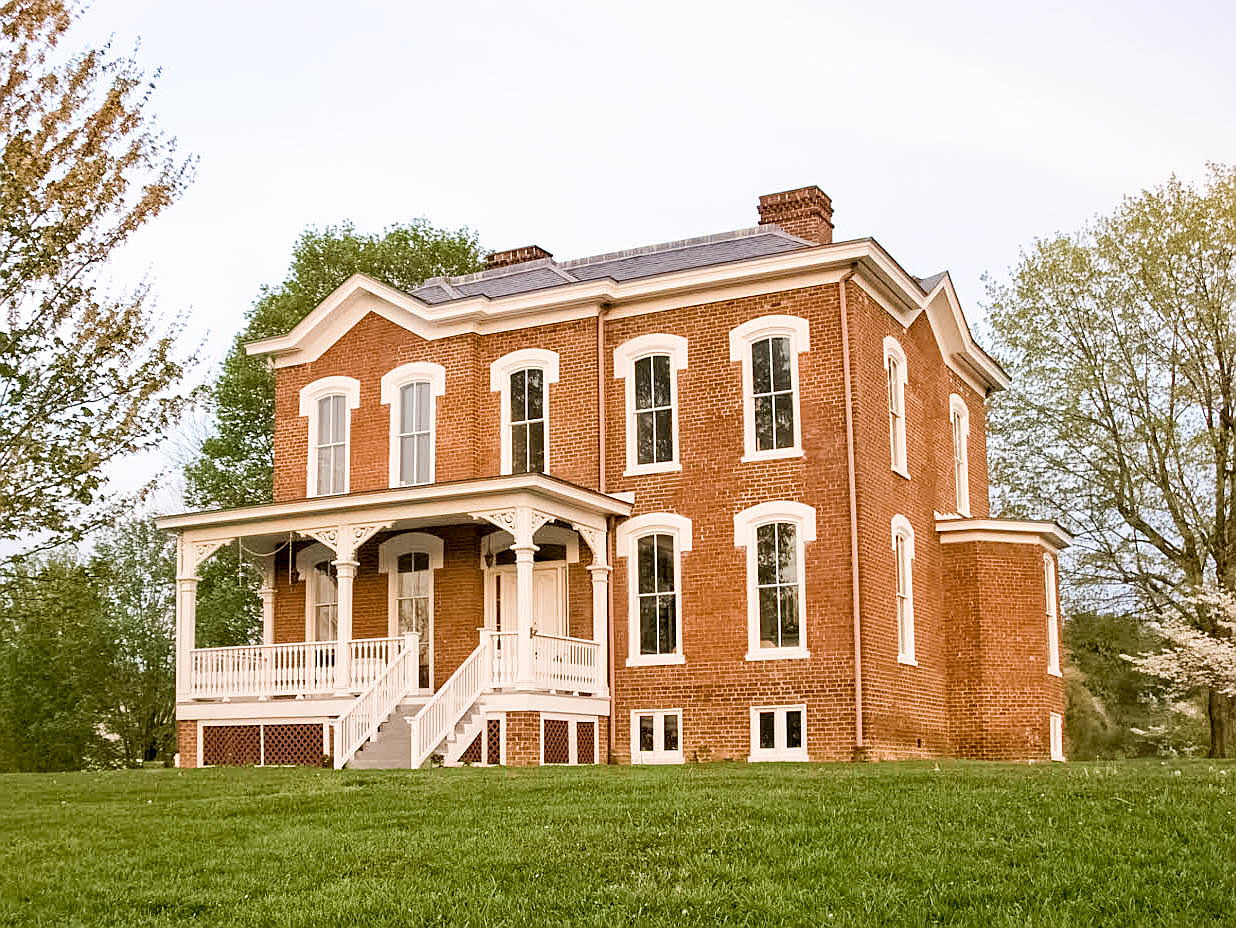 At Glencoe Mansion, Museum & Gallery we try to be as welcoming as possible. While our historic structure is beautiful and provides visitors with discoveries of the past and creations of the present, it has many obstacles that prevent some of our visitors from enjoying all we have to offer.
Now through generosity from the estate of one of our volunteers, we have begun the process to plan a new welcoming entrance for people no matter their physical ability. This entry point will face toward Radford City's Main Street and encourage people to visit our museum and the Mary Draper Cultural Heritage Park adjacent to Glencoe's grounds. The project's second phase will focus on how to provide ADA accessibility between the second and third floor, which houses significant exhibits.
But we need your help to move this project forward. In addition, we continue to need monies to refurbish current exhibits and create new ones that tell the important story of life in the New River Valley and the Commonwealth of Virginia.
Only through your support can we provide the best experiences to all ages.

Who Are We?
Established in 1993, the Radford Heritage Foundation set its mission to identify, document, preserve, and promote regional heritage, the past and the present, for the future. In keeping to this promise, the Foundation today operates Glencoe Mansion, Museum & Gallery and is actively engaged in several other projects, including development of the Mary Draper Ingles Cultural Heritage Park with the City of Radford and West End Wednesdays, a series of cultural and food events sponsored with Mountain Trotter Arts. We believe the development of more collaborations and partnerships with community, regional and state groups is key to grow the museum and its presence as well as contribute to the success of our region and its citizens.
Who Are Our Visitors?
Many of our visitors come from Southwest Virginia, but we also draw from all over the country and world. We provide a comfortable, engaging, informative and entertaining destination for visitors of all backgrounds and ages, and this past year 15 states and several foreign countries were represented in our visitor logs.
Glencoe—A Three in One Unique Experience: Heritage, Architecture & Art
Not only do visitors to Glencoe have an opportunity to view changing lifestyle exhibits in a 19th Century mansion and hear the story its original owners—one of Radford's most prominent couples, Gen. Gabriel C. Wharton and his entrepreneurial wife Nannie—but they also learn the story of how the Civil War and the Wharton family helped spur the economic development of the region.
And we provide so much more. For example, you will find
Artifacts and storyboards of early Native American settlements
A bronze statue honoring colonial heroine Mary Draper Ingles and exhibits of her life and how southwest Virginia played an important role in the early settlement of America
A new train observatory made possible through a partnership with Virginia Tech's College of Architecture + Design and Radford Tourism that complements an exhibit on the role of the railroad in the development of the City
A gallery featuring our region's artists and artisans as well as outdoor sculpture on the grounds of Glencoe
Tours for groups ranging from Elementary and High School students to Senior Citizens
The museum's education outreach includes multiple field trips of students ranging from kindergarten through 12th grade, and both Radford University and Virginia Tech students use our resources in their studies.
Glencoe's educational role is more important than ever as our country faces the difficulties of COVID-19. Although the physical front door is closed at this time, we continue to share the history of our region through social media and instructional videos to supplement the work of local teachers with the City's students.
Your support will help us continue to promote the history and legacy of our citizens and this region.