WE ARE CITY THEATRE:
Last summer our doors were closing, a new Board of Directors along with committed friends & supporters of City Theatre stepped up and held them open for the St Petersburg Community and this video is why we believe in St Petersburg City Theatre! Your support ensures that we are a bright spot of inspiration, creativity, and innovation for generations to come.
St. Petersburg City Theatre:
a Classic Icon of Community Theatre
The oldest, continuously operating community theatre in the state of Florida. We have been providing quality entertainment since 1925, and we're still setting the bar for live community theatre excellence!
Our Mission:
St. Petersburg City Theatre aims to enrich the individual lives and collective spirit of our diverse population through community produced productions and educational experiences.
Our focus:
We are a teaching stage. This is what sets City Theatre apart. We provide training and mentoring with experienced performers, directors and designers. It is our goal to provide a special place for the entire community, bringing people of all ages and from all economic backgrounds together to create quality entertainment while focusing on our mission of education.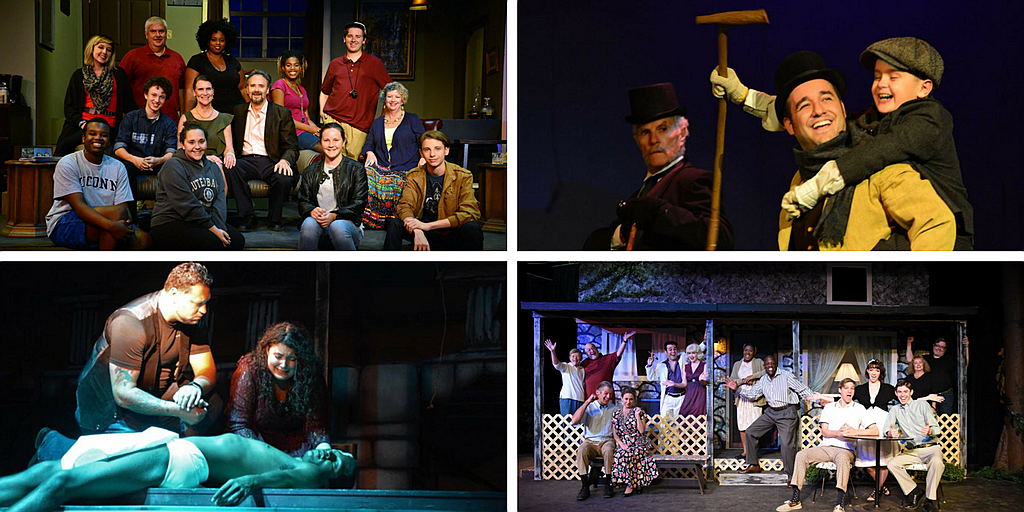 Performing arts programs are credited with providing a healthy outlet that relieves anxiety and aggression in people of all ages, improves learning, and increases the capacity for communication and fun. With your support, St. Petersburg City Theatre can provide a revitalized performing arts center for local youth, adults and our greater St. Petersburg community.
Through our Main Stage programming, we work with a multigenerational group of volunteers and patrons, both on stage and off. There are several shows per year that allow community members of any age to explore and test their talent and interest in the theatre from backstage to onstage.
Through our children's programs, we provide our youth, ages 7-18, with tools to enrich their lives, an enhanced sense of competency and an appreciation for the arts. No one who has seen a play evolve from script to performance underestimates the value and rewards of hard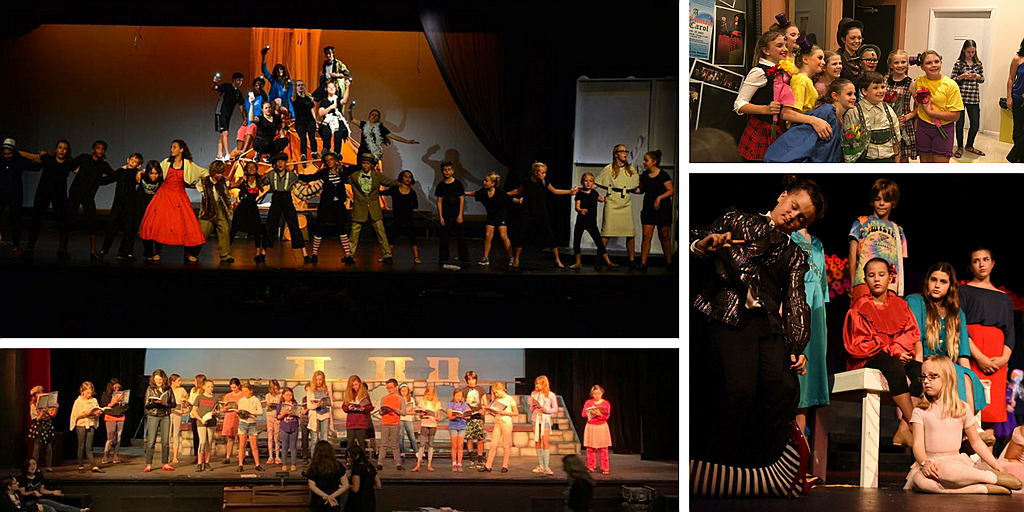 work and collaboration. Our summer camps sell out each year, providing a safe and fun creative outlet for children while school is out. These full-show experiences give the student performers confidence, not only in public speaking but in their ability to tackle a project and see it through to completion. Participants learn project management skills, collaborative skills, technical skills, and an appreciation for design in all aspects of the show. A portion of funds donated each year support scholarships for summer camp.
A goal of the theatre is to be the cultural arts center for the community, not just for performing arts, but as a true community partner and a safe place for creative expression. We are currently pursuing community partnership opportunities with schools and nonprofits. In January,
we partnered with 2 Hangry Chicks and a local Girl Scout troop to pack meals as part of the Martin Luther King Jr. Day of Caring. We wish to bring more community programs and performing arts opportunities to students.
Our ultimate goal is to provide performance opportunities to children and adults of all backgrounds, experiences and talents that are interested in the performing arts. We work to achieve this through donations, both for our capital campaign that will fund building improvements to our facility and our scholarship fund that supports all youth having the opportunity to explore their passion on stage.