Our mission is to build an organization in Cambodia to help Cambodians overcome speech, language, and swallowing difficulties, and to train their health care specialists and families in effective therapeutic techniques.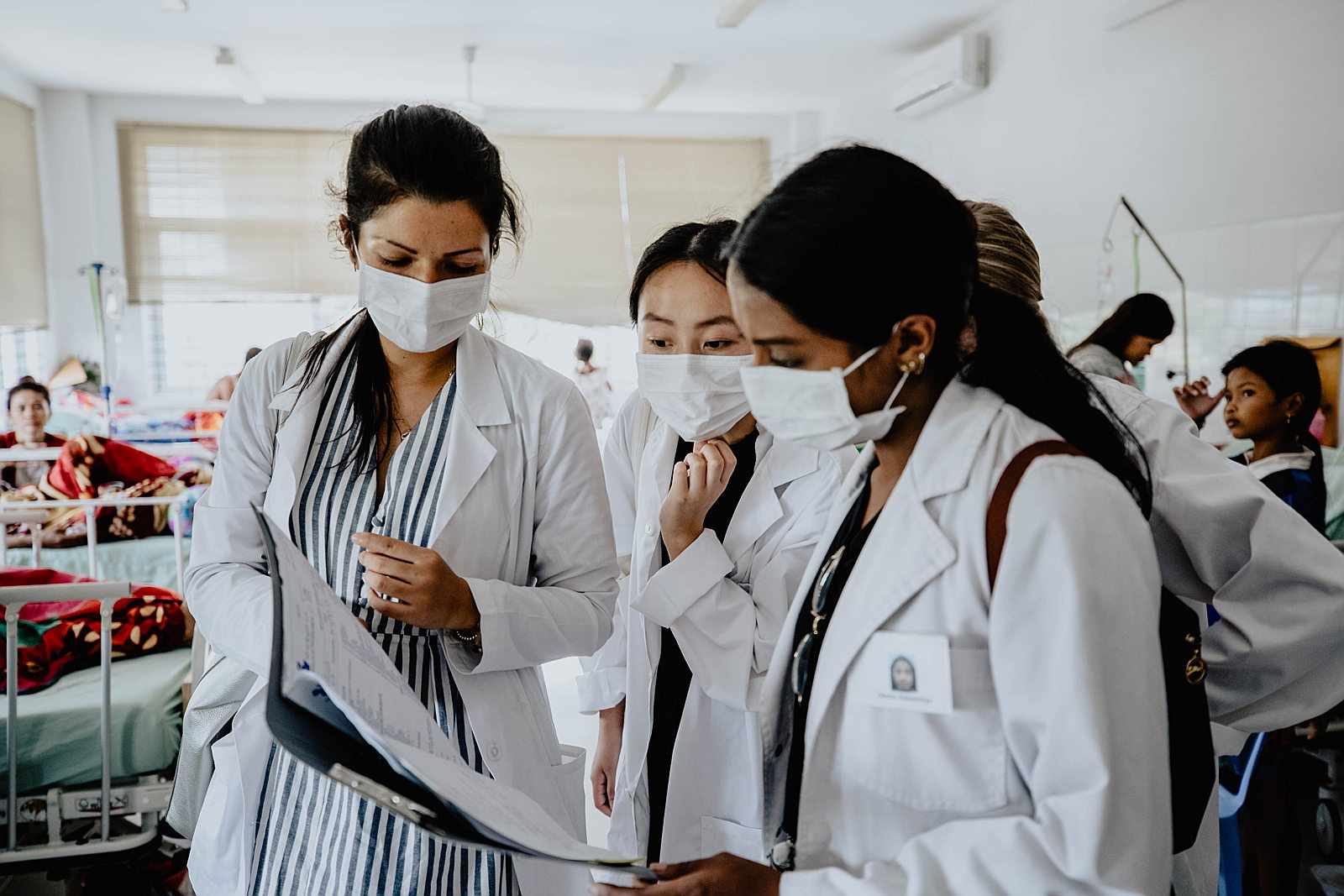 Sovith was desperate. His father had been hospitalized in Phnom Penh, Cambodia, after a stroke and could not eat, because one result of the stroke was that his father could not swallow. His father was losing weight every day and getting weaker, and the doctors said that there was nothing they could do. The family began making plans for a funeral.
A tech-savvy guy, Sovith searched the Internet and learned that speech therapists could treat swallowing problems. He Googled "speech therapy" and "Cambodia" and found our organization. We were able to help Sovith's father and the family with strategies and exercises to get Sovith's father swallowing again.
Most stroke survivors in Cambodia are not this lucky. In many other parts of the world, an army of speech therapists is available to treat stroke survivors with swallowing disorders. But there are no Cambodian speech therapists at all.
In 2014, Speech Therapy Cambodia began teaching speech pathology techniques in one public hospital. Working with both paid and volunteer speech pathologists and Cambodian staff, we now provide training and ongoing clinical supervision to eighteen doctors, nurses, and physical therapists at three (soon to be four!) public hospitals in Phnom Penh. Our focus continues to be the evaluation and life-saving treatments of swallowing disorders.
Your tax-deductible contribution to Speech Therapy Cambodia will ensure that the programs already in place continue. With your help, we will be able to give Cambodian health professionals the skills they need to save patients' lives—helping not only patients, but also their families, hospital staff, the healthcare system, and influencing the future growth of our profession in Cambodia.