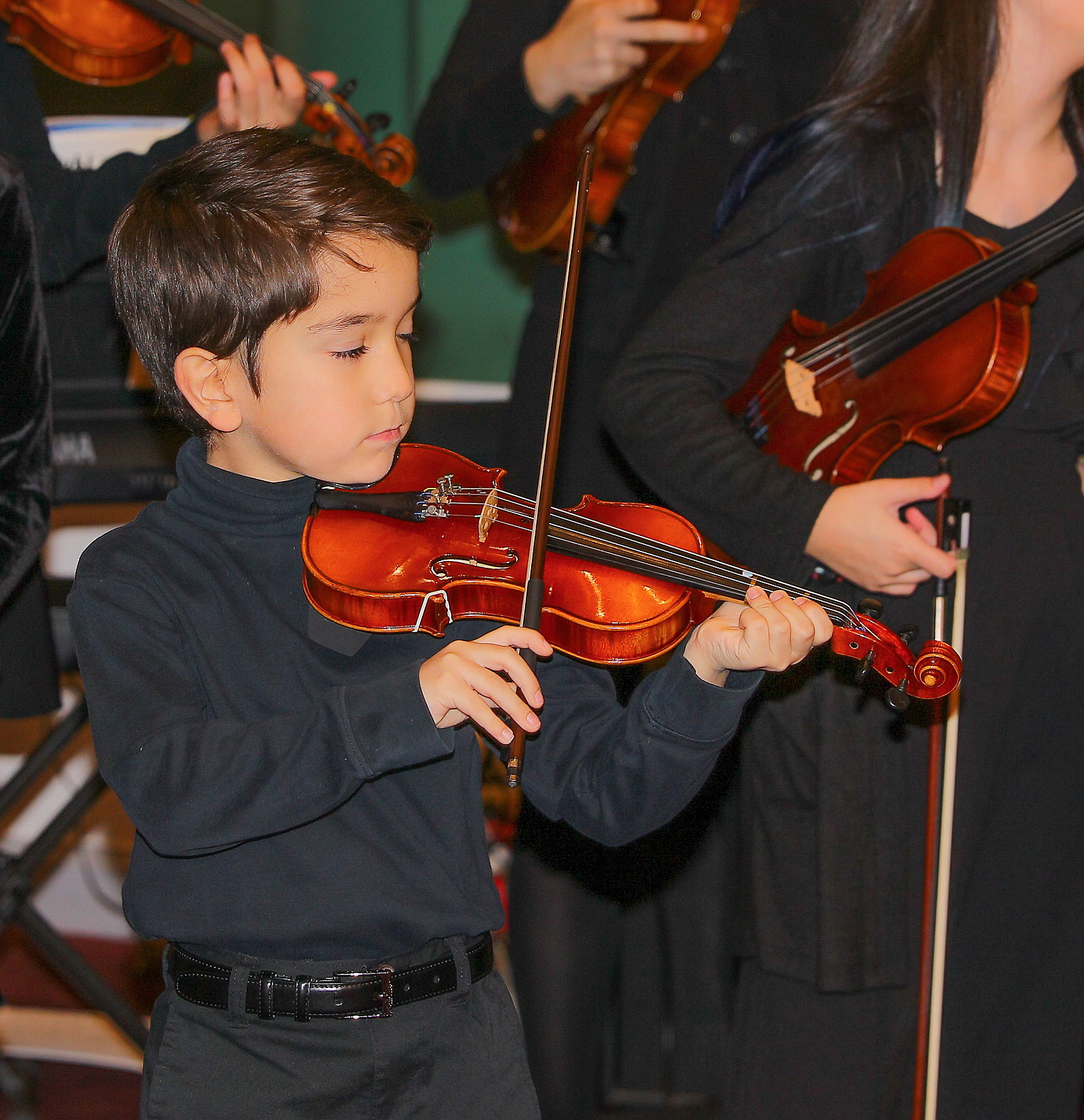 The Wilmington Symphony Orchestra (WSO) needs your support now more than ever. There is a crucial need to sustain the operations of the WSO and your support will ensure a sustainable mission of artistic growth, vision, and community service. A gift of $250 will fund two Youth Orchestra students' tuition for the Fall semester and will help support our complimentary educational programming during the coronavirus pandemic.
Education Programs: In addition to its concert series in the Wilson Center, the Wilmington Symphony Orchestra provides both performance opportunities and an array of unique educational programs for Wilmington and Cape Fear Region residents through its Music For Youth education programs. The Music For Youth education programs impact the lives of 2,500 students in Southeastern North Carolina each year!
These education programs include the Wilmington Symphony Youth Orchestra, Junior Strings, Tickets For Students, a Free Family Concert, the annual Richard R. Deas Young Artist Concerto Competition, a Rockestra, and Artist-in-Residence Programs in area schools.
The Wilmington Symphony Orchestra plans to launch two new education programs in 2021! More details about these new programs are under the "Education" tab.
Mission: Founded in 1971, the Wilmington Symphony Orchestra provides symphonic music at the highest degree of excellence through performance opportunities for regional musicians and educational programs for our community's youth.
Click on the education tab for more information about our education programs during the pandemic and our plans for the Spring of 2021!
#WSOlovesBeethoven #WSOthrives