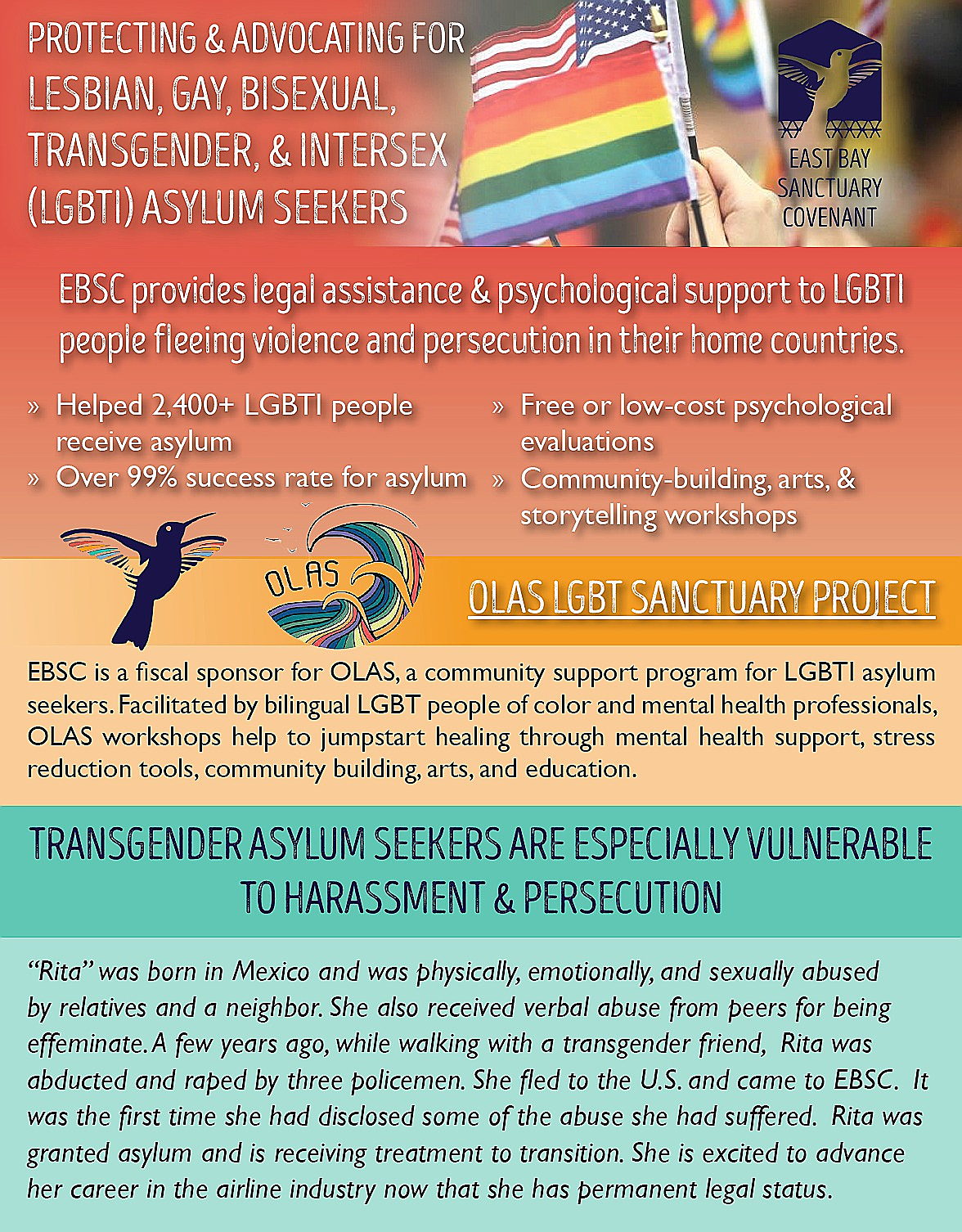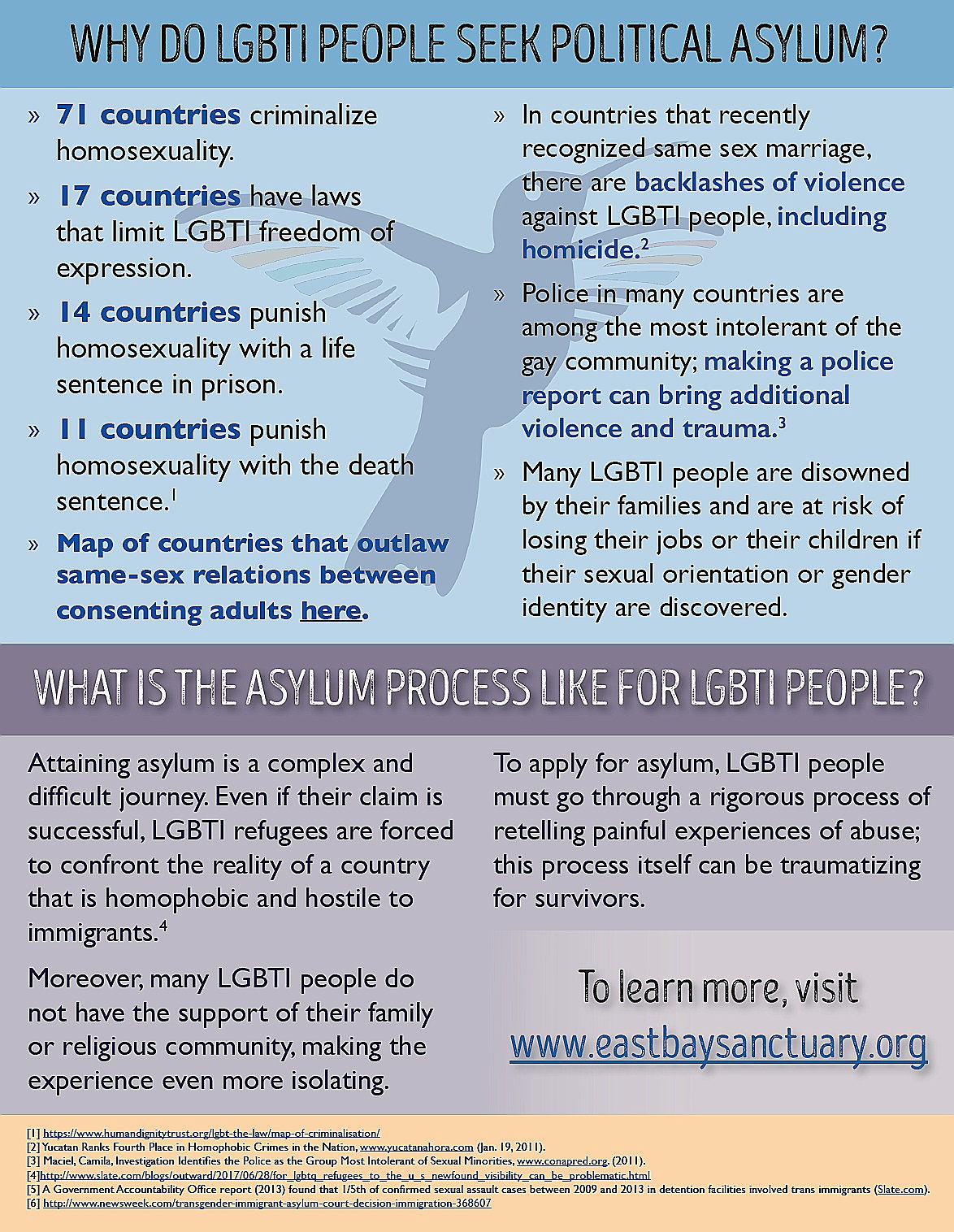 Together, we will help LGBT asylum seekers through cash aid, virtual and in-person programming, and peer support networks during COVID-19 and beyond!
Every year, EBSC and OLAS (LGBT Sanctuary Project) provide free legal and psychological support to over 550 Lesbian, Gay, Bisexual, Transgender, and Intersex (LGBTI) people fleeing violence and persecution in their home countries. Our services help LGBT people attain legal status, facilitate healing, and integrate into U.S. society.
Over the past year, this mission has not changed. We pivoted our in-person services to remote options, like setting up our trilingual hotline and taking phone appointments to help people with legal cases, unemployment, rent relief, food, and mental health support. We also adapted COVID-19 Resources in English and Spanish on our website and are helping disseminate information about COVID-19 vaccination.
OLAS continues to host monthly support meetings online, with some small in-person meetings among vaccinated participants. This is in addition to offering classes on applying for unemployment benefits, facilitating peer support through social media, and offering small cash grants to help pay for basic needs; $20,000 has been distributed to LGBT asylees who lost their jobs since last June.
However, COVID-19 is not over yet, and many LGBT asylum seekers still need support with rent and legal application fees. As we begin to move past this turbulent year, facilitating community and healing is even more important than ever.
About 75% of our LGBT constituents come from Latin America; many do not speak English; some have limited Spanish; and some are illiterate. Almost all are low-wage workers who are disproportionately impacted by COVID-19 through economic hardship and isolation; most are not eligible for federal aid.
You can help by making a donation, following us and sharing social media posts on Facebook Instagram and Twitter, or volunteering (volunteer@eastbaysanctuary.org). Learn more at our websites: www.eastbaysanctuary.org and www.olas-sanctuary.org/
Thank you for helping LGBTI asylum seekers!