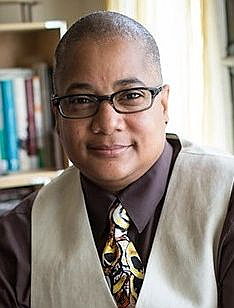 Cancer touched Andrea's life at the very young age of eight, when her mother was diagnosed with breast cancer. Andrea supported her mother through a recurrence five years later, and again when her mom developed ovarian cancer and passed away at the age of sixty-nine.
Watching her mother go through cancer left a lasting impact on Andrea, instilling in her a commitment to help other women who were facing cancer. She is meeting this commitment through her board service at the Women's Cancer Resource Center, giving her gifts of time and resources because she sees first-hand how WCRC is meeting people where they are as they go through their cancer journey.
Through targeted outreach and LGBTQ-oriented community events, LGBTQ people receive empathetic and respectful cancer support at WCRC. When she joined the WCRC board, Andrea learned that a few of her friends in the LGBTQ community have come to WCRC for resources and support. Andrea observed, "At WCRC you can be your authentic being and get the help you need when faced with cancer."
YOUR GIFT TODAY will help WCRC meet the needs of these community members. Many of WCRC's clients are already under-served, isolated and immuno-compromised. COVID-19 is putting them at greater risk than ever -- medically, socially and economically.
From June 1 through midnight on Give OUT Day, June 30, WCRC has set a goal to raise at least $25,000 to fund the FREE services we provide every day of the year, so that no one who comes to us will have to face cancer alone. Your donation of $25 or more will support community-based navigation, health and wellness classes, psychotherapy and more, ensuring that WCRC's clients receive the tools they to face their cancer journey. 
Please donate between June 1 and June 30 to help us compete for thousands in additional Give OUT Day prize money.
Thank you!