Caroline's Promise Polar Bear Plunge Fundraiser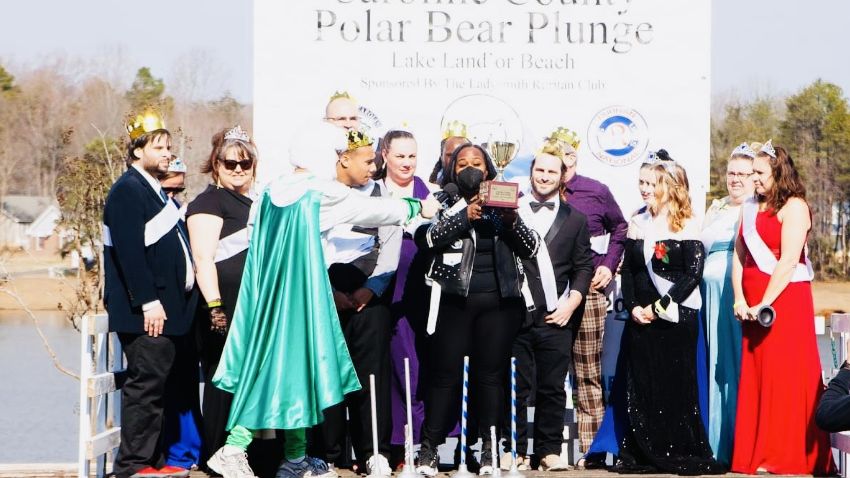 Caroline's Promise, Polar Bear Plunge Fundraiser!
23 donors
raised $795
500 donor goal
Caroline's Promise is our local branch of Colin Powell's America's Promise.
Our Five Promises
1. Ongoing Relationships with Caring Adults
2. Safe Places with Structured Activities during Non-School Hours
3. A Healthy Start and Future
4. Marketable Skills Through Effective Education5. Opportunities to Give Back Through Community Service
Goals
* To increase the number of youth countywide who have access to the Five Promises
*To increase the number of businesses, individuals and organizations involved in supporting children and youth
*To promote activities to enrich family environments
"We believe that young people are resources and leaders -- part of the solution, not the problem"
Caroline's Promise has participated in the Polar Bear Plunge for the past three years. This event helps us fulfill all Five Promises and gives us the opportunity to raise funds to help with our signature programs, events, scholarships and much more!
Polar Bear Plunge 2019 Caroline's Promise was one of the top five organizations and the winner of the youth costume contest.
Polar Bear Plunge 2020
Caroline's Promise was the 1st place winner raising almost 7,000 and 1st place for best group costume.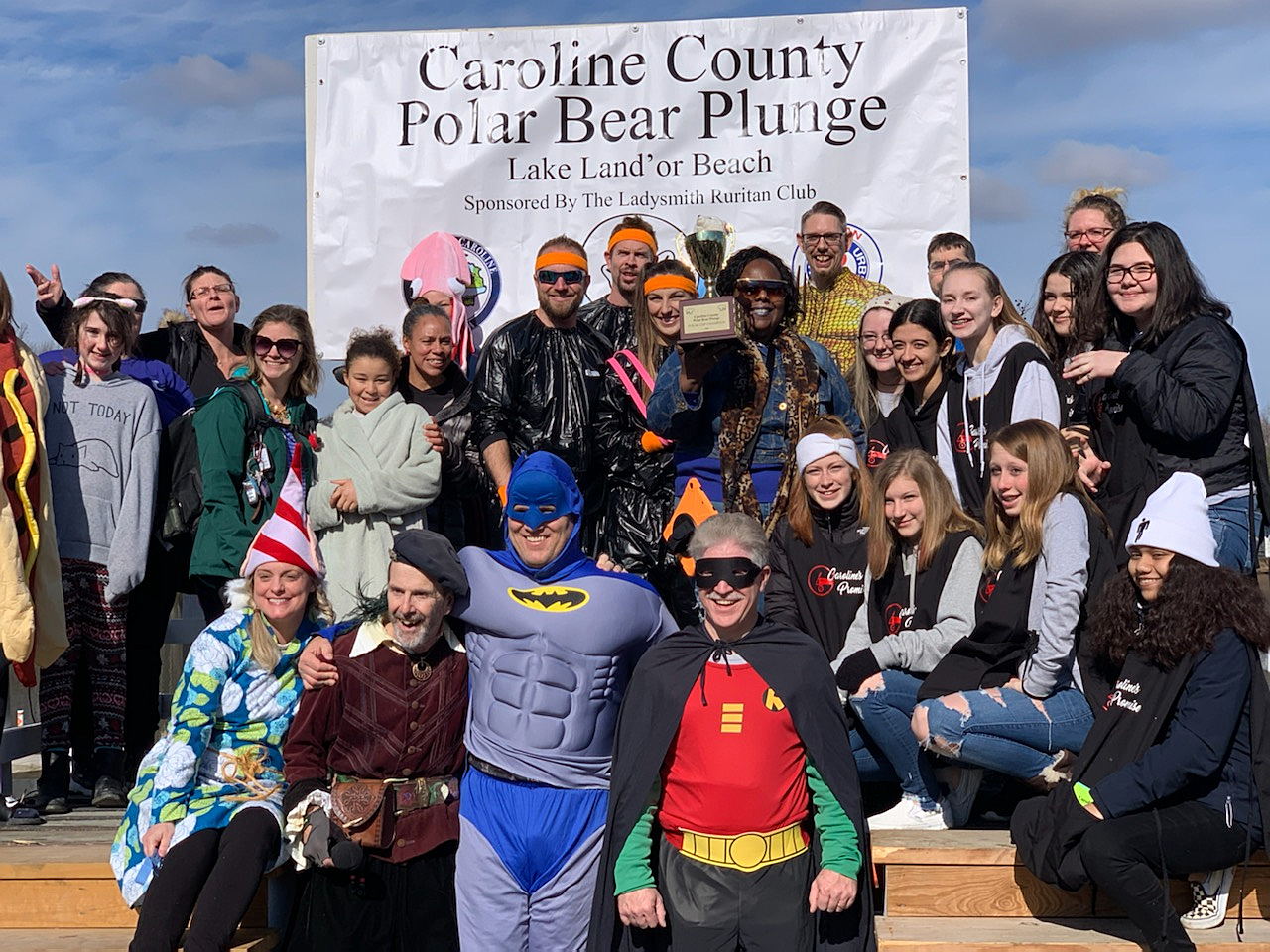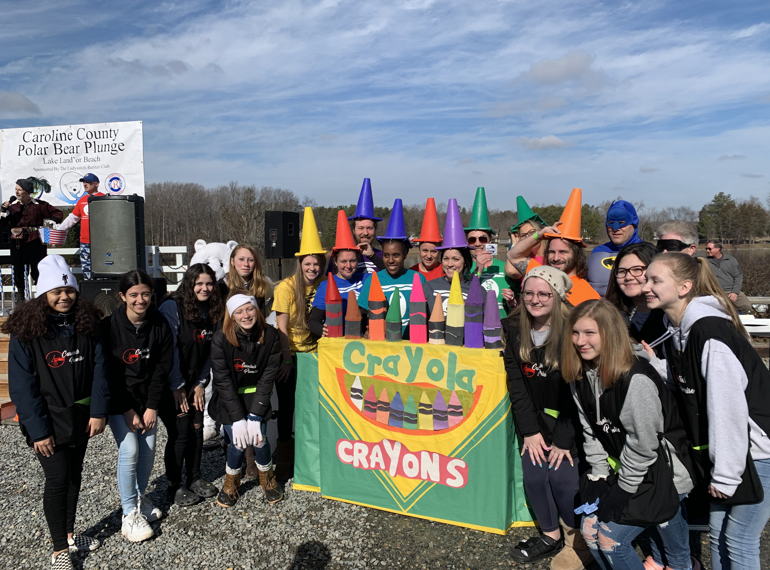 Polar Bear Plunge 2021
Caroline's Promise costume theme was Emojis and was runner up for the overcall plunge fundraiser.
Polar Bear Plunge 2022
Caroline's Promise won first placed raising nearly over 15,000. The Caroline Plungers costume theme was "PROM". Although we didn't win the costume contest we had the most participating plungers and it was so much fun!