Recording of Mahler's 5th Symphony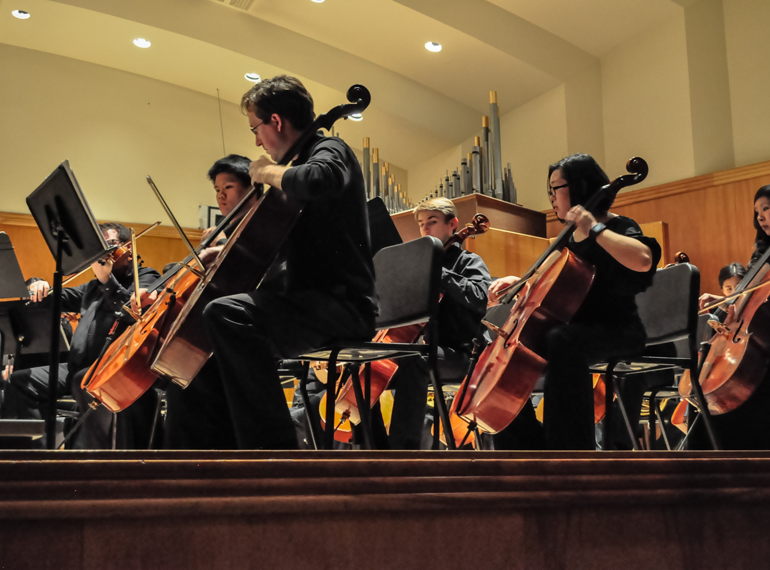 Professional and student musicians playing together on Cambrian Symphony's first studio recording.
$11,743
raised by 53 people
$15,000 goal
Now planned for June 2023
To our amazing Cambrian Symphony supporters:

Thank you so much for your generous donations in support of Cambrian Symphony's first studio recording at Skywalker Sound. After postponing for 2 years due to the COVID-19 pandemic, we had great hopes that we would finally be able to record this June, but unfortunately, continued restrictions at Skywalker Sound still prohibit a group of our size. We remain deeply committed to this project and are so excited to make our first studio recording when conditions permit. Thank you for making this dream possible for us!
We have new dates on hold with Skywalker Sound in June 2023, and we intend to proceed with our original plan to record Mahler's 5th Symphony. We will send updates over the coming 2022-23 season as we have more information. Please reach out to us if we can answer any questions for you. Thank you again for your incredible support.
Wishing you and your family health and safety,
Cambrian Symphony
Cambrian Symphony is thrilled to celebrate our fifth season, culminating with a full day recording session of Mahler's Symphony No. 5 at Skywalker Studios. For those of us fortunate to experience the collaborative process of bringing music to life in this orchestra, our journey has been an ascending spiral of rising to the challenge of bringing passion and precision to our expanding repertoire, which we present as an offering to our audiences and the larger community. Our orchestra includes music students, playing with musicians of all ages who also practice a diverse range of professions, including music education. All of our supporters are valued members of our community and essential to the health and growth of our orchestra.
Cambrian Symphony is dedicated to supporting and mentoring young musicians by engaging students in performance side by side with professionals. Through this innovative collaboration, we share our joy of creating music not only with our audiences but with the next generation of musicians. Cambrian Symphony strives to make classical music accessible to all, and with this vision, we offer our concerts free to the public and charge no tuition to our students. Your invaluable support helps us fulfill our mission!
Making a recording of Mahler's Symphony No. 5, one week after performing this symphony for our live audience, is a rare and special opportunity for our students and adults alike. The recording will be a wonderful keepsake for us to mark how far we have come and will allow us to share our music with audiences beyond San Jose. We are asking for your support to make this possible. Our goal is to raise $20,000 by February 29, 2020. Donations are tax deductible. All donors will be recognized on our website and in our concert programs and will receive a tax acknowledgement. The recording will be made freely available on our website. Thank you for your generous support!