Crocker Farm Sixth-Grade Fundraiser 2022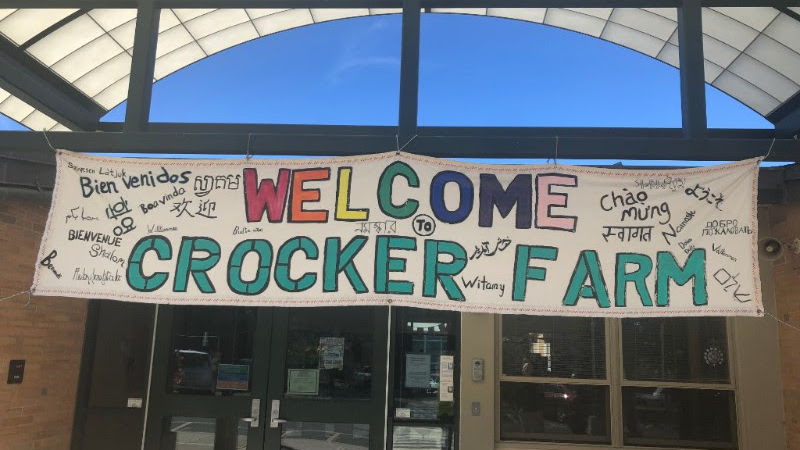 Thank you for supporting the Sixth-Grade year-end pizza party and class gift fundraiser!
$2,275
raised by 38 people
$4,000 goal
Dear Sixth-Grade Families,

Happy Spring! June 15 will be here before we know it! I can't believe our kids are moving on to the Middle School in the fall. As we prepare for the festivities, we (parents working on graduation celebrations) wanted to reach out about a few things.
We will host a non-school-sponsored pizza party at Groff Park on June 15 evening (5 - 7 p.m.). The first $300 of this fundraiser will go toward purchasing food for this party. And if people would also like to bring desserts, I'm sure our rising middle-schoolers would appreciate it!
Every additional dollar raised will go toward the sixth-grade gift to Crocker Farm. Every sixth-grade class presents something to the school when they leave (a bench, a tree, equipment, etc.). This year, it seems the school could really use help funding a water-filling station outside the sixth-grade classrooms (right now the students have to use the one downstairs, outside the cafeteria, which takes time away from learning). We have set a goal for our sixth-grade cohort of contributing $4,000 toward this station as our gift to Crocker Farm.

You can make a donation on this page, or drop off a check payable to Crocker Farm PGO at the school. Please put "Sixth-Grade Fundraiser" in the memo line.

Thanks so much,
Sixth-Grade Graduation Committee

———————————————————————————————————————————————————
Estimadas familias de sexto grado,

¡Feliz primavera! ¡El 15 de junio estará aquí antes de que nos demos cuenta! No puedo creer que nuestros hijos vayan a la escuela intermedia en el otoño. Mientras nos preparamos para las festividades, nosotros (los padres que trabajan en las celebraciones de graduación) queríamos hablar sobre algunas cosas.
Tendremos una fiesta de pizza no patrocinada por la escuela en Groff Park el 15 de junio por la noche (5 to 7 p.m.). Los primeros $300 de esta recaudación de fondos se destinarán a la compra de alimentos para esta fiesta. Y si a la gente también le gustaría traer postres, ¡estoy seguro de que nuestros futuros estudiantes de secundaria lo apreciarán!
Cada dólar adicional recaudado se destinará a la donación de sexto grado a Crocker Farm. Cada clase de sexto grado presenta algo a la escuela cuando se van (una banca, un árbol, equipo, etc.). Este año, parece que a la escuela realmente le vendría bien la ayuda para financiar una estación de llenado de agua fuera de las aulas de sexto grado (en este momento, los estudiantes tienen que usar la de abajo, fuera de la cafetería, lo que les quita tiempo de aprendizaje). Hemos establecido una meta para nuestra cohorte de sexto grado de contribuir con $4,000 para esta estación como nuestro regalo a Crocker Farm.

Puede hacer una donación en esta página o entregar un cheque a nombre de Crocker Farm PGO en la escuela. Escriba "Recaudación de fondos de sexto grado" en la línea de notas.

Muchas gracias,
Comité de Graduación de Sexto Grado