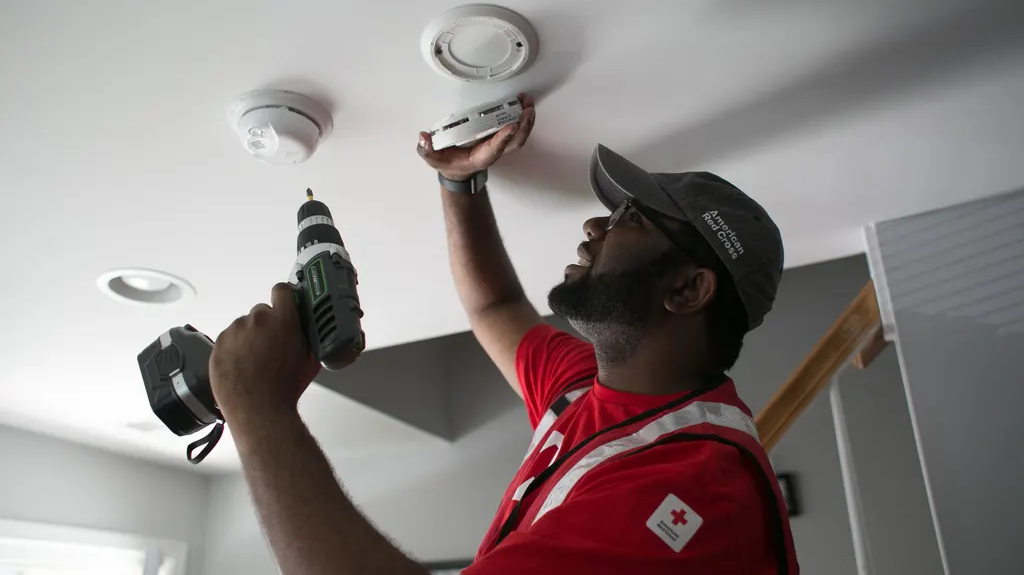 The American Red Cross prevents and alleviates human suffering in the face of emergencies.
$0
raised by 0 people
$1,000 goal
Local Red Cross teams respond to disasters 24 hours a day, 7 days per week. The vast majority are devastating home fires. During challenging times such as these, it's even more important for our local Red Cross to help the people who need it most. That's why we're asking for supporters to stand with us by making a gift today.
Launched in October 2014, the Home Fire Campaign has three primary goals:
- Reduce home fire deaths and injuries by 25%;
- Increase the number of home fire responses by 10%; and
- Improve assistance we provide to home fire victims.
Thanks to close-working relationships with local fire departments and emergency management agencies, the Red Cross is usually notified as soon as a home fire is reported. Our workers, many of them volunteers, immediately contact families and provide emotional support. We listen closely to their needs and quickly take steps to meet them.
Often, we provide help in the form of a pre-loaded client assistance card, which work just like a credit card. Survivors can then purchase essentials, large and small:
- Food
- Lodging
- Transit
- Prescriptions
- Clothing
- Personal hygiene items, such as toothbrushes, shampoo and soap
- Baby items, including formula and diapers
On average, the Red Cross provides $664 in financial assistance to each household after a home fire, but assistance amounts are tailored to family size and livability of the home. Financial assistance is crucial in the immediate aftermath of a home fire, when families may not have emergency funds or cannot immediately activate their insurance. Not only is this the most efficient way to meet people's needs, financial assistance also empowers survivors with the means to purchase what they need; an important first step toward longer-term recovery.