Opening Word Program's 30th Anniversary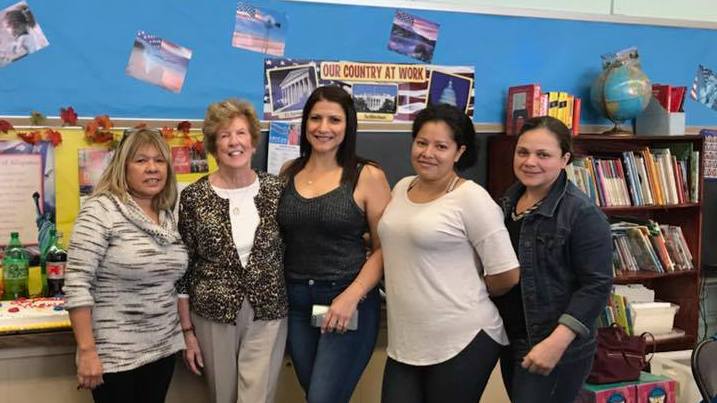 $0
raised by 0 people
$1,000 goal
We're celebrating our 30th year of service to women who are immigrants this year, and over the years have empowered more than 8,000 women from more than 45 countries.
Our program provides full day English as a Second Language classes, career development and computer classes at no cost to our students. All classes are taught by New York State certified educators who are joined by dedicated volunteers.
In addition to classes we provide free, onsite mental health counseling (provided by Licensed Mental Health Counselors in partnership with Molloy University's Mental Health and Wellness Center); workshops from community based organizations addressing women's and family health, nutrition, personal development, financial literacy and more.
Our program has three sites: Huntington Station, Wyandanch and Amityville. We presently have students enrolled from many countries, only some of which include:
Afghanistan
Cuba
Ukraine
Venezuela
El Salvador
Turkey
Nicaragua
Honduras
Peru
China
Haiti
Brazil
Mexico
Some of our students are refugees and asylees, and some have never attended school before enrolling in our program. Others were professionals in their home countries: doctors, school teachers, lawyers - and are working toward resuming their careers in the United States.
Opening Word also prepares women who are eligible for Naturalization or U.S. Citizenship. We teach the content of the Citizenship test which includes 100 civics and U.S. History questions, as well as prepare students for the oral interview. The cost of applying for US Citizenship is significant: $725 payable to the Department of Homeland security, plus associated legal fees for completing the N400 application to USCIS. We maintain a scholarship fund to cover the cost of the filing fee, and can assist women in completing the N400, saving them hundreds or more in legal fees.