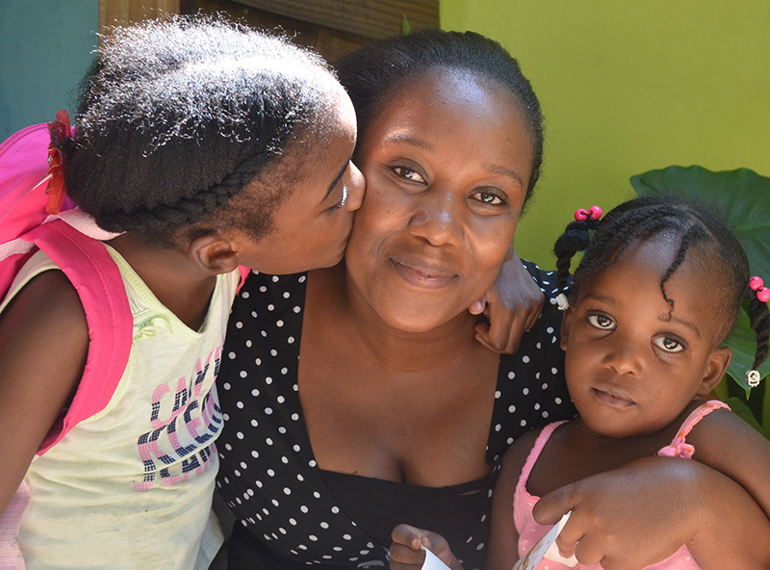 Our goal is to raise $50,000 for scholarships to be given to 16 children for the 2018-19 school year
$51,440
raised by 83 people
$50,000 goal
Your donations make it possible for underprivileged families in our neighborhood to send their children to school and be a part of the 3MM community.
______________________________________________________________________________
The Story of Fenide and her Daughters
Fenide Charles came to the Dominican Republic 8 years ago, searching for a better life than the dismal prospects her home country of Haiti offered her.
Moving to a country with a history of intolerance for Haitians was a frightening prospect for a young woman to take on by herself, but one she felt was necessary for that one shot at a better life.
With her basic education, her foreign status, the long delays in securing proper documentation, and her difficulty transitioning from her native Creole to the Spanish language; finding gainful employment was impossible. The severity of her situation was compounded when she became the sole supporter of her two daughters.
A Rare Opportunity
The simple task of finding daily food for her and her children was a daunting responsibility that left her heartsick and in a perpetual state of worry. So, it's understandable that she couldn't believe it when her neighbors told her there was a school in the community that would take her young daughters, provide them an education, an opportunity to learn English AND feed them nutritious meals!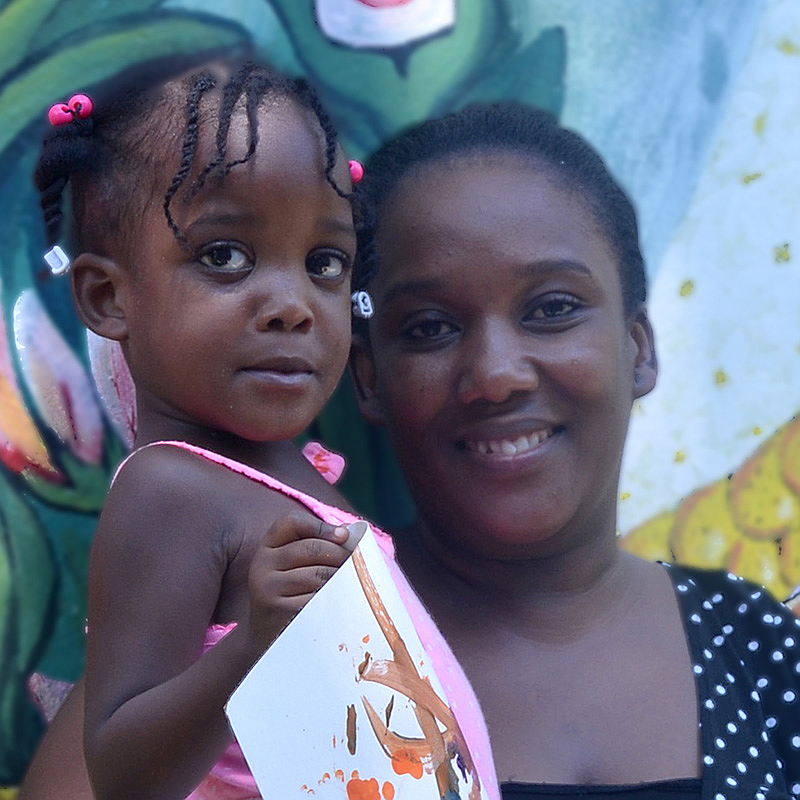 Finally, and despite all the other hardships in her life, becoming a part of the 3MM family confirmed to her that moving to the DR was a wise decision--- especially for her daughters.
Like mothers everywhere, Fenide hopes her daughters will grow up to be happy and healthy. But that's where the similarities stop. Without a proper education and the ability to speak English, the most she used to hope for is that they find long term jobs as domestic help and husbands that treat them well.
But now, seeing how education has changed her girls allows her to have bigger dreams for them---of continued education, the possibility of "becoming someone," and of them breaking free from the debilitating chains of poverty.
Education and hope changes lives
Richnay Dine, Fenide's 6 yr. old daughter, has already stepped out of the cycle of hopelessness and despair that poverty creates. Like so many of her classmates at 3MM, she has flourished in the five years she has attended.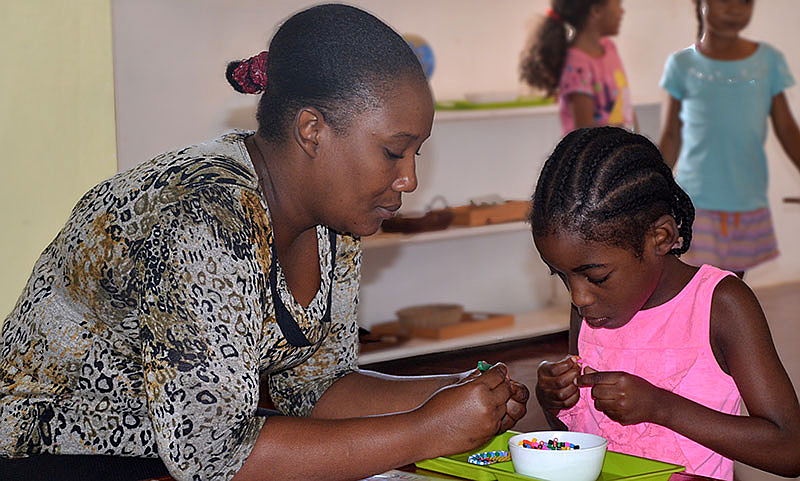 She learns, plays, and eats with the same innocent glee and gusto that you might see in children anywhere in the world, and we are constantly reminded of how far this once quiet, joyless, and undernourished toddler has traveled.
We are delighted to see the advances she's made in academic areas, but we take particular pleasure in noting her growing confidence levels and her ability to understand and speak English--which is also growing by leaps and bounds. Tourism is a main industry and source of jobs in the Dominican Republic, so speaking English gives Dominicans and Haitians what is oftentimes their only means for securing gainful employment.
Richnay Dine's growth and happy demeanor has been contagious and can be seen in her younger, 2 yr old sister, Dashmi, and even her mother, now.
Fenide used to drop her daughters off with eyes cast downward, a quiet, "Good Morning," and then quickly be on her way. Now, she brings her two girls to school, with shoulders back and a big smile on her face; stopping and chatting with staff members and other mothers, and she's even begun working as a substitute assistant in the Nido.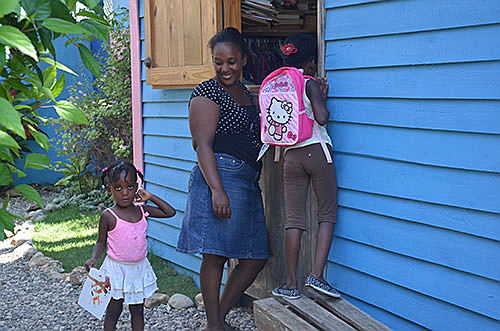 The whole family has blossomed with the love, support, and respect they receive from our community. We are so proud and thrilled to see the quiet strength each has developed and to be a part of this journey with them.
Your gift creates a brighter future
The gift of a brighter future that these girls have received at 3MM was made possible by previous donations to our scholarship fund. Your donations fund the scholarships that keep children like Richnay Dine and Dashmi in our programs AND support new students joining our school community.
Help us lift another mother from hopelessness, be the blessing and reason one more child can break the cycle of poverty through education. Please give generously in the spirit of motherhood, compassion and love for ALL children!
How to donate
Donate online using the blue donate button below.
Donations can also be made by check and sent to:
3 Mariposas Montessori Foundation
133 N. Villamere Dr.
Dowagiac, MI 49047
USA
Donations made by December 31st qualify for a tax deduction.
Gracias!