AB Crew Spring 2023 Cash Calendar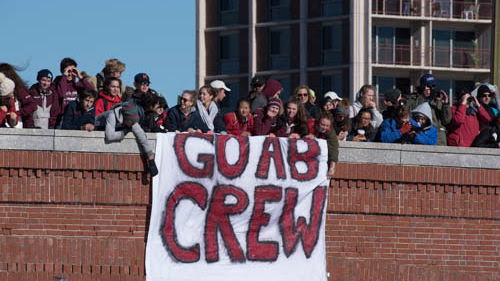 Thank you for helping AB Crew Student Athletes keep the team affordable and accessible to all!
$16,191
raised by 232 people
$20,000 goal
Help the athletes of Arlington Belmont Crew raise $20K for annual operating expenses such as coach salaries, scholarships, and to repair and  maintain equipment allowing the team to remain competitive and accessible to all. 
AB CREW VIRTUAL CASH CALENDAR FREQUENTLY ASKED QUESTIONS 2023
Q.  Why does Arlington-Belmont Crew need to fundraise? 
We want AB Crew to be accessible to all, especially at this time when teens are in particular need of community, outdoor exercise, mental focus, and opportunities to build confidence. Fundraising helps keep costs down and gives us the resources to develop our team to its full potential.
Arlington-Belmont Crew is a 501 c (3) non-for-profit and receives no financial support from either school or town. The operating budget to pay for coaches, team travel, training, race fees, scholarships, and equipment repair exceeds $100,000 per season. We cover all expenses through fees and donations from generous supporters. Our parents, extended families, alumni, community members, and local businesses come together to support our athletes. We use the funds raised to purchase boats, oars, shoes attached to the boats, the launch boats and motors, and repainting the equipment. 
Q.  What is the Virtual Cash Calendar fundraiser, how does it work?
AB Crew's Virtual Cash Calendar is a raffle contest that takes place during the spring race season. For every donation of $10.00, you will get 4 chances to win $100. There will be 4 drawings for $100.00 and all entries remain for all drawings, except the winner of a previous drawing. The winners are selected by a random drawing by a Board member each week of June 2023. 
All Raffles are due FRIDAY, May 26, 2023.  Athletes will not be able to participate in AB Crew activities until their raffles are turned in to coaches. 
Q: What are the goals of the Cash Calendar?
Every AB Crew athlete will raise a minimum of $200.00 with a goal of a total of $20,000 for equipment, and other capital and operational expenses.
 GO AB CREW -  THANK YOU!