Cross Your Paws Alabama Puppy Mill Shutdown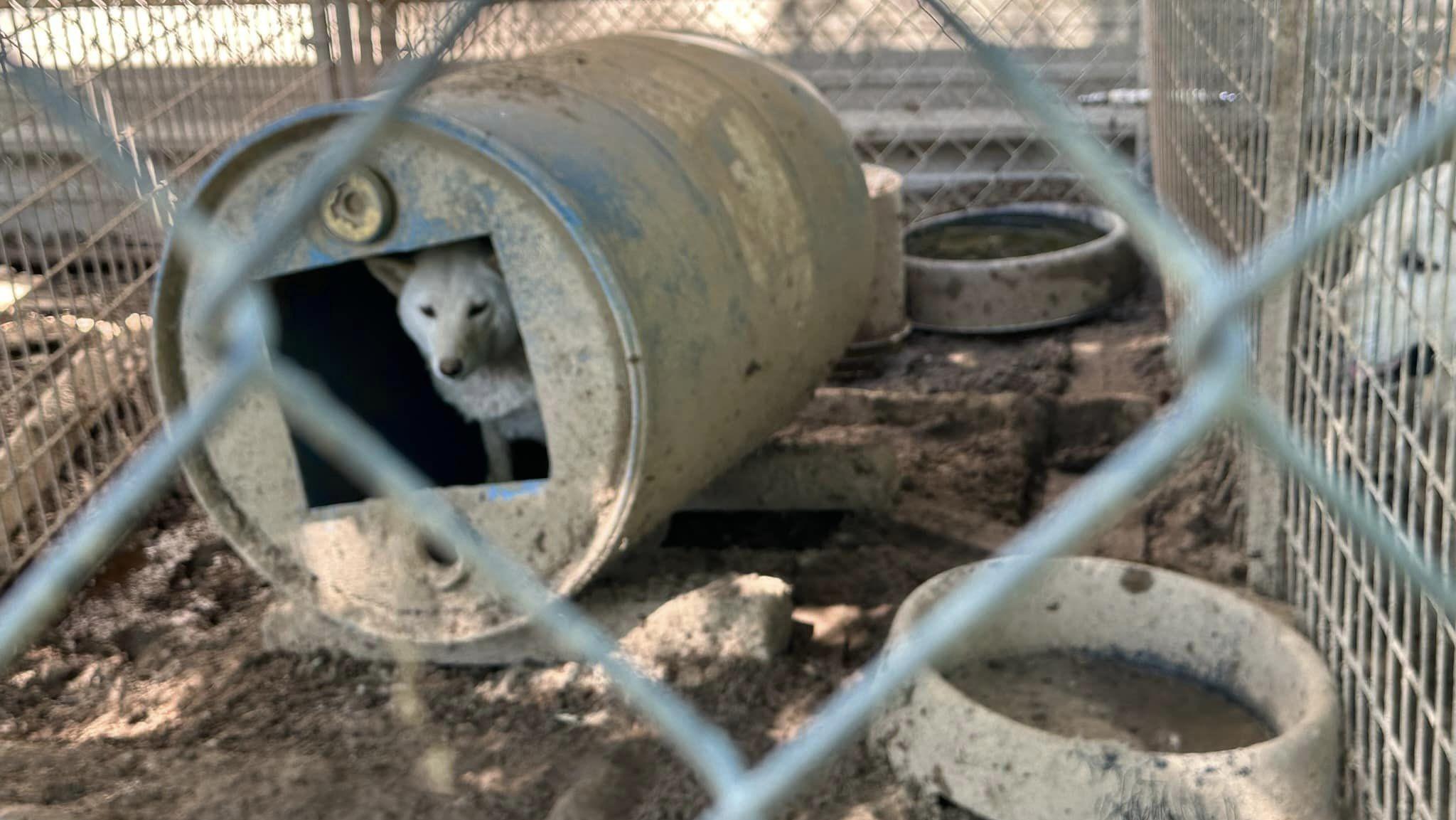 Please donate to help with the expense of the Alabama Puppy Mill Shutdown!
$4,100
raised by 51 people
$10,000 goal
Update #1
Update posted 7 months ago
Let's get the bad news out of the way first. Unfortunately, 7 of the dogs have tested positive for heartworm so far! Treatment will range from $500-900 per dog. Please consider donating! We are looking at a minimum of $3500 but reaching up to $6300 and this does not include all of the other medical and boarding bills we have had since going to Alabama to save these poor dogs! Almost every dog has had an ear infection and required meds. 
Now for the BEST NEWS!!! ALL DOGS HAVE BEEN REMOVED FROM THE PROPERTY AND THIS MILL IS OFFICIALLY SHUTDOWN!! This is a huge win for all of the dogs that have been suffering in this mill for years. 
We have Marie, one of our amazing volunteers, and our Partner from Kentucky, Michelle, in Alabama TODAY April 15th, 2023 for a very large Puppy Mill Shut down! We will be pulling as many dogs as we can find foster or shelter for. We need donations to help with the expense of the transport, vetting, and boarding of any dogs that we can save. This will be a few step process to follow the law but the shelter in Alabama has assured us this mill will be completely shut down by the time they are done. We will be doing our part by bringing a truck full of dogs back today. They will go from living in mud and on wires to warm foster homes to start the next part of their lives, the happy part where they will get to have a loving family that is not using them as a source of income.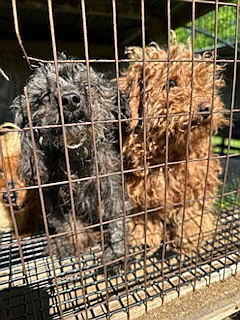 Cross Your Paws supporters are the best around and that is why we know we can go into these situations and the support will come! Right now we need donations and foster homes! Financially we are unsure of the cost until we start seeing the medical needs unfold of these neglected dogs but based on our last puppy mill case we spent well over $10,000. Any excess will be used towards the care of future adoptable dogs and to give us a medical fund safety net so that we know when we get these calls we can help without a worry of the potential medical bills. 
Please share! Please donate! Please foster!!