She's Ready to Go Home! But First, Heartworm.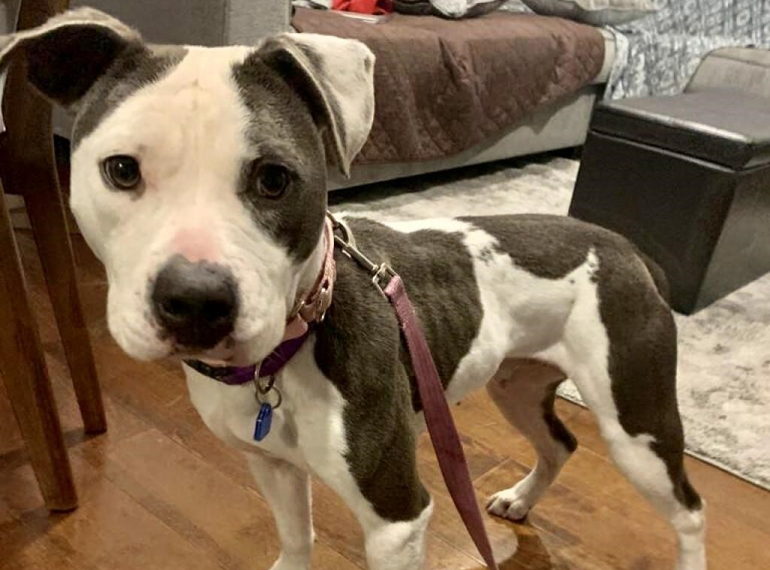 Amari was neglected, then surrendered by her owner. She never stood a chance against Heartworm.
$600
raised by 11 people
$600 goal
When Amari first came to us, you could count her ribs. She had been neglected and starved. She was severely underweight, and needed our love and care to nurse her back to health. She's had quite the journey! Yet she remains so, so sweet. 
Today, Amari is ready for a new life--a happy life. Unfortunately, she can't settle into a new home until we take care of her positive Heartworm diagnosis!
Heartworm Disease is a nasty thing. Worms begin growing inside the chambers of the heart. In time, those worm grow and multiply, filling the heart and lungs. As the worms multiply, the body has to work harder and harder to keep up, until eventually, it can't. Dogs die from heartworm disease. 
Heartworm Disease is preventable. With regular trips to the vet and monthly medication, dogs can be saved from ever having to experience Heartworm at all. Poor Amari never stood a chance. She barely had enough food to survive, let alone healthcare! 
Heartworm Disease can be treated. With the right medications, Amari can be cured--she will finally have a shot at the home and family she longs for! But treatments come at a cost. Amari shouldn't have to keep paying the price for her old owner's cruelty? Can you help us cover the cost, and finally give Amari the new life she deserves?