Grateful Hearts, Giving Hands Annual Fund 2022-23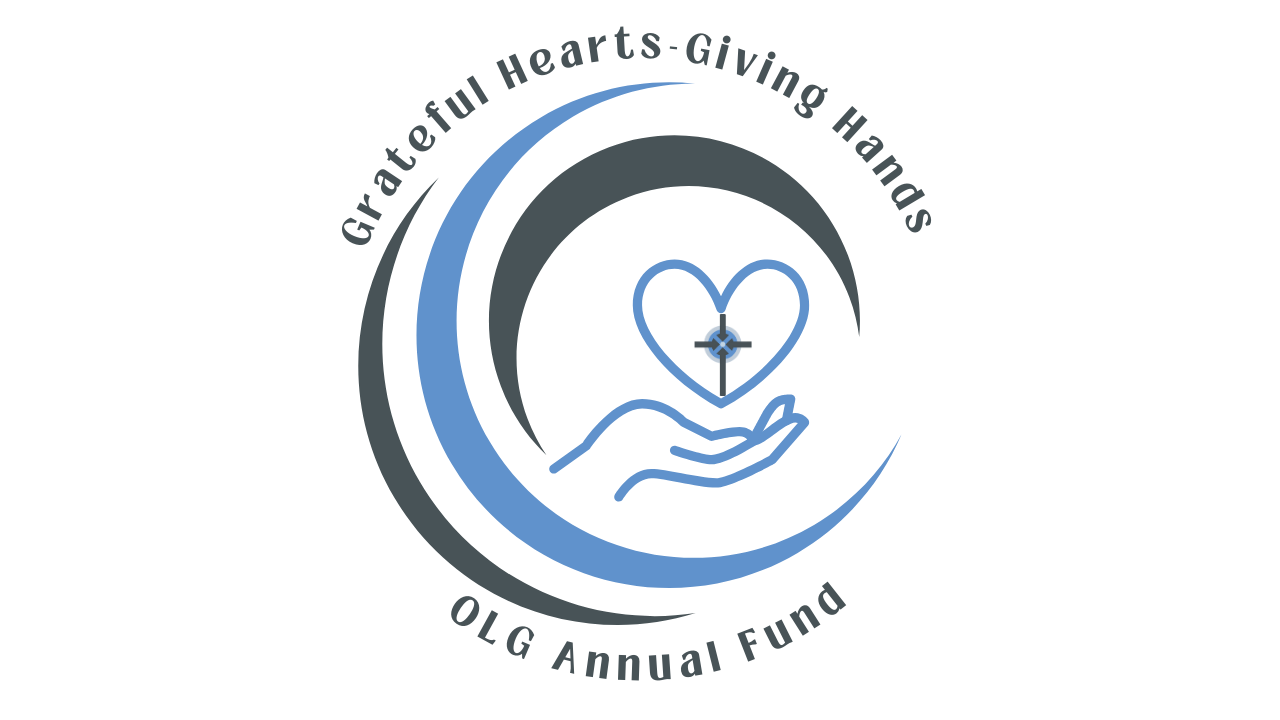 Your donations to the OLG Annual Fund directly support our students and our mission. Thank you!
$1,000
raised by 1 people
$20,000 goal
Dear Our Lady of Grace Catholic School Community,
Walking the halls of Our Lady of Grace Catholic School, visitors encounter a feeling of warmth. In our close-knit community, our faculty and staff, our students, and our families put their faith into action as they live out our school motto: "At Our Lady of Grace Catholic School, we keep Christ in our minds, Christ in our words, Christ in our hearts, and Christ in our lives." Of utmost importance, we recognize the God-given dignity of each person. This is exemplified by the way we encourage our entire community to share their talents, build community, serve one another, and grow together side-by-side with Christ at the center of it all.
This is what stewardship is all about: showing gratitude to God for His great gifts by giving of ourselves to others and sharing our blessings. "Each of you should give what you have decided in your heart to give, not reluctantly or under compulsion, for God loves a cheerful giver. And God is able to bless you abundantly, so that in all things at all times, having all that you need, you will abound in every good." - 2 Corinthians 9:7-8
At OLG, we are committed to making Catholic education accessible. To make this possible, we rely on generous donations to help us close the gap between our competitive tuition rates and the actual operating costs of the school. Currently, tuition only covers 82% of the school's operating expenses; funds raised through the Grateful Hearts, Giving Hands Annual Fund (and other fundraising efforts) cover the remaining 18%.
Your gift to the Grateful Hearts, Giving Hands Annual Fund will support these priority areas:
* Financial Assistance: Provide an affordable OLG education to more families, allowing us to uphold our mission and legacy of excellence in educating the whole person to serve and to lead with love, respect, dignity, and integrity.
* Teacher Retention and Recruitment: Offer competitive salaries to retain and attract highly qualified teachers and staff that align with our mission
* Catholic Identity Initiatives: Upgrade current resources and give access to additional materials and supplies to further enrich our students' religious education and faith formation.
Today, our school is bustling with learning, friendships, virtue, and prayer. Our hope is that each child will someday leave OLG and bring these good things out into the world. Please give as generously as you can to allow the richness of the mission and vision of OLG to continue.
On behalf of the students, faculty, and staff, I thank you for your support and continued prayers. Fondly,
Catherine Rusch, M.Ed.
Principal
Instagram