Celebrate LivableStreets + Winter Streets!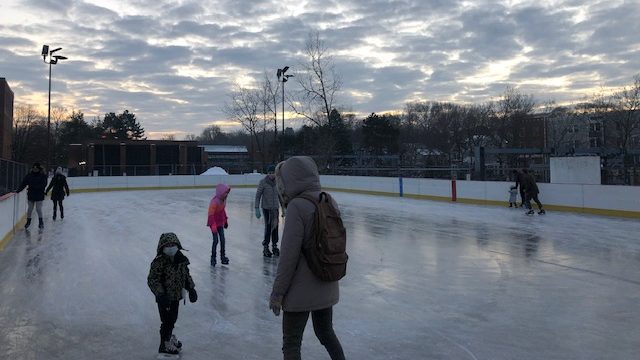 Join me in supporting LivableStreets for their 16th anniversary!
$500
raised by 1 people
$1,500 goal
Over the past year, LivableStreets has tackled so much - and we're only getting started! Here are a few of our accomlishments:
>>We launched the Great Neighborhoods Network, which recently mobilize to support the Boston City Council in eliminating parking minimums for new affordable housing developments.
>>We led a coalition of 60+ organizations across the region in stopping the most catastrophic MBTA service cuts. And now we're working together to improve service, make low income fares a reality and ensure the MBTA is property funded in the long term.
>>The Emerald Network saw a number of big wins, including securing commitments from MassDOT to ground the I-90 viaduct in Allston and to build the bike and pedestrian bridge over the Mystic River, between Everett and Somerville.
>>Through persistent advocacy from the Vision Zero Coalition, Boston bucked national trends and saw a reduction in serious and fatal traffic crashes in 2020.
And last, but not least, we're bringing on three new staff members to support and expand our work. Over the last year and a half we learned that our work is more important than ever and that we need to expand our team to ensure we can continue the momentum.
This is why I'm asking you to donate to LivableStreets this year. I want to make sure that I can sustain and grow the LivableStreets team well into 2022 and beyond, but I need your help to do it.
There are a few ways you can help:
1. Donate to this page. Its easy - click the Donate button on this page!
2. Join my team and encourage your friends and family to participate and donate!
3. Join me at the Kelly Skating Rink in Jamaica Plain in the New year! Skating is free, rental skates are cheap and the ring overlooks the MBTA Orange Line where you just might spot one of those new Orange Line cars!