Protecting Refugee Women and Girls in Uganda
Support our efforts combatting gender-based violence in the Bidibidi Refugee Settlement in Uganda
$975
raised by 15 people
$5,000 goal
Thank You!
Update posted 3 months ago
November 7, 2022
I want to thank everyone who has made it to our fundraising page and for all your generous contributions towards our cause to protect women and girls against GBV in Bidi Bidi refugee settlement in Uganda. Because of your generosity this past month in October 2022 I was able to organize in collaboration with the amazing staff at SINA LOKETA five interactive Positive Peace workshops in Bidi Bidi. To facilitate these workshops we received several useful tools and learning resources from the Institute for Economics and Peace (IEP) and had 37 participants representing different groups within the community that were fully committed to learning new concepts on peace and how to apply the IEP eight pillars of peace to promote sustainable peace in their own community as Peace Ambassadors.
We are also pleased to announce that The Playing For Change Foundation a global nonprofit organization offering creative opportunities for marginalized and at-risk youth has recently made a generous contribution to the project. PFCF's support will allow us to start implementing a series of workshops and activities starting this month towards the Prevention of Sexual Exploitation and Abuse Campaign.
Thank you all again so much and I look forward to giving you additional updates on our work in Bidi Bidi!
Best regards,
Rebecca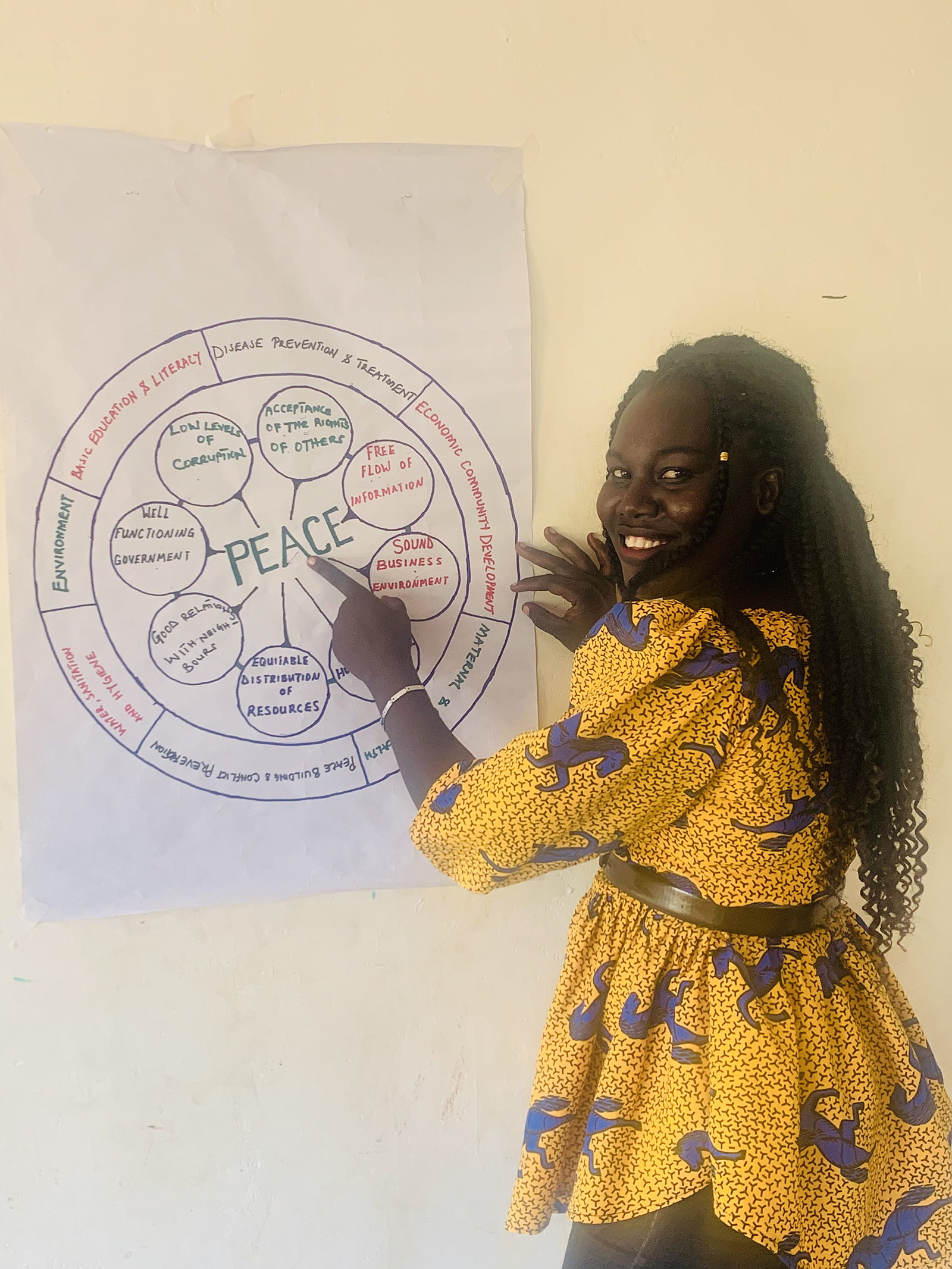 Hello. My name is Rebecca Mukiibi, I am a Rotary International Peace Fellow who is working with refugee-led NGO Sina Loketa in the Bidibidi Refugee Settlement in northern Uganda to help them combat gender-based violence, sexual exploitation, and abuse against women and youth.
I am asking for funding to implement and sustain peace-building and capacity-building trainings to empower young women in the settlement to live a safer and more vibrant livelihood under already difficult circumstances in Bidibidi. These refugees have fled civil conflict in South Sudan and are trying to create better futures for themselves. Gender-based violence like domestic abuse and sexual exploitation has increased since the pandemic, and remains as a major issue within the camp.
I am working with refugee-led NGO Sina Loketa to reach youth, especially teenage mothers who are the victims of such violence to create a network of change makers. I am currently in Bidibidi working with them, my second trip here since August, and am personally funding trainings and workshops to bring these community members together. I ask for your support to help us build a better future for these inspiring young women.
Sina Loketa has implemented trainings and workshops on these subjects for nearly 12 months, and I funded and helped organize a focus group of teenagers in August. We have a strong foundation established and community buy-in, but we need more resources and time to change such harsh realities these women face every day.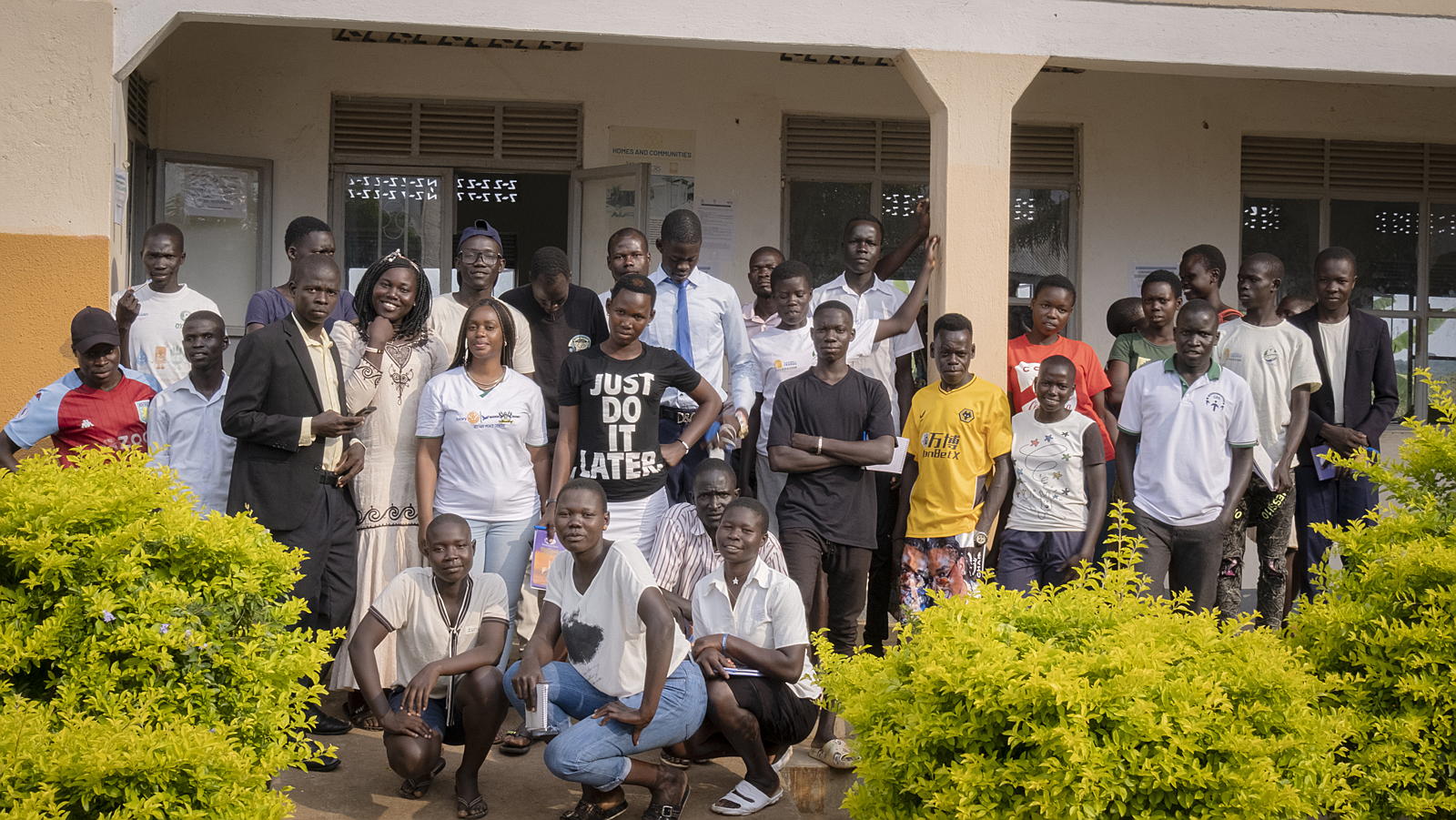 Focus group held in August 2022 on sexual exploitation and abuse and community mapping.
Health Community Humanitarian Aid
A personal fundraiser by
Rebecca Mukiibi