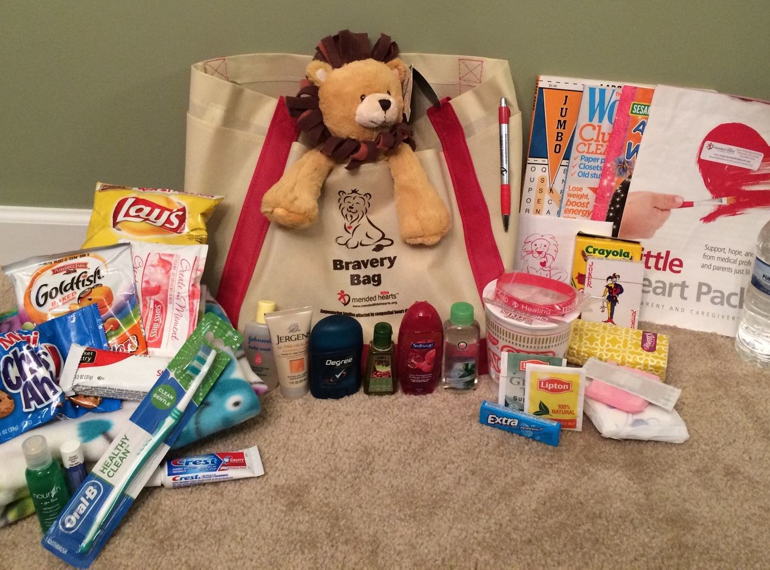 This fund supports the National Bravery Bag Program
Congenital Heart Disease (CHD) affects 1 in every 110 babies born each year. That's 40,000 babies, making it the #1 birth defect. When you are facing this journey into the unknown world of congenital heart disease, having someone there to say "I know how you feel, because I've been where you are, is life changing. 
Our Bravery Bag program is our signature program that reaches children and families who are facing congenital heart disease. Delivered to over 5,000 families each year, this bag is filled with personal care items, comfort items, and educational items. Our Mended Little Heart Guide serves to educate families on their journey.
This fund supports the Bravery Bag Program by supplying the bag, water bottle, Mended Little Heart Guide, pen, and wrist band to groups across the nation, free of charge.