National Sexual Assault Awareness Month Benefit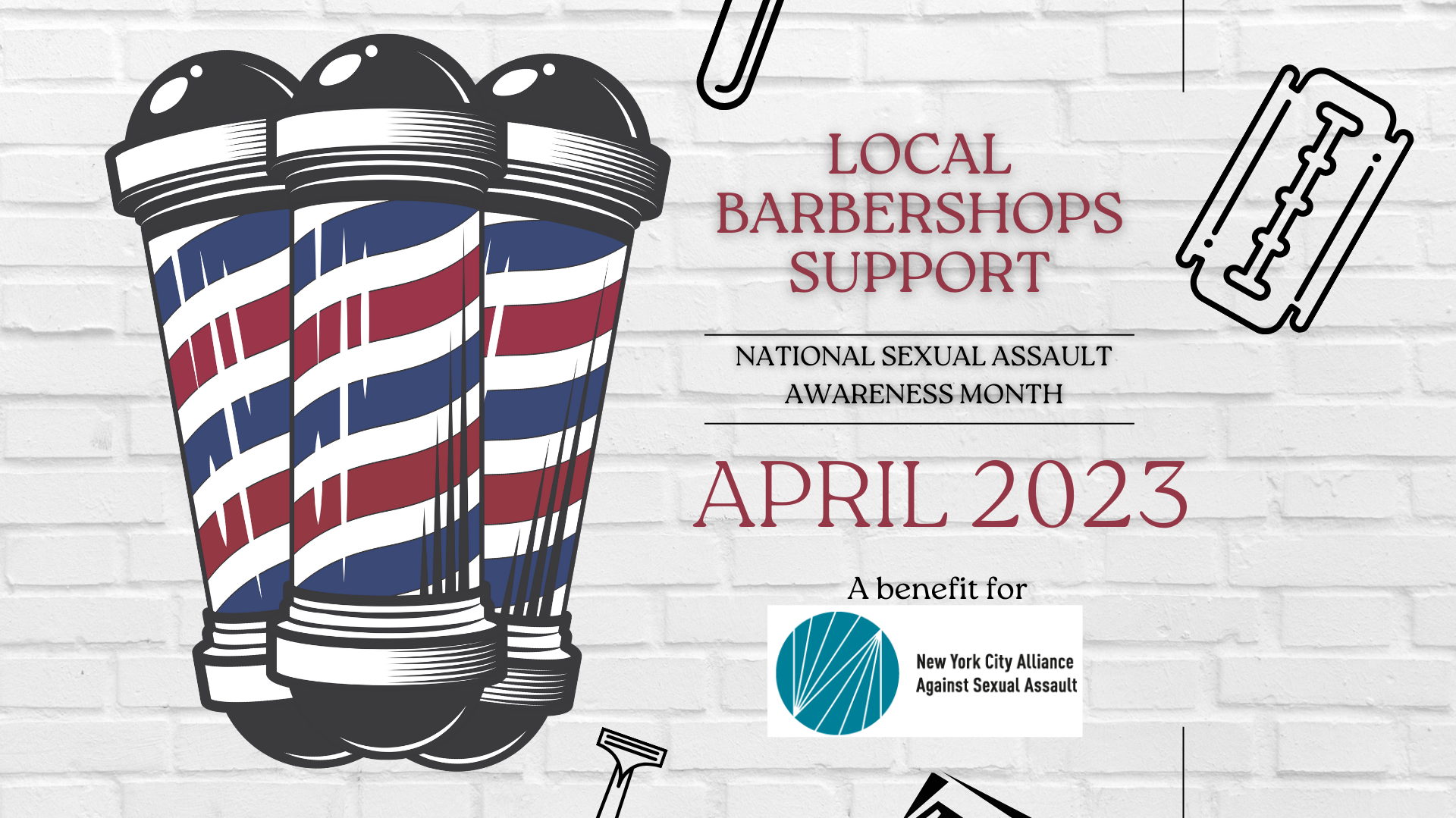 A partnership with local barbershops to help raise funds for Sexual Assault Awareness month.
$325
raised by 7 people
$5,000 goal
OUR MISSION & HISTORY
The mission of the New York City Alliance Against Sexual Assault is to prevent sexual violence and reduce the harm it causes through education, advocacy and research. The Alliance was founded in 2000 by rape crisis centers in New York City in order to advocate for the needs of survivors and the programs that serve them. Through public education, cutting-edge programming, advocacy for survivors and the pursuit of legal and policy changes, the Alliance continues to expand as a hub for resources and information about sexual violence.
US
For more please visit: www.svfreenyc.org
YOU
Any donation helps provide support for both general operating support and also for programmatic deliverables that are crucial for the community.
THEM
We want to thank our local barbershops who are getting together and showing up for the community and advocating for support this month in helping us with this fundraiser!