Have a Heart? Heal a Heart!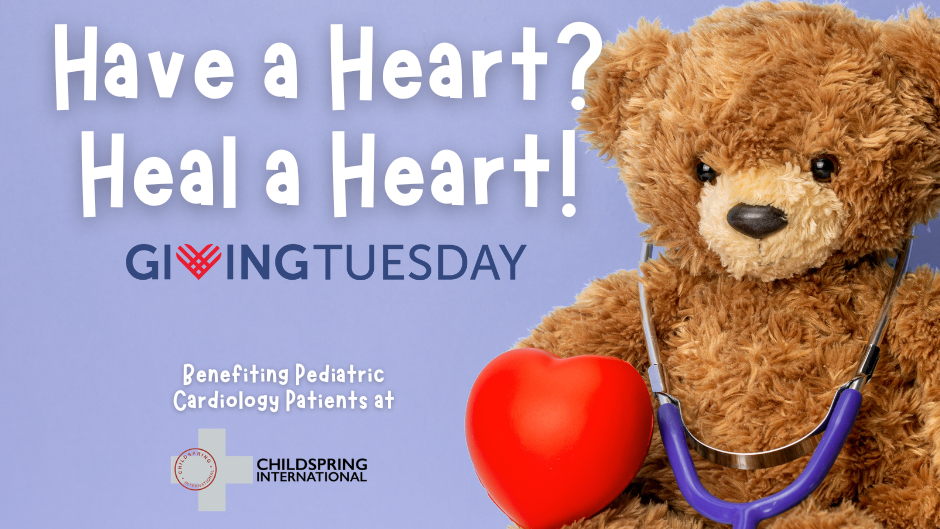 Help us provide life-saving heart surgeries for pediatric cardiology patients in South America.
$3,750
raised by 17 people
$10,000 goal
Every year, Childspring is inundated with case stories of children from poor families in South America who desperately need heart surgery, but can't afford it. Many of these children will die without treatment. Others will be permanently weakened, unable to fully enjoy an active, carefree childhood.
Thanks to our local partnerships and the unfailing generosity of our supporters, Childspring is able to fund many of these surgeries and restore health to these innocent children. But we need your help to continue. 
Each surgery costs, on average, just a few hundred dollars. You have the power to save a child's life for just the cost of one hotel night. 
This Giving Tuesday, if you have a healthy heart, please give back hope to child who doesn't. No gift is too small to make a difference - and no child deserves to live without hope.