Cathy Novinger Girl Scout Leadership Center
Thank you to the 221 generous donors who raised the initial $1.9 million for the Leadership Center
$2,304,722
raised by 83 people
$3,000,000 goal
Link to Photo Gallery from October 10, 2018 Press Conference
Update posted 5 years ago
We imagine a world where women are represented equally as leaders of business, community and country.
Women make up 51 percent of the population. And yet, men still vastly outnumber women in high-level management and executive positions. Girl Scouts can change this.
We teach girls to lead with courage, confidence and character. What's more, our alumnae become independent, financially savvy civic and business leaders who excel in a wide range of professions. While we're proud of the impact we've made so far, the astounding potential of our girls inspires us to aim even higher. That's why we've developed a first-of-its kind leadership model to equip girls with the skills necessary to take charge of their careers and their dreams. We can get them there. Here's how.
After extensive research and input from community leaders, donors, agency partners, and Girl Scouts past and present, GSSC-MM created a visionary plan that will inspire Girl Scouts with unparalleled learning experiences and life-changing leadership opportunities. The result is a comprehensive leadership development program that utilizes both indoor and outdoor facilities.
Honorary Chair Susu Johnson says, "To grow and nurture strong young women out of girlhood into maturity is an absolute necessity. There is nothing like this Leadership Center.  This is an opportunity for every one of those people who were touched by Girl Scouting in any way to become involved in something extraordinary".
The Leadership Center will be a destination for girls throughout the Southeast bringing traffic and business to South Carolina and the City of Columbia.
Please visit gssc-mm.org, contact LaTanza Duncan at lduncan@gssc-mm.org or call 1-800-849-GIRL to donate time, services, or money.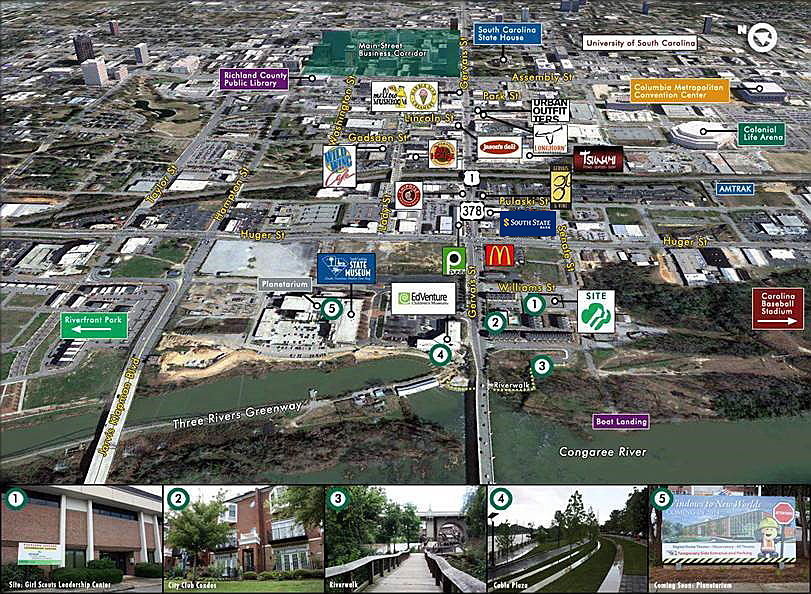 For the very latest on the Leadership Center please check out our website.