Celebrate CMC's 20th Anniversary with Us
As we celebrate CMC's 20th, help us reduce our carbon footprint by investing in our infrastructure.
$891,825
raised by 15 people
$1,100,000 goal
Professor Emeritus Glenda Case Honored
Glenda Case was hired as a Psychology professor at the new Copper Mountain Community College District on July 1, 2002 and immediately immersed herself in working on behalf of our college and its students by serving as Secretary of the Academic Senate, a voluntary position that acquainted her with the full range of faculty goals and responsibilities.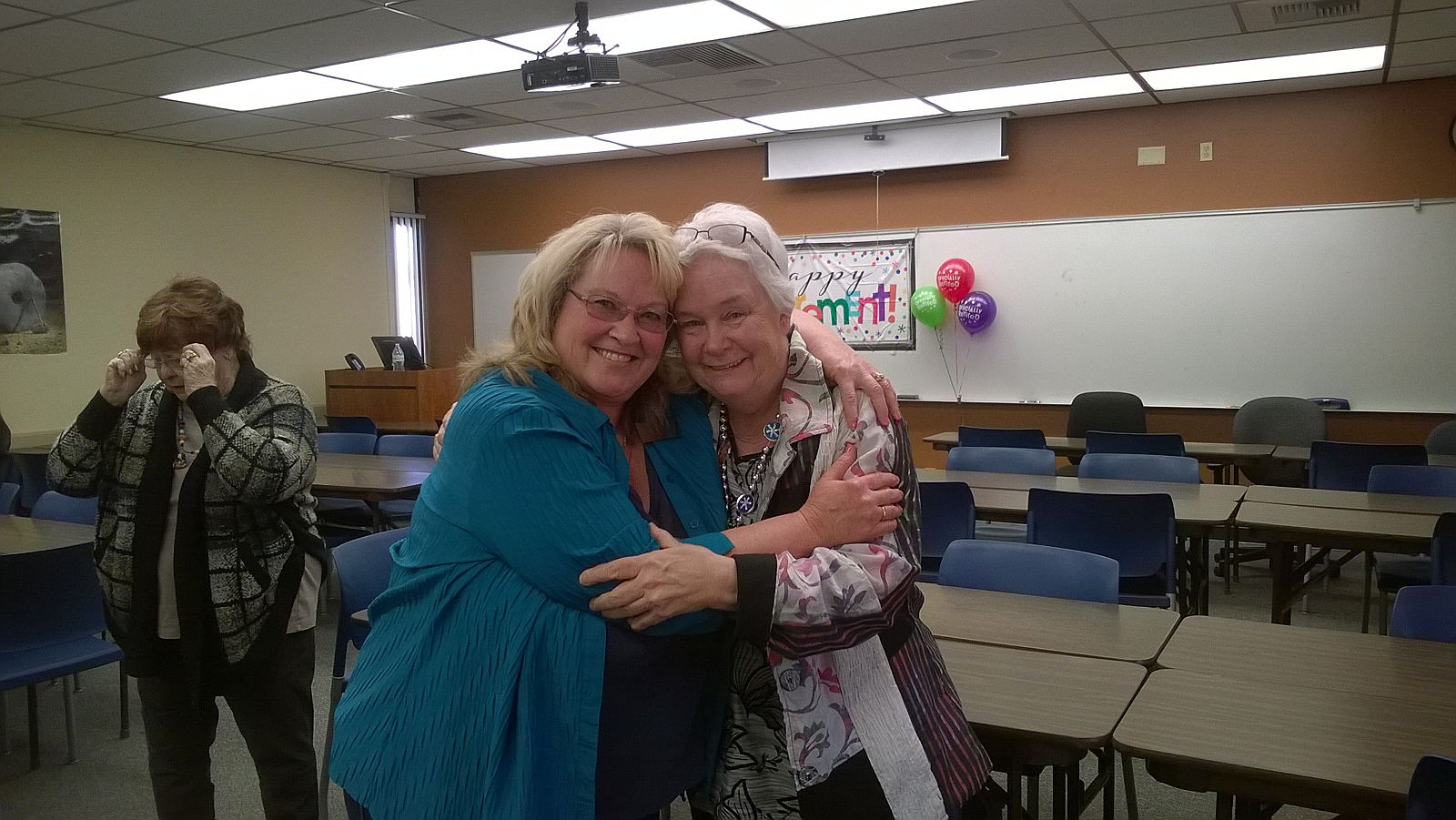 Glenda Case exemplified a collegial approach that encompassed all levels of CMC life, thus permitting her to become a trusted advisor to faculty, administrators, staff, and students, a teacher who utilized her extensive toolbox as an advocate for student learning, including her psychology students, and as one who was unswervingly available well beyond her posted office hours.
Glenda Case regularly arranged for, welcomed, and led tours for busloads of MUSD students at CMC, thereby highlighting their educational opportunities right here at home.
Glenda Case, the very definition of indefatigable, served where the college's needs directed her: as chair of the Arts & Humanities, the CTE Division, and the Math & Sciences Division, in each instance as a faculty member whose only authority was implicit and interpersonal while exercising responsibilities for course scheduling, course and program outcomes, professional evaluations, and, yes, her own course load.
Upon retirement in December 2017, Glenda Case was awarded emeritus status by the Academic Senate of Copper Mountain College for personal and professional service to our college and students that surpassed any minimums described by her job description of Psychology professor.
Copper Mountain Community College District (CMCCD) will celebrate its 20th anniversary over the next twenty months by honoring the pioneers that brought the dream of a College alive to this community.
Copper Mountain College (CMC) would like to invite you to meet those who saw a vision and persevered to see the Morongo Basin had a place for its residents to get an education close to home. Each month, on the second Thursday at 3 pm, we invite you to join the CMCCD Board of Trustees' Meeting to HONOR THE LEGACY.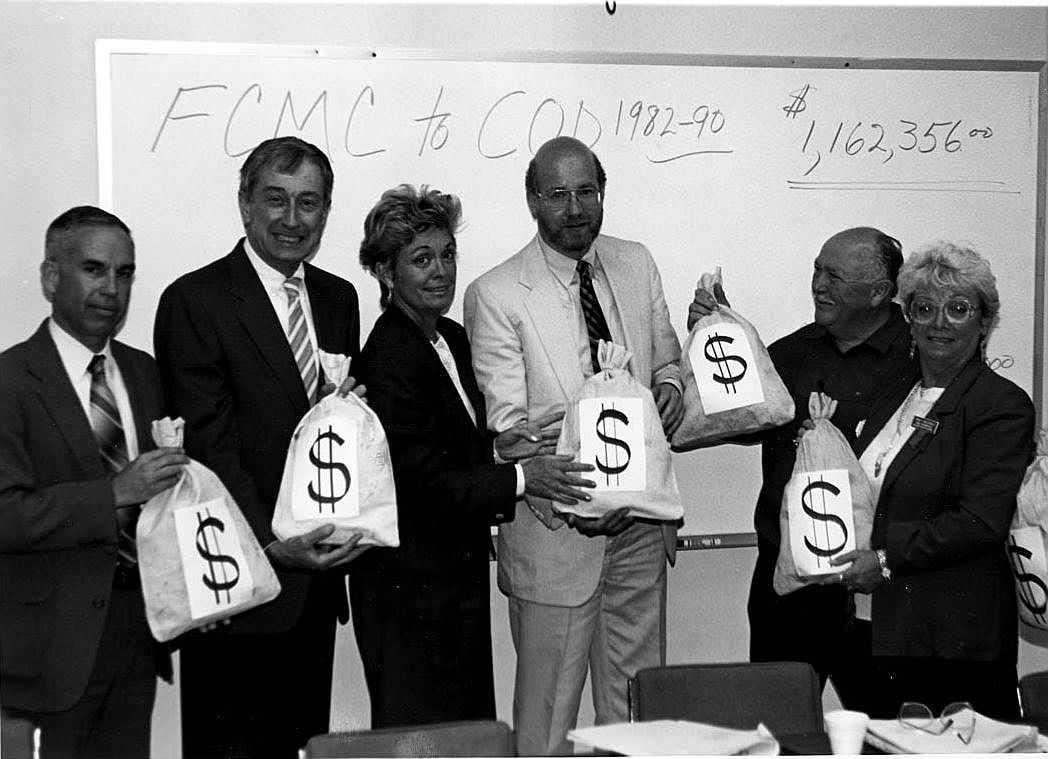 This month, join us in honoring The Friends of Copper Mountain at the March 11, 2021, CMCCD Board of Trustees' Meeting.
The College was initially founded in 1966 when Morongo Unified School District residents elected to join the Coachellla Valley Community District (currently known as the Desert Community College District). Classes were first offered in the High Desert in the Fall of 1967 at the Twentynine Palms High School.
In 1981, a group of Morongo Basin residents decided to build a campus with funds raised by community volunteers, and by 1982 The Friends of Copper Mountain was formed. Land was donated from Morongo Unified School District, and with the support of many others, including the Marine Base, the first phase of the College was completed by 1984.
The new campus quickly attracted a host of first-generation college students, including a large population of Marines and their dependents. As a natural next step, community leaders began to suggest pursuing separation from College of the Desert. State Senator James Brulte (R-Rancho Cucamonga) heard of CMC's desire to become its own district and introduced legislation that created the Copper Mountain Community College District. By a 90 percent vote in November 1999, Morongo Basin residents endorsed their new College. With the final step, in June 2001, CMC was granted full accreditation status by the Accrediting Commission for Community and Junior Colleges of the Western Association of Schools and Colleges.
Twenty years later, we have that original group of Friends of Copper Mountain to thank for their passion and determination to create our community college in the Morongo Basin. Upon accreditation, the Friends of Copper Mountain was renamed Copper Mountain College Foundation. Past board members, as well as current board members, old and new friends, will be online to be recognized during this twentieth year of being an independent College. Everyone is welcome to join us via zoom https://cccconfer.zoom.us/j/99226489525
Instagram