The Fort Worden Jobs Project - JCCC
A Civilian Conservation Corps-like jobs project will help Port Townsend recover COVID-19 losses
$9,700
raised by 23 people
$35,000 goal
The first JCCC-funded position is open for applications!
Update posted 3 years ago
Thanks to all who have worked hard to get this Community Conservation Corps up and running! Please donate to the best of your ability, and spread the news that something is happening here to help our community recover. This is a most creative and generous town and we are glad you are part of it. To see the job posting, check out the "Join Our Team" page at the Fort Worden PDA website:  https://fortworden.org/public-development-authority/join-our-team/
The job posting will appear in the Port Townsend Leader beginning September 16, 2020.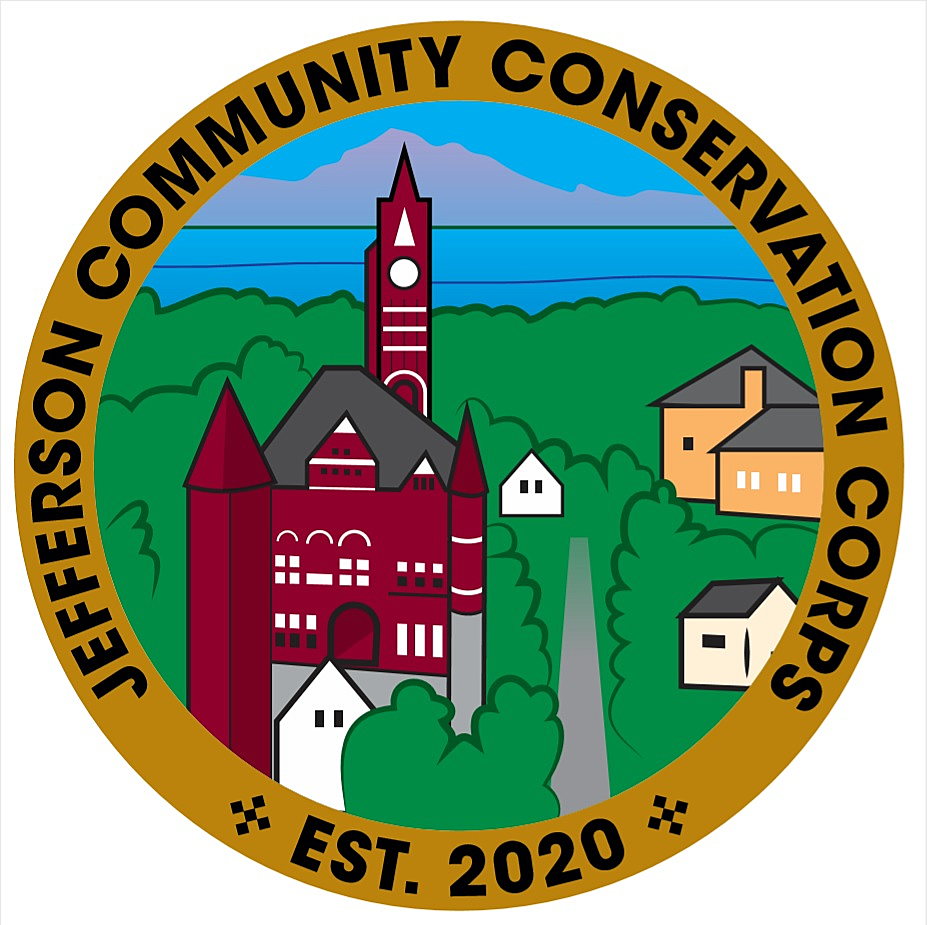 WHAT'S A COMMUNITY CONSERVATION CORPS?
As Port Townsend staggers from the economic effects of the COVID-19 pandemic, we've been asking ourselves, "What can we do to reduce suffering on the local level while improving the quality of life for all in our community? How can we retain the local workers who would otherwise relocate out of the area?"  
A Civilian Conservation Corps, paid by the US Treasury, once put millions of unemployed citizens back to work during a dark Depression. Let's put our hearts, minds, and resources into a rapid response to our current local crisis and, like the "mutual aid" societies springing up all across the country, solve part of the problem ourselves.
We have created The Jefferson Community Conservation Corps, a locally funded, locally beneficial work relief program.  This program will provide temporary jobs for workers who are our neighbors.  Our goal is to create jobs that will benefit our community in the following areas: infrastructure, maintenance, housing, beautification, food production, and environmental stewardship. We will act as a catalyst to help established area non-profits employ work crews, by assisting in their fundraising efforts. Donations go directly to the non-profit employers, who will administer the jobs corps staffing.   
Ask for additional information at ptcivilianconservation@gmail.com and indicate if you would like to join an advisory group and/or be added to a contact list.  Let us know what you can bring to the program!
JCCC'S PREMIERE PROJECT IS UNDERWAY:
FORT WORDEN RE-OPENING CREW
Our premiere job relief project is presented in collaboration with the Fort Worden Foundation, a 501(c)3 non-profit, and the Fort Worden Public Development Authority (PDA).
In March, Fort Worden was forced to lay off nearly all employees as a result of the COVID-19 emergency. The community is in imminent danger of losing Fort Worden as we know it and JCCC is stepping forward to lead a campaign to cover the costs of bringing those jobs back. 
The first step is to fund a maintenance crew of temporary workers for 90 days: $35,000 will fund about three positions. These workers are needed to tackle a backlog of maintenance in and around the beloved buildings. 
You can do more than that. Fort Worden needs to keep these workers, which requires at least $35,000 monthly. The need is ongoing and if you can make a gift now, can you make that same gift monthly? A three or a six month commitment to fund an employee will make all the difference to the success of Fort Worden. 
Why will your gift make such a difference? Without this fund there is no budget for a crew. Lack of staff impacts the PDA's ability to raise income from safe lodging, socially distant events, and food/beverage services. The PDA will follow all current Jefferson County, WA state, and CDC protocols for COVID-19 infection precautions for staff, volunteers, and guests.
Funds donated to the Fort Worden Foundation/JCCC project will be earmarked to pay for temporary maintenance workers, including costs of recruitment and administration. 
Please donate to the best of your ability; donations are tax deductible.  Please make any checks out payable to "The Fort Worden Foundation."
Checks may be sent to:
The Fort Worden Foundation
200 Battery Way
Port Townsend, WA 98368
Attn: JCCC Job Corps Program
Thank you! From your neighbors Matilda Henry, Mark Blatter, Lori Bernstein, Wayne Bleier, Sarah Walker Henry and Richard Tucker, the JCCC Advisory Group