Community Apiary Giving Challenge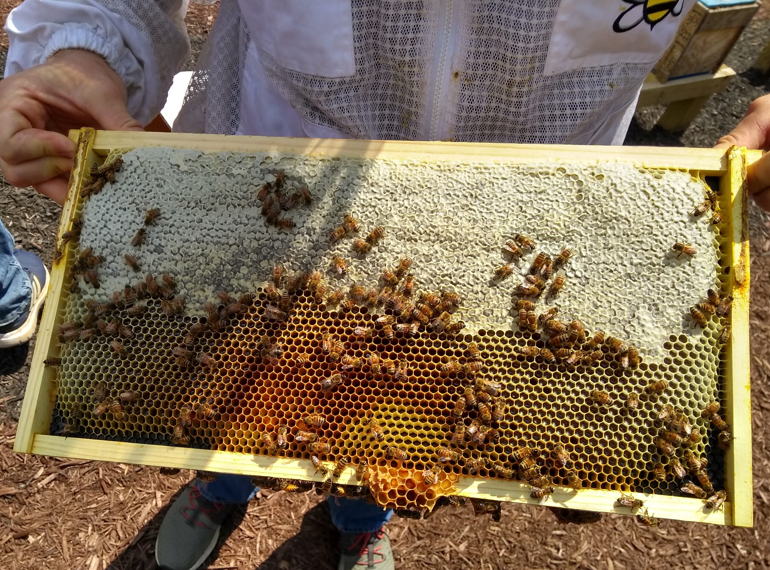 8/17 is National Honey Bee Day! Make a gift to the community apiary and it'll be matched $1 for $1.
$2,150
raised by 52 people
$2,000 goal
Make a donation to help save the bees!
CTCC's newest project, the Cranberry Highlands Community Apiary, seeks to spread the buzz about bees. Show your support for these busy pollinators by making a gift in honor of National Honey Bee Day and Cranberry Township Giant Eagle will MATCH your donation DOLLAR FOR DOLLAR!
Honey bees are marvelous creatures responsible for our food supply. They work hard to pollinate farm crops and other plants that bring us a third of the foods we eat. Their recent population decline is a serious concern; one that needs to be addressed one hive at a time. Cranberry Township is actively participating in helping to find a solution to this global epidemic by providing a habitat for bees and community education in partnership with Burgh Bees.