In Memoriam of Debra Hanschar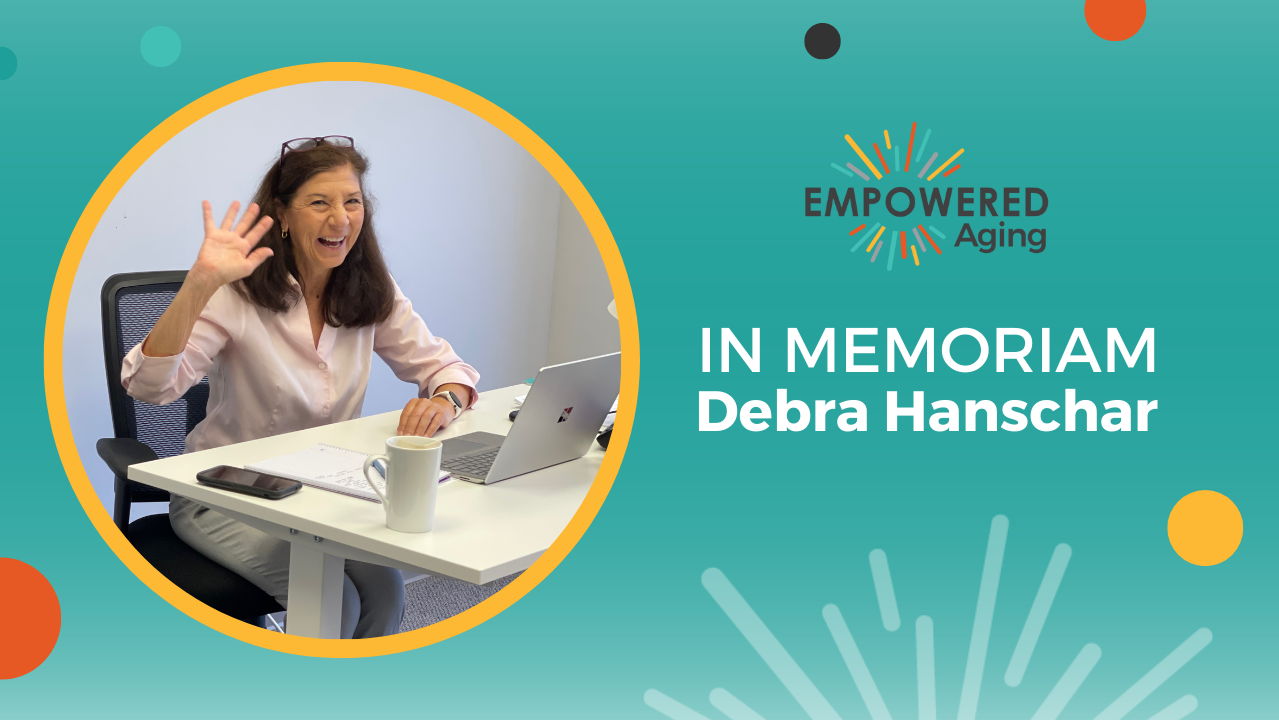 All proceeds will be set aside and used to improve the quality of life for long-term care residents.
$1,600
raised by 15 people
With a heavy heart and great sadness, we mourn the loss of Debra Hanschar, a fierce elder care advocate and our Ombudsman Program Manager in Contra Costa.

Debra found her passion for service by becoming a volunteer for the Nature Conservancy while living in Florida. After working with them for several years, she moved to California and joined Empowered Aging (formerly Ombudsman Services of Contra Costa County) in 2003 as the volunteer coordinator. For over 19 years, Debra was dedicated to our Ombudsman Program, touching the lives of tens of thousands of older adults and their families. Debra's industry knowledge led to her taking part in training volunteers, interns, and new staff members. She loved working with every long-term care resident she met and saw herself as a protector of those she served, especially those who couldn't speak for themselves. In her free time, Debra was a rockstar of a long-distance runner and always talked about how she enjoyed spending time outdoors soaking up the natural beauty that Northern California had to offer.
Debra's contributions have left a significant mark on Empowered Aging, and we will be forever grateful to her for them.
In lieu of flowers, Debra's family has asked that you consider making a donation on her behalf to Empowered Aging. All proceeds will be set aside in an emergency fund and used to improve the quality of life for long-term care residents, whether that be someone who needs pajamas and slippers, a fan for their room, reading materials, or even a birthday cake. We want them to feel that protection and extra love that Debra always delivered.