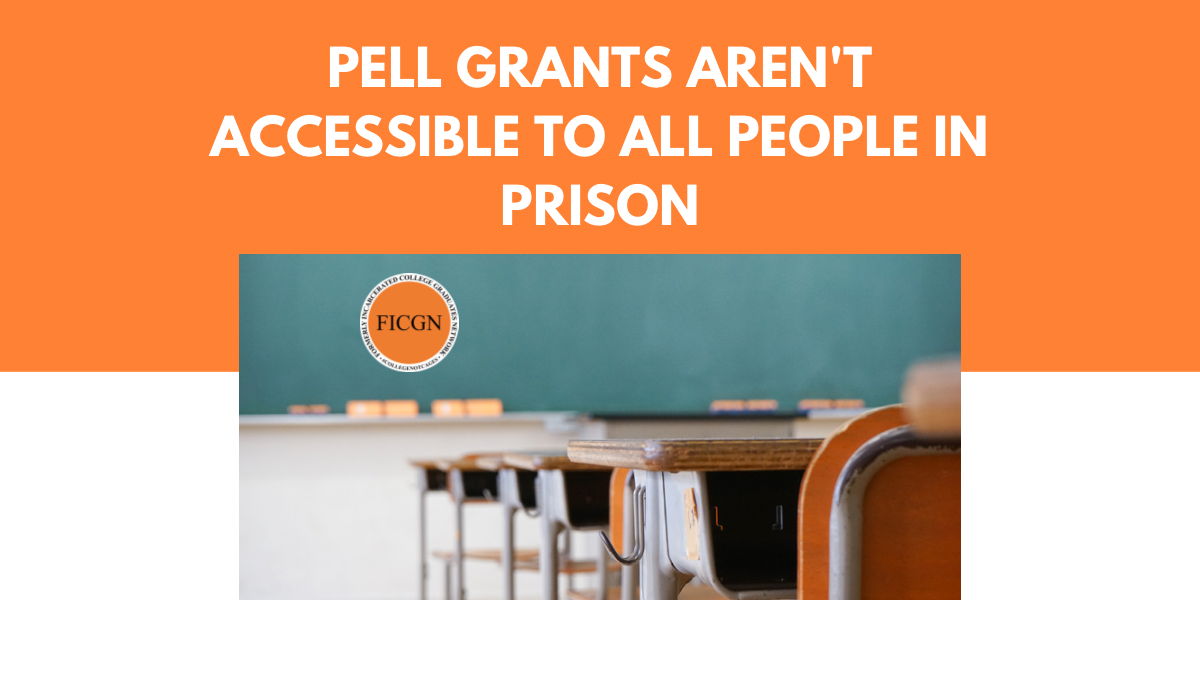 FICGN is fundraising $25k to help get 555 incarcerated student borrowers out of loan default.
$525
raised by 10 people
$25,000 goal
Student loan debt is a crisis that is crippling borrowers in the United States. Specifically for incarcerated students, defaulted loans can prohibit Pell grant eligibility and enrollment in a postsecondary education program, preventing people from preparing for their return to society. 
Incarcerated student borrowers looking to restore Pell Grant eligibility can enter a process known as loan rehabilitation, which allows for the borrower to make payments as low as $5 on their student debt consecutively for 9 months, for a total of $45. Once those payments are made, the borrower's eligibility is restored.
In preparation for the reinstatement of Pell grants in July 2023, our goal is to raise $25,000 to help prospective incarcerated college students complete their loan rehabilitation, restoring their Pell Grant eligibility. Our $25K goal will help approximately 550 students across the country in U.S. state and federal prisons.