Mighty Pens 2022 -- NaNoWriMo for disaster relief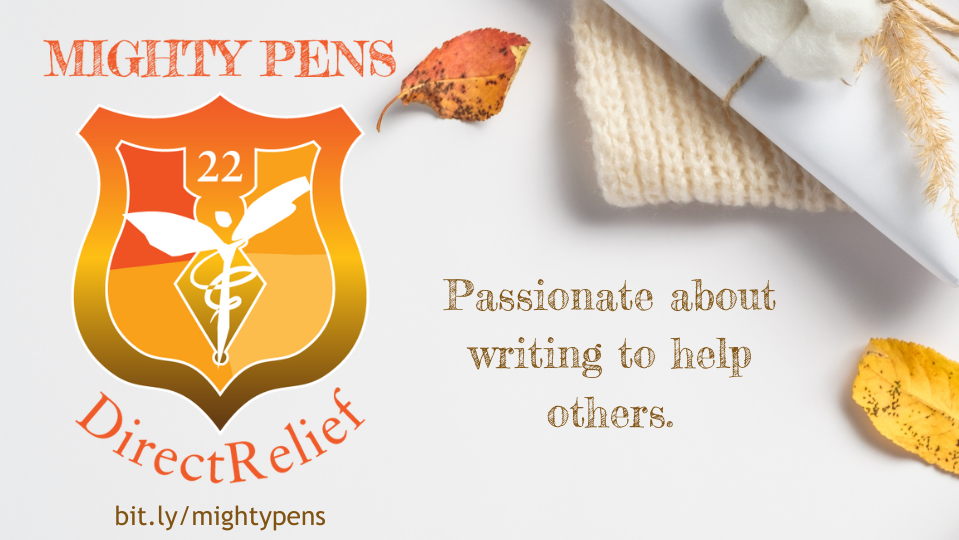 I'm writing 50k words in November to raise funds for emergency medical care.
Writing 50,000 words in one month is a challenge for anyone, but what inspires me to do it is using it for a goal that's bigger than me.
Just like runners ask for sponsors to motivate them to complete a marathon, I'm asking you to donate to this charity that sends emergency medical supplies and aid all over the world. Your contributions are what motivate me and give me writing fuel!
As a special thank you:
Anyone who donates through this page gets a free Notion template I've designed as the ultimate writer's toolbox. Use it to track daily word counts, submissions, editing to-do lists, research, manage inspiration boards, and deadlines. I'm thrilled about this online tool because it instantly shows you where you are in the drafting, editing, and submission process for all your projects; plus, it keeps us inspired to keep going. 
No minimum donation amount is required!
Message me on Twitter by tweeting @JoyEllenhall to claim your free template after you've made your donation. On December 1st, I'll send out my free organizer template to manage novel-ing and all types of writing to all my donors. And yes, it has a free app too.
You can also fill out the contact form on my website jwellenhall.com – if you're not on Twitter – to notify me of your donation and claim your free Notion template.
Thank you all!
This fundraiser supports
Direct Relief
Organized By J.W. Ellenhall