Building Communities that Conserve Wetlands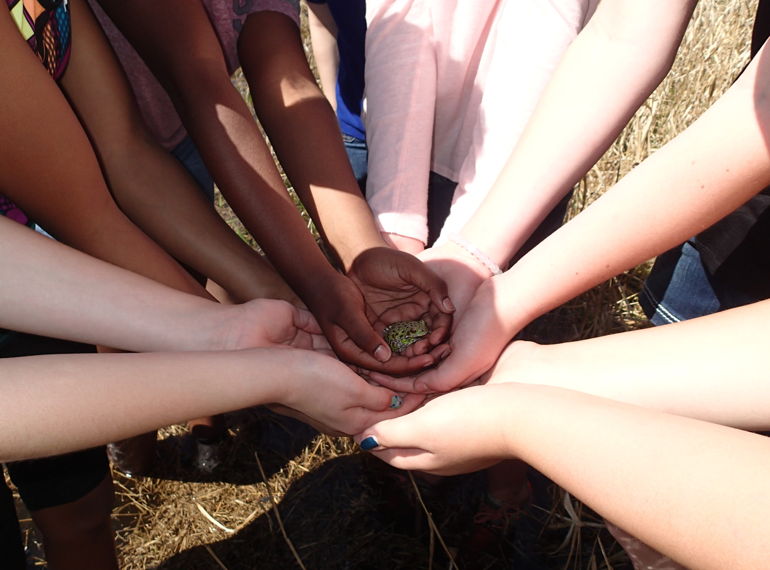 Engages youth and the general public in science, local species conservation, and monitoring efforts.
$675
raised by 7 people
$6,000 goal
Florida has a large number of ephemeral wetlands (small, isolated wetlands with a cyclic nature of drying and refilling) that provide important habitat to a large diversity of plants, invertebrates, amphibians, reptiles, mammals, and birds. These wetlands serve as breeding sites for at least 28 amphibian species, half of which breed exclusively or principally in ephemeral wetlands. Because they have specialized habitat requirements (fishless ponds), these species are more sensitive to landscape changes than are more generalist species. Many ephemeral wetland-breeding amphibians are subtly declining and no comprehensive,sustainable monitoring programs are in place to detect these declines. Species, such as the striped newt, gopher frog, and ornate chorus frog greatly declined without the knowledge of the governmental agencies charged with their management. Once extinct from an area, efforts to bring a species back are expensive. If population decline is detected early, however, options to address the decline are greatly increased.
This year begins our 10th year of reintroduction efforts to create a self-sustaining population of the striped newt, a rare salamander species, into its former stronghold the Apalachicola National Forest. The striped newt has been petition to be listed on the Endangered Species List and is state listed in Georigia. We have reached and continue to reach many important milestones. But perhaps more significantly, this project provides a unique opportunity for youth and other citizens to witness and participate in species restoration and recovery; understand the importance of small, often overlooked, wetlands; and learn about the native longleaf pine ecosystem, amphibian natural history, and scientific methods. The public, and especially school-aged children, increasingly are learning about conservation and ecological issues through digital media and thus the connection between humans and the natural world is increasingly a virtual one. Engaging the region's youth, families, and other citizens in this way will improve environmental literacy, which in turn will increase their involvement in, and knowledge about, environmental issues and the natural sciences in general.
This fundraiser will support our research efforts to bring back the striped newt but also involve the public in our efforts.  We do this through several programs. Using the infrastructure put in place by our striped newt reintroduction project, our What Lives in the Wetland program invites school groups and community organizations to participate in scientific data collection and to learn experientially within the longleaf pine sandhill ecosystem. Our Adopt an Ephemeral Wetland program is a long-term wetland monitoring program through which citizens are trained in amphibian identification and sampling protocol, and charged with monitoring their adopted wetland at least twice a year. This program is not just for individuals,. School groups, community centers and organizations have all participated, providing a unique learning and team-building experience.  Our Striped Newt Repatriation Team was developed to train area citizens to help us check drift fences and conduct striped newt research. Our Wetland Club provides frequent interaction, centered around an adopted wetland, to groups associated with community centers. All programs involve a diverse group of citizens from many different economic and ethnic backgrounds, from rural to inter-city, and citizens of all ages.