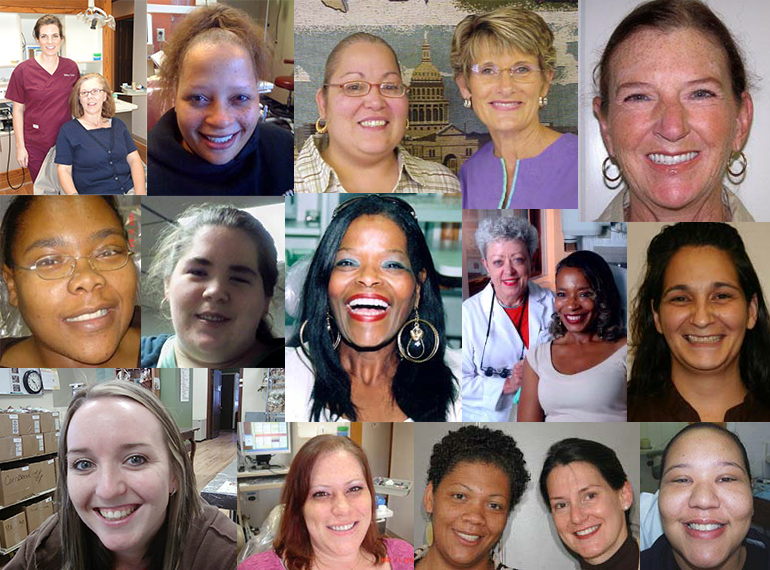 Establish a new community program with local dentists, employers, and clinics for women in need.
$5,301
raised by 27 people
$3,000 goal
WE DID THIS TOGETHER!
Update posted 2 years ago
Thanks to all our wonderful lady dentists, AAWD supporters, and anonymous donors, Smiles for Success met our goal of $3,000 dollars to qualify for the A Community Thrives Grant Contest!
We are beyond words for the amazing support of everyone that participated and are truly excited to start the next stage of our community project for women in need in Florida's Escambia and Santa Rosa Counties.
There are a few hours left for the campaign and every donation helps a women put her best smile forward. Please support the vital services Smiles for Success does by donating online or viewing our website at https://smilesforsuccess.org..
If you are a dentist that would be interested in volunteering your services in the Escambia or Santa Rosa Counties, check out the process on our website, call us at (850) 474-7292 or email us at info@smilesforsuccess.org..
THANK YOU!
OVERVIEW
The EscaRosa Smiles Campaign is based on a cycle of improvement, where the Smiles For Success Foundation can create a model of community building with local dentists, employers, and clinics. We plan to use this model as a pilot program that can be replicated in other communities across the nation. This campaign will launch in communities located in Florida's Escambia and Santa Rosa Counties.
WHAT WE DO
The Smiles for Success (SFS) program is constantly working to expand our network of local workforce agencies, volunteer women dentists, and health clinics. At the center of the Smiles for Success program is the patient. Through our community programs, our volunteers strive to ensure the patient achieves her goal of gainful employment through improved the confidence and enhanced appearance that comes with a great smile.
TO SERVE THE UNDERSERVED
Low-income women are underserved, marginalized, and unrecognized as a group who is most in need of our community resources. Unfortunately, the conditions from bad teeth drive these special women into isolation from programs that could assist with breaking that cycle. According to information from EscaRosa Workforce, approximately 60% of the women receiving their services would benefit from dental and other social services. 
OUR CAMPAIGN GOALS
The EscaRosa Smiles Campaign includes two counties in Northwest Florida that form a common region with shared resources but limited collaboration, especially for this underserved population. The Smiles for Success Foundation has the resources to get started, and we need your help to build this new network. Our goals are:
Establish collaboration between volunteer dentists, workforce agencies and clinics
Develop an online portal to manage their resources and communication
Match patients with case managers
Resolve patient dental issues and build their confidence
The funding for the new SFS EscaRosa network will be used for administrative support, incentive for dentists, dental lab fees, patient transportation, and online technology services.
BUILDING SMILES FOR FUTURE SUCCESS
This campaign encourages all participants who join the EscaRosa network to break out of welfare and economic difficulties with a renewed spirit. Successful cases will inspire visibility and support from the local leaders and businesses in the community. Local events and fundraisers will inspire a cycle of improvement and sustainability. The success of these women is the perfect compliment to other community resources that create economic rewards through skill training and job placement. Sometimes it is a tiny spark of hope that ignites a lasting prosperity.