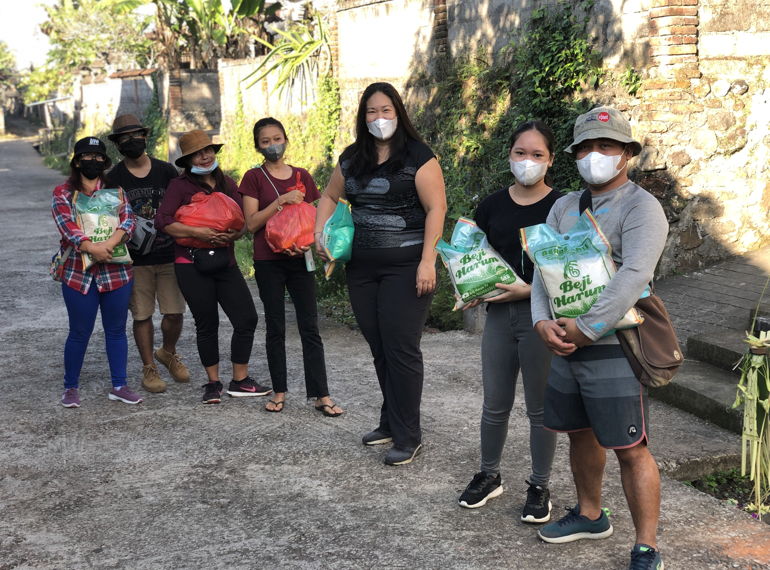 Help us #FeedBali one family at a time.
$159,442
raised by 1,435 people
$200,000 goal
Feed Bali August 1, 2021 Update
Update posted 2 years ago
What happened when you gave to #FeedBali?
In 18 months, we've given 471,072 meals to 4,206 families. And we've fed thousands of families of farmers, thousands.
When we turned our cooking school into Feed Bali, you gave...
42,060 kgs of rice - that would fill 95 trucks!
126,180 eggs - can you imagine how many omelettes?
8,412 litres of cooking oil 
4,206 kgs of sugar
2,103 kgs of Balinese sea salt
33,648 bananas
16,824 carrots
4,206 cabbages
16,824 chayote
4,206 kgs of green beans (less the 200 pieces that Como the dog stole)
33,648 tangerines 
2,103 kgs garlic
2,103 kgs shallots
2,103 kgs turmeric 
1,051 Kgs chilies
42,060 stalks of lemongrass
Hope, unlimited hope and love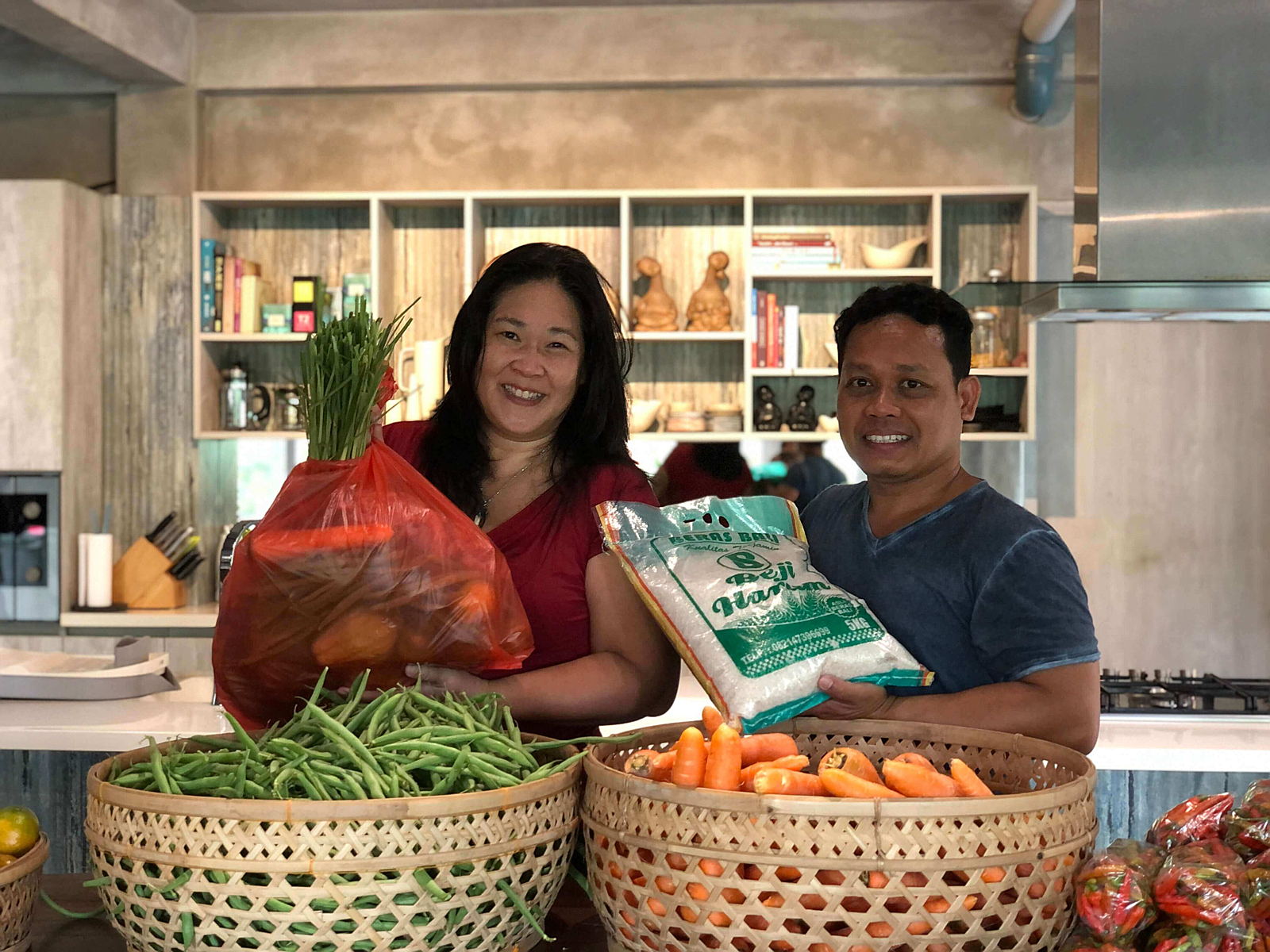 THANK YOU!
Follow us for daily updates on www.instagram.com/feed_bali
Bali's economy was 80% tourism until COVID19 happened. 
Now with no one traveling,  many families in Bali are short of food.  
Feed Bali's mission is to keep the peace in Bali by providing the most in-need families with food sourced 100% by local Balinese farmers— all without anyone having to ask for help. 
Working with leaders of each village, we identify the families hit hardest by COVID-19 related unemployment.  We then deliver a nutritious care package to last each family for 2 weeks. 
Help feed individual families.
We invite you to give what you can. Every amount counts.  
$5, $10, $15 — all of these donations add up.  thank you.

$30: feeds a family of 4 for 2 weeks. thank you.

$120: feeds 4 families of 4 for 2 weeks. that's 16 hungry tummies. thank you.

$3000: feeds an entire village. If you're able to give this on your own or through teaming up with your friends/family, we graciously invite you to do so. thank you.

Multiple's of $30 are very welcome here. There's no limit to how many families you can feed. And of course, please make sure you have what you need first. thank you. 
Thank you for helping to #feedbali.
A personal fundraiser by
Frances & Adi Ardika (Feed Bali)
Instagram