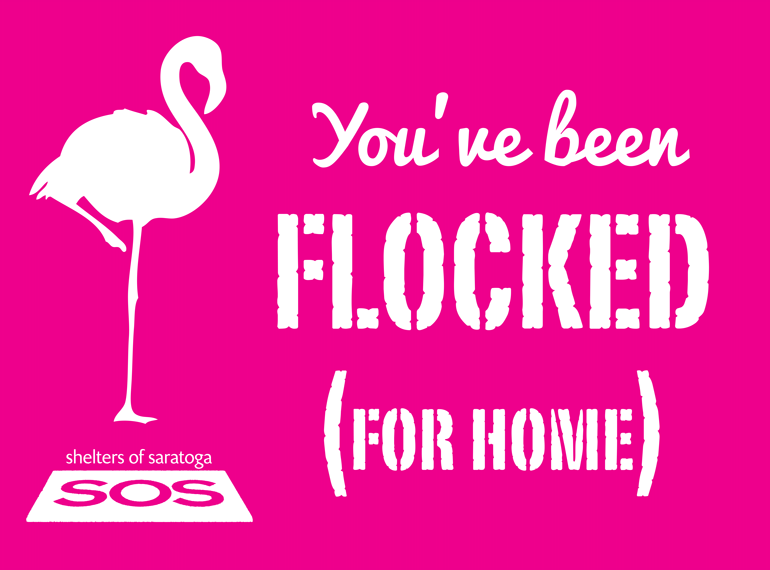 Donations directly support people facing homelessness in the Saratoga Springs, New York region.
$3,840
raised by 58 people
$8,000 goal
Thank You!
Update posted 5 years ago
As our birds are finally making their way home for Homelessness Awareness Week, we are incredibly thankful to our donors who helped us raise over $3500 to further our cause of ending homelessness in the Greater Saratoga region.  The first snowstorm of the season is already upon us and your donation will help us provide life-saving emergency shelter and provisions for individuals who would otherwise be exposed to these extreme weather conditions.  
We are especially grateful to the first-time donors who contributed to this campaign.  If you'd like to become more familiar with SOS' services and facilities, we would welcome the opportunity to show you around our shelter on Walworth Street in Saratoga.  Please contact us to schedule a visit.  You can also get involved with SOS as a volunteer or by donating items on our wishlist.
We truly hope that this holiday season brings you the same joy and happiness that you've given to us!
So… You've been FLOCKED FOR HOME?!?
We hope the flock and FUN has brought a smile to your face.
That's what Shelters of Saratoga (SOS) strives to do everyday, by providing compassionate and supportive services to people who need a "hand-up".
The goal is to bring this "flock" home to SOS during the week of November 10-17 which is National HOMEless Awareness Week and to raise $8,000 to support the critical services provided to over 700 individuals in Saratoga, Warren and Washington counties each year.
Your support provides:
emergency winter sheltering
case managed sober shelters 
street and motel outreach

Referral services to:
healthcare providers
substance use treatment 
mental health care
social services
financial and family support services
...and more
Make your donation of $30 (or more) today then move your flock within 24 hours.

Be sure to # your flock before they fly!
Then follow along their journey by following the hashtags on Insta.
#ivebeenflocked #flockedforhome