Flying Carpet Children Festival 2019
Flying Carpet Festival, is a festival for refugee and vulnerable children on Turkish/Syrian border.
$7,295
raised by 57 people
$5,000 goal
The Syrian war started 8 years and since the beginning of war, 3.6 millions refugees have been resettled in Turkey around the border cities in the south east. 64% of Syrian refugees have no access to formal education and cultural events.
Please read more about us on KQED Arts: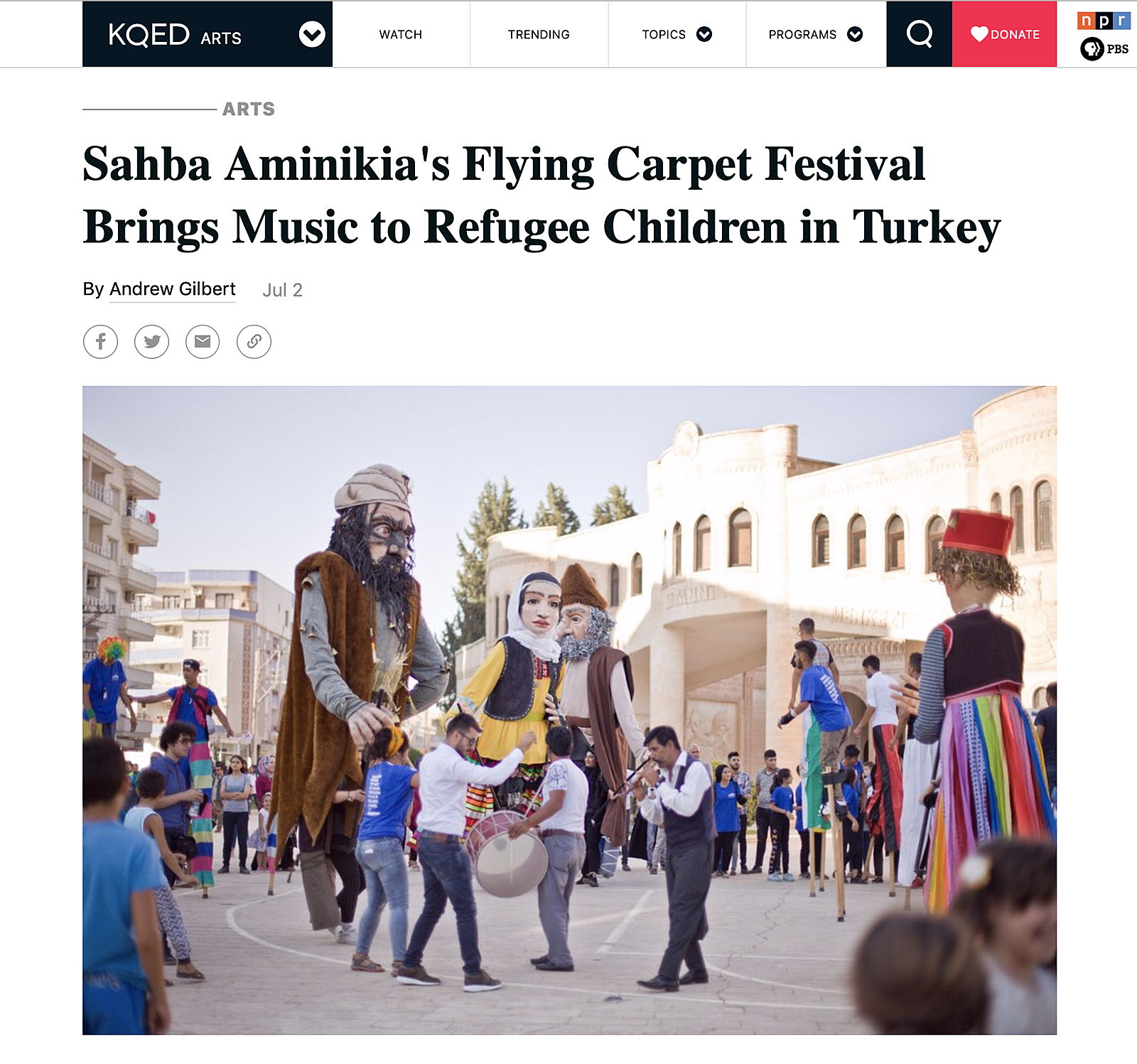 Flying Carpet Festival is a multidisciplinary festival of music, circus, and arts which happens annually in former war zones where children are in extreme need of joy and beauty. We focus on refugee and vulnerable children, the majority of whom have no access to formal education or any cultural events. We bring world-class artists, musicians and visionaries to the area where beauty is most needed.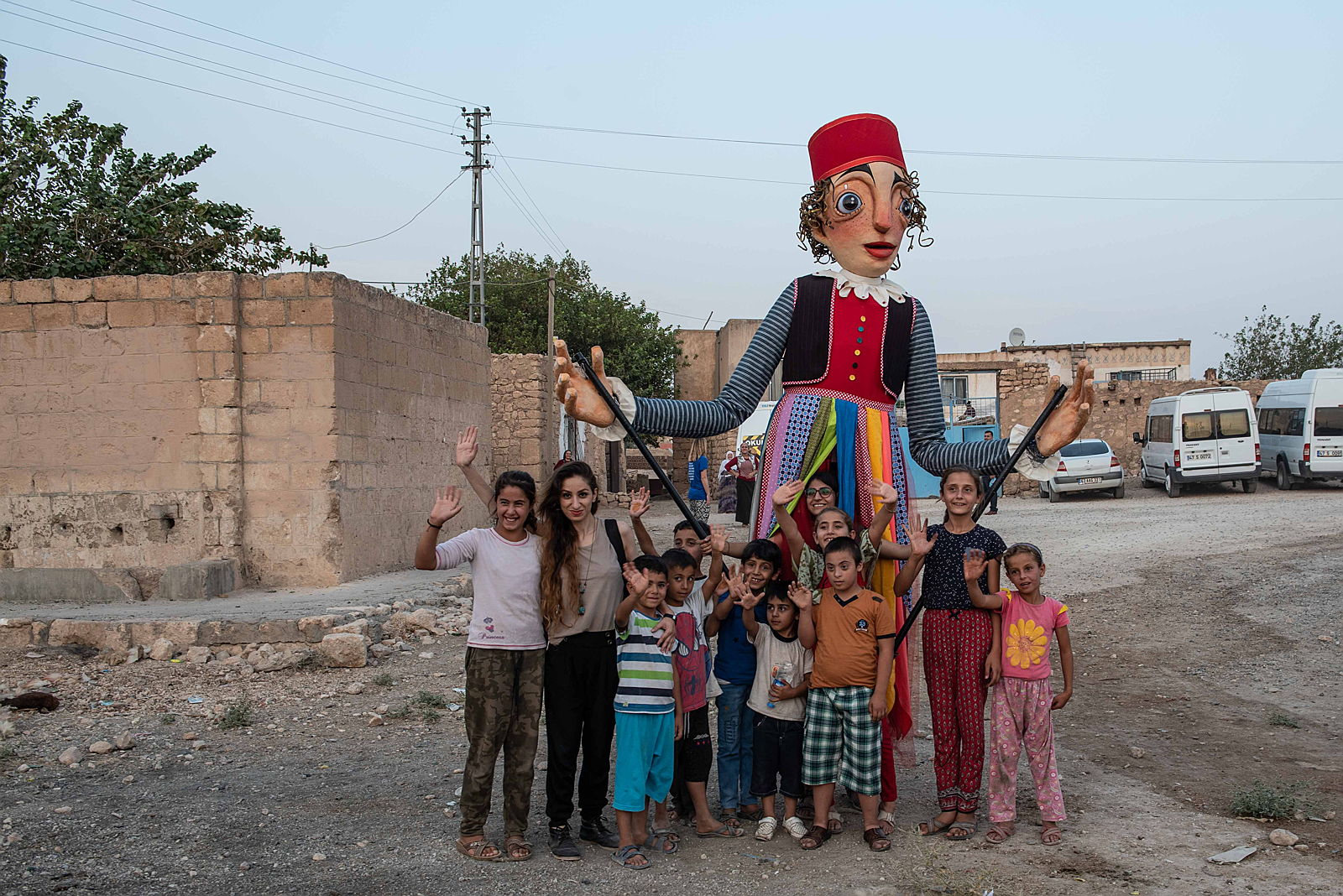 Our 2nd Flying Carpet Festival for vulnerable children will be starting on July 7th and will last until August 24th with performances mostly occurring between August 18th-24th. This year we are bringing another 30 musicians, circus artists, puppet designers, visual artists, filmmakers, and experience designers to create THE MOST magical experience possible for our children.
Founded and curated by Iranian-American composer and educator, Sahba Aminikia and Pinar Demiral, the founder of Sirkhane, a social circus school on the Turkish/Syrian border, Flying Carpet Festival was born in 2018 in Mardin, Turkey near the border of Syria where millions of Syrian, Iraqi refugees are resettled.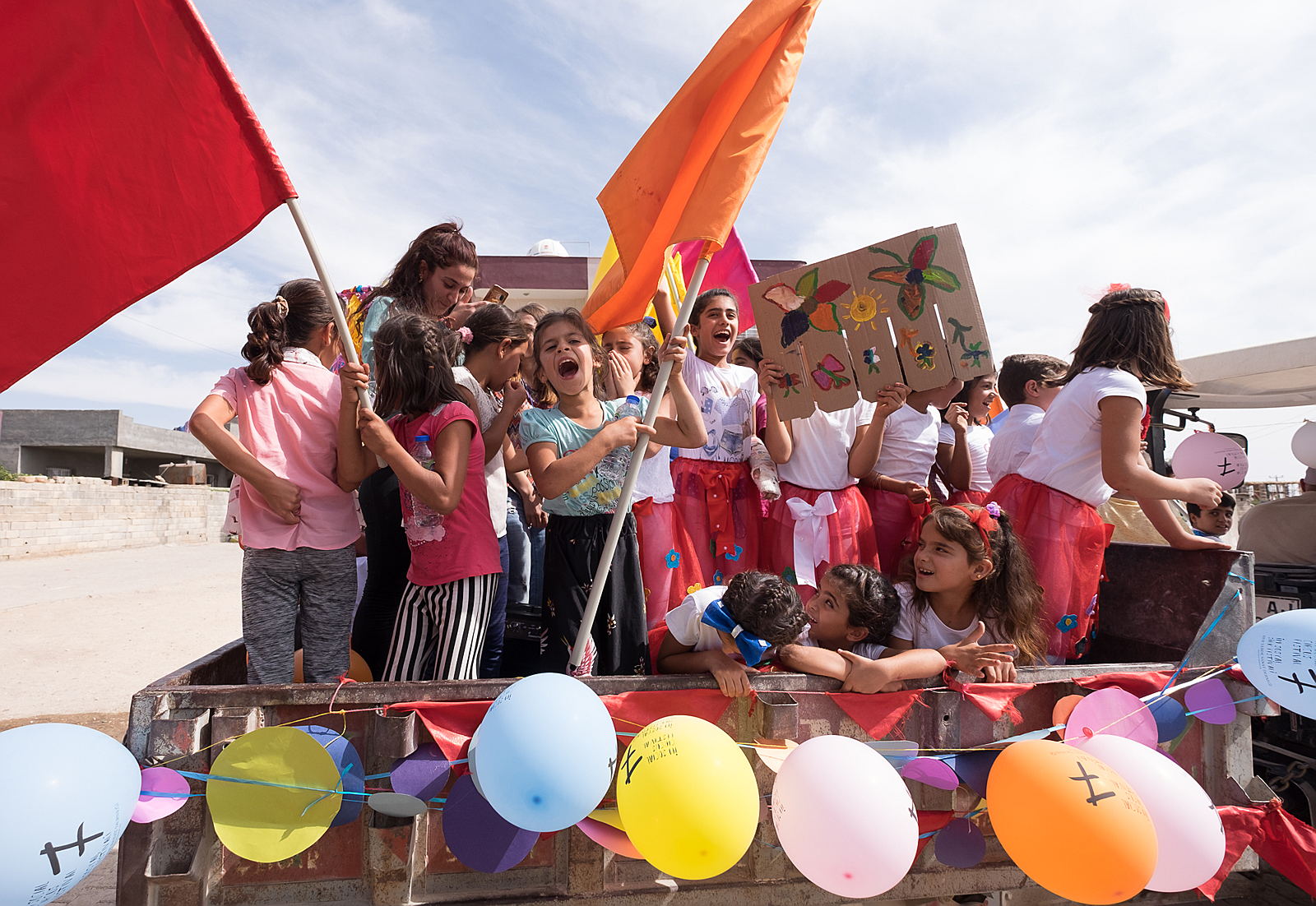 Flying Carpet is a volunteer-based collective of world-class musicians, circus and multidisciplinary artists, and visionaries who believe in the power of music, circus and arts as a catalyst for positive change in the lives of children.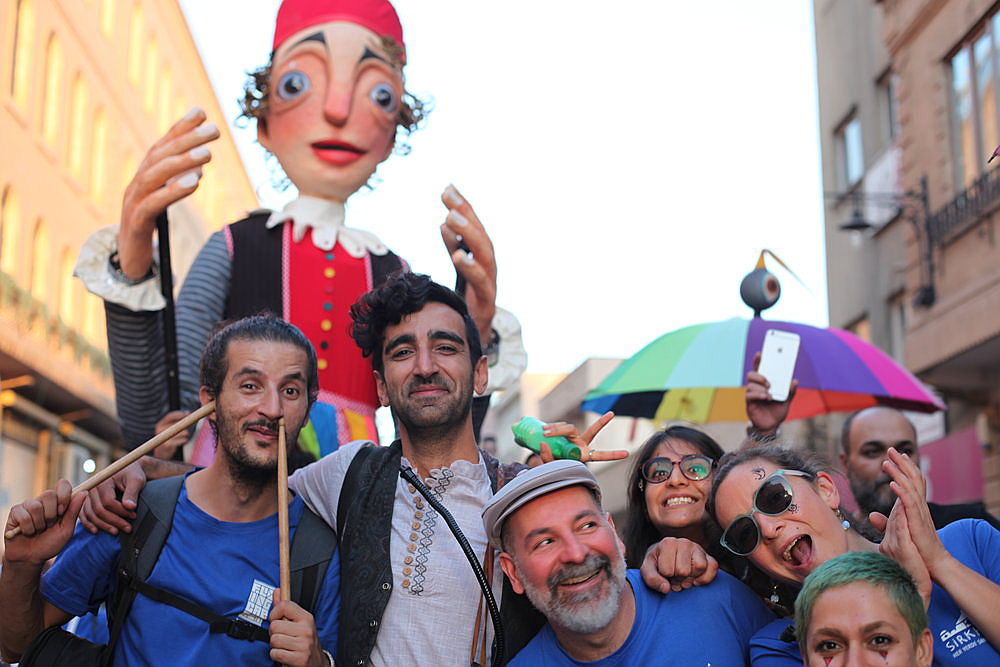 Last year, at Flying Carpet Festival 2018 in the course of two weeks we successfully organized:
8 MAJOR CONCERTS
During the festival we held 8 major live music performances, 5 jam (improv) nights and 3 puppet shows.
150 MUSIC, ARTS, AND TECHNOLOGY WORKSHOPS
Our volunteers and artists hosted workshops throughout the city of Mardin, Nusaybin, Kiziltepe, in Mardin Museum and in rural areas in order to engage and inspire vulnerable and traumatized children.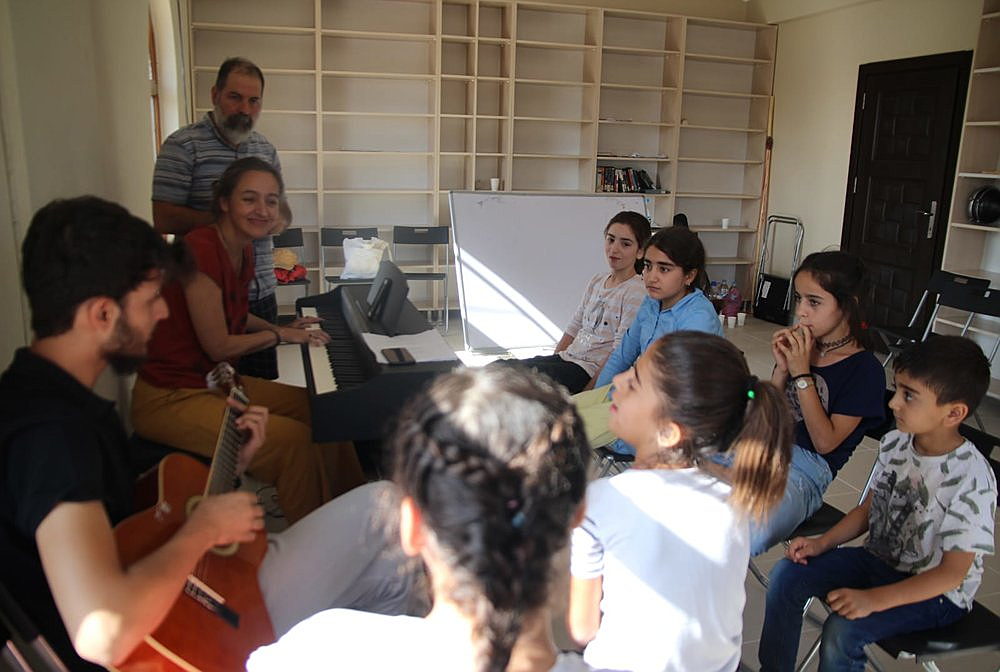 1500 CHILDREN AND 7000 AUDIENCE MEMBERS
We engaged with more than 1500 children and refugees in Mardin, Turkey during the Flying Carpet Festival through our workshops and more than 7000 audience members through our live performances.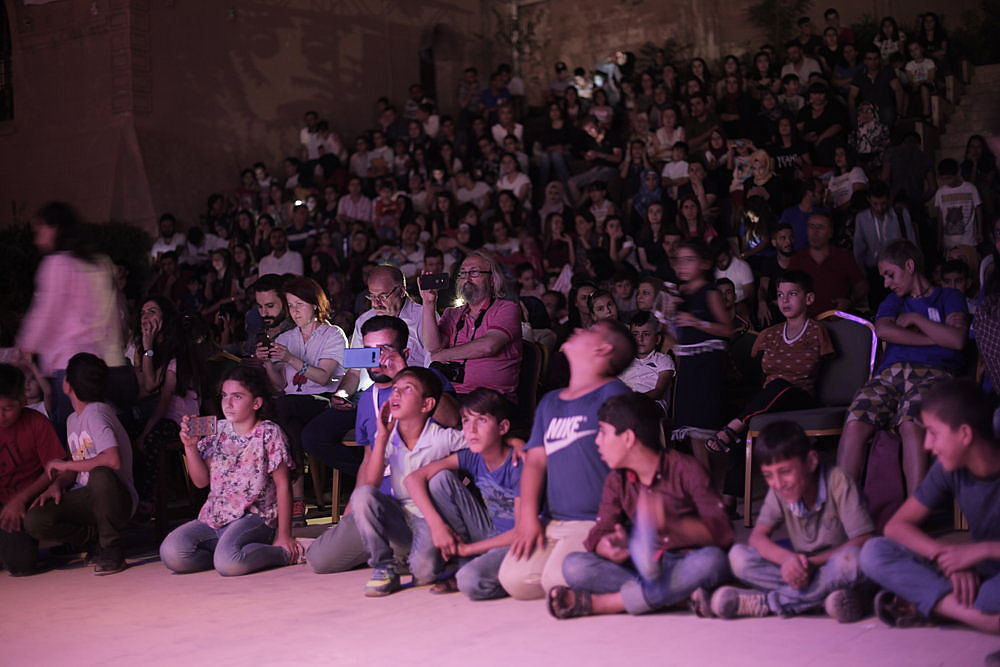 PLEASE SUPPORT US BY:
SHARING THIS CAMPAIGN
DONATING TO US
AND/OR BY VOLUNTEERING FOR US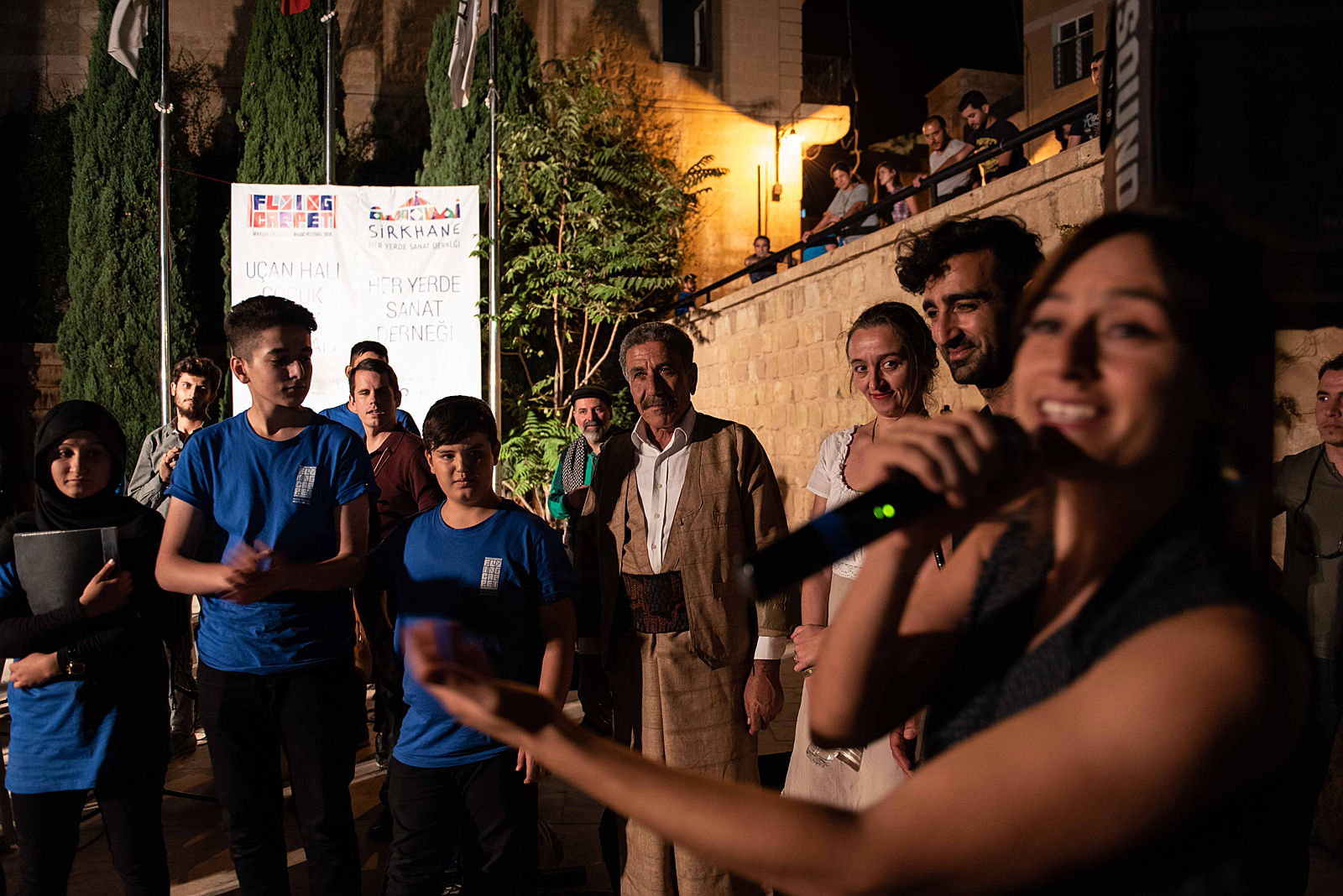 Thanks to our soul fiscal sponsor in the United States, ARTogther, all your donations to us will be tax-deductible.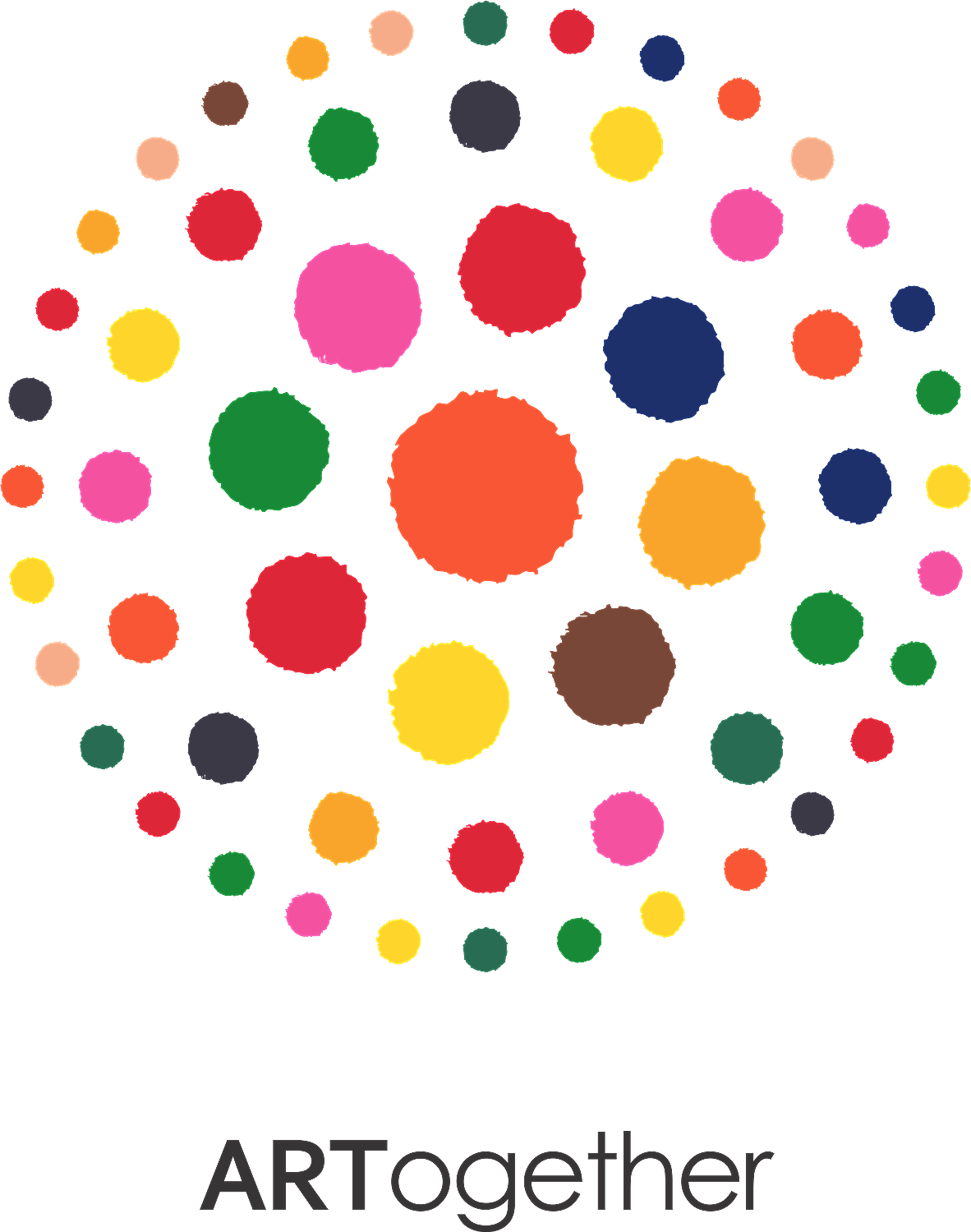 ARTogether is a non-profit 501(c)(3) organization that works to support refugees in the San Francisco Bay Area. Based in Oakland, they provide welcoming, creative spaces for local refugees and immigrants to create art and connect with the community, organizing art workshops and inclusive social gatherings.
New Videos from Flying Carpet Festival 2019:
Sahba Aminikia and Karam Al-Zouhir
Elena Akopova, Ben Opie and Bengü Kovar:
This fundraiser supports
Artogether
Organized By Sahba Aminikia