2023 Fontbonne-Reunion Annual Fund Scholarship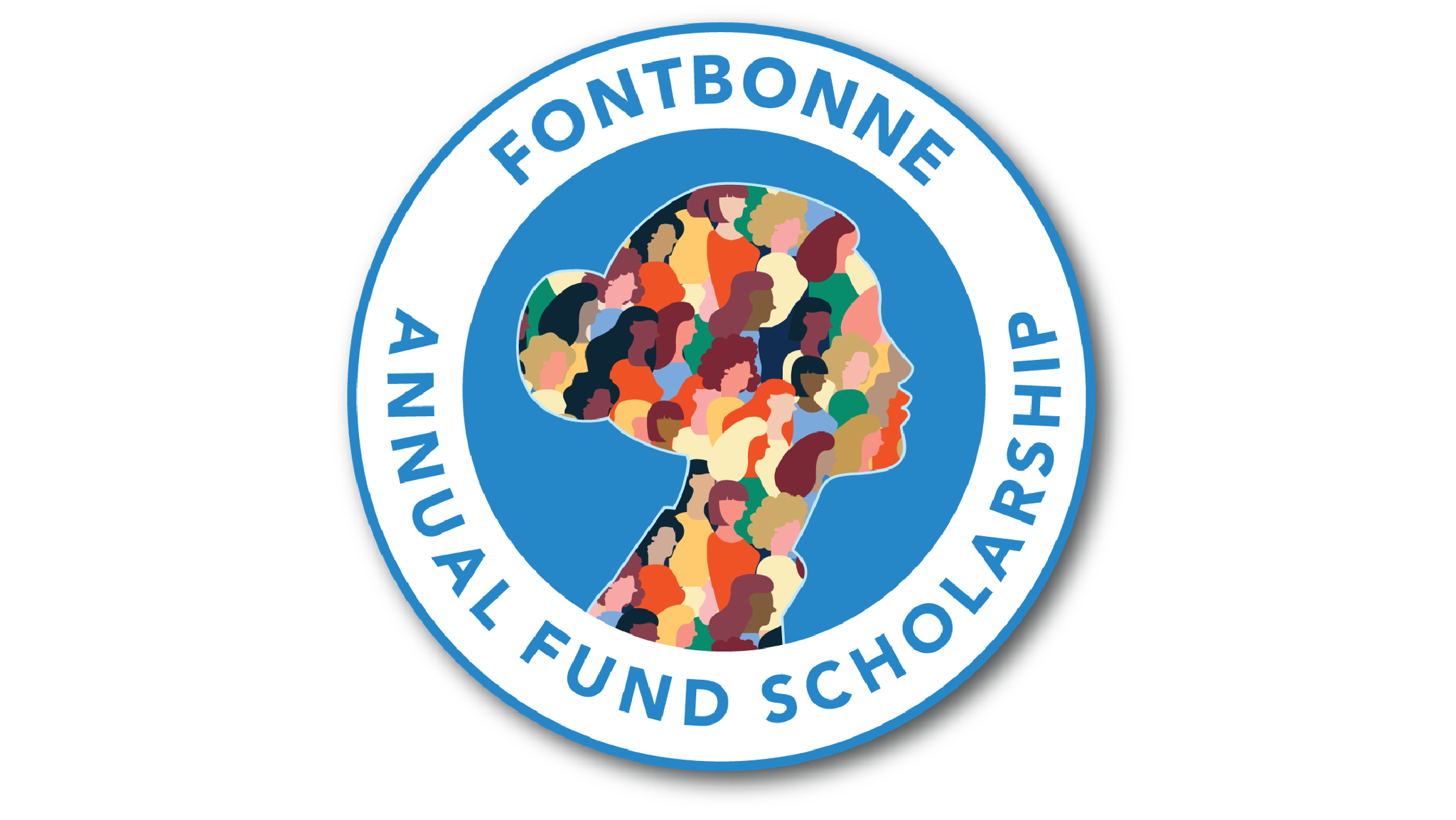 Annual Fund Scholarship is all about THE POWER OF MANY HELPING ONE. Each class creates a scholarship
$8,575
raised by 28 people
$50,000 goal
Annual Fund Scholarship Program-
The POWER of MANY-HELPING ONE:
REUNION is a time to reflect on your Fontbonne education, the opportunities it provided, and the lifelong friends you made. In recognition of your Fontbonne Reunion, the Annual Fund Scholarship was created to elevate the impact of gifts made during a Reunion year.
Through this campaign, Alumnae collectively donate to establish their class's Annual Fund Scholarship. During the June 2023 Scholarship Award Ceremony, each of the thirteen Reunion Class Annual Fund Scholarships are presented to thirteen named students with demonstrated financial needs and strong academic aptitude.
This unique scholarship is a one-time award for the 2023-2024 academic year. Next Spring, Alumnae donors to the 2023 Reunion Annual Fund Scholarship are invited to join their student scholarship recipient at the annual Fontbonne Scholarship Brunch in May. This special event brings Alumnae donors and their young scholarship sisters together to meet each other and hear how your class's scholarship has impacted the student's life by providing the needed resources for her to have a Fontbonne education.
Each year we aim to raise $50,000 to support students in need. Thank you for considering an Annual Fund Scholarship gift-a gift that directly supports the future and strength of the Fontbonne Alumnae Network.
Alternative giving options for those over 70 ½:
Are you aware that a Qualified Charitable Distribution (QCD) allows individuals who are 70½ years old or older to donate up to $100,000 total to one or more charities directly from a taxable IRA instead of taking their required minimum distributions?
Alternative giving options for all ages:
Fontbonne is grateful for the consideration of gifts from individual Charitable Investments, and Donor Advised Funds.
To make any of the above gifts please provide the following information to your Investment Manager:
Mail to:
Fontbonne Academy, Attention: Advancement
930 Brook Road
Milton, MA 02186
Fontbonne EIN: 43424717
Your Name
Your Gift Amount
Area of Dedication (most useful: area of greatest need)
For questions or help making a gift, please reach out to me at lgallinaro@fontbonneboston.org or at 617-615-3029.
With abundant gratitude,
Linda Gallinaro
Assistant Head of School for Advancement