Help parrots soar from Threatened to THRIVING!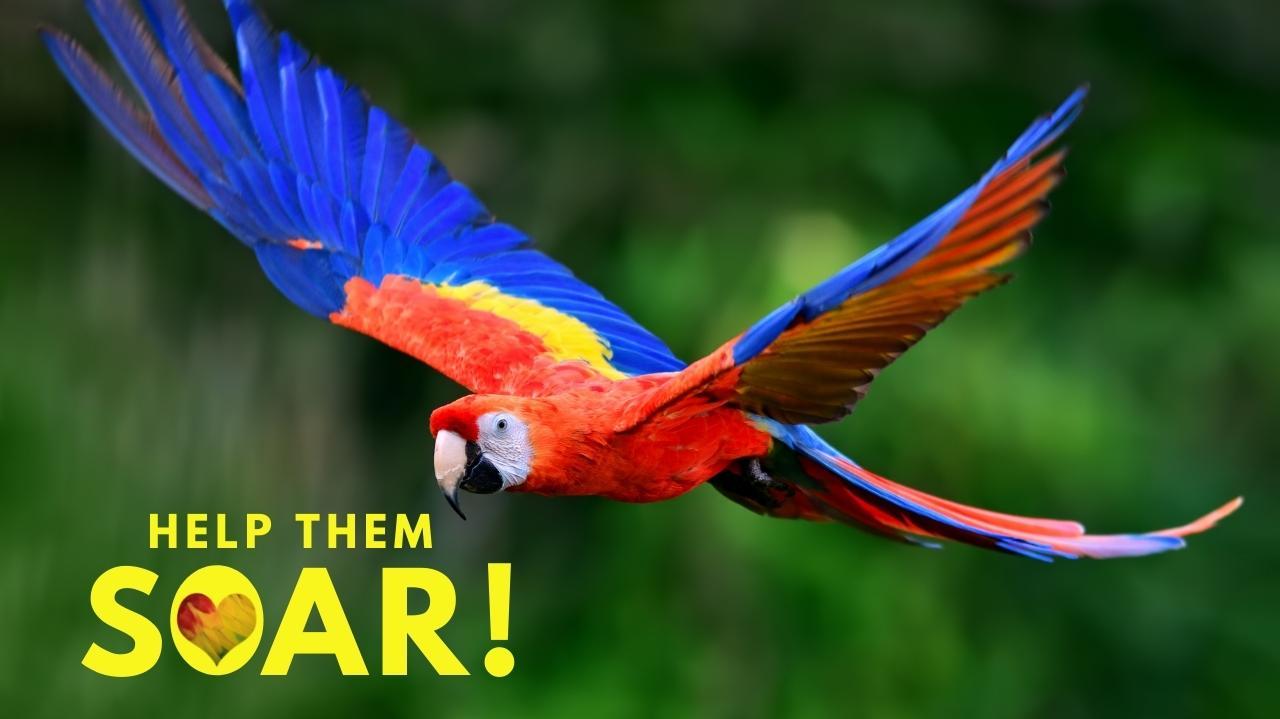 Together we can help parrots SOAR!
$173,892
raised by 566 people
$100,000 goal
THANK YOU for #GivingTuesday!
Update posted 2 years ago
Yesterday was incredible! We were completely overwhelmed by the amazing response from you, our wonderful supporters, who dug deep to triple your impact for parrots on #GivingTuesday. In fact, because we met our $10K pledge in record time, some kind-hearted donors stepped in allowing us to keep the triple match going above and beyond for the remainder of the day.
In total, #GivingTuesday resulted in an amazing $28,837 worth of donations, which means $86,511 to help protect wild and companion parrots! Again, on behalf of parrots everywhere, thank you so much. We couldn't do any of this without you.
Thanks to you, WE DID IT!
We're so grateful. Thanks to concerned people like you who care about parrots, we've exceeded our original campaign goal! That means we'll be able to do even more for parrots in the coming year.
Thanks to your support we'll be able to continue working with our field partners to:
Fight wildlife trade with confiscation, rehabilitation and release,
Rewild threatened and endangered species to their native ranges,
Engage local communities to protect their native parrots,
Protect wide tracts of forest to preserve nesting and food trees,
Improve welfare for individual birds by sharing educational resources with parrot caregivers, and more.
Due to the overwhelming number of generous contributions that have put us over the top, another wonderful donor has offered to continue to match all gifts that go above and beyond our original goal until January 31!
Thank you - we couldn't do the vital work of
saving parrots without you.
Together we can help parrots soar!
--------------------------------------------
Prefer to donate offline? Download a printable form »