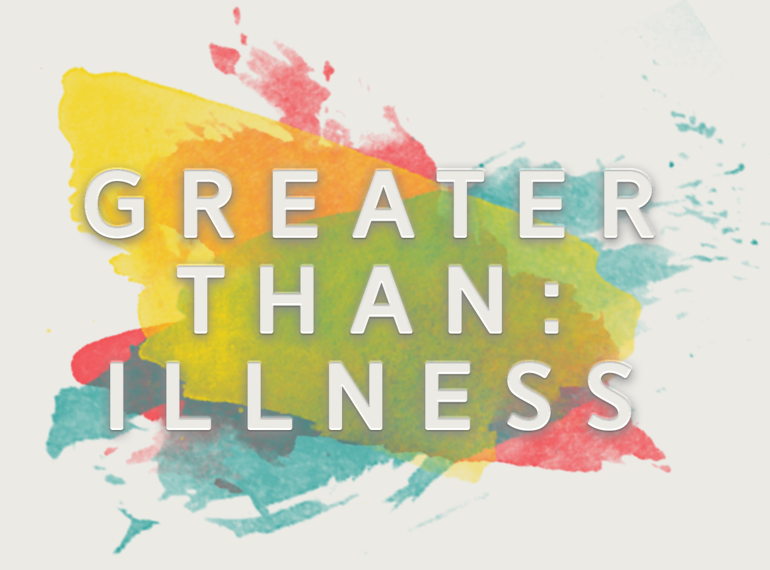 $795
raised by 22 people
$1,250 goal
Each year millions of Americans are diagnosed with a mental health condition. In fact, 1 in 5 Americans will be affected by a mental illness in their lifetime. But did you know 1 out of every 5 teenagers is also afflicted?
That means that 20% of young adults, aged 13 to 18, have — or will receive — a mental health diagnosis. But they do not have to confront their illness alone.
We're here to help.
Who We Are
Greater Than: Illness is a non-profit organization which aims to empower children and young adults affected by mental illness. Our goal is to inspire youths to be their best selves and we do so by focusing on the individual, not the diagnosis. Of course, it is easy to feel lost, alone, and "less than" in the face of adversity — when facing a challenge or illness —  but we at Greater Than: Illness believe everyone has the power to rise above. To be more. And we use writing, speaking, storytelling, and physical activity to foster courage, confidence, and growth.

What We Do
Greater Than: Illness works with area schools to provide after-school writing programs, and scholarship opportunities.  We work with health and wellness allies to fight for prevention services. Greater Than: Illness is host to a virtual run club — to help promote both physical and mental wellbeing — and, most importantly, we share real-life stories which inspire confidence, faith, optimism, and hope because we are more than a condition.

We are more than a diagnosis.
Website: https://greaterthanillness.com
Facebook: https://www.facebook.com/GreaterThanIllness/
Twitter: https://twitter.com/GreaterThanIll 




A personal fundraiser by
Kimberly Zapata