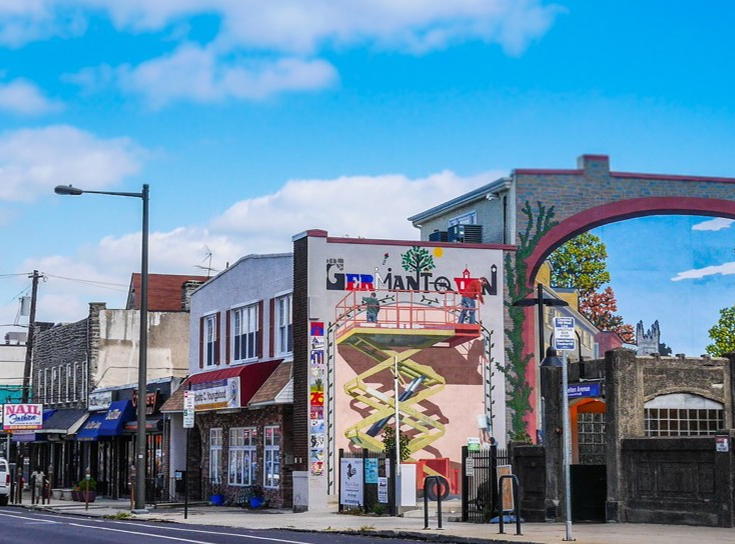 Move Germantown forward. Join Germantown United CDC on our campaign to raise $45,000.
$49,175
raised by 73 people
$45,000 goal
Giving Tuesday Donations Update
Update posted 6 years ago
We on the Board and Staff of Germantown United CDC have been really blown away by the pledges of support for our work. We've had an outpouring of generous donations throughout the campaign and just today, on Giving Tuesday, you've given over $1800 to our cause. Thank you! The notes of support are particularly heartwarming as it underscores the passion people have for our beloved neighborhood. If you have a minute, please consider reaching out to your contacts with a link to our donor page - https://givingtuesday.razoo.com/us/story/Gucdc to put us over the top. We're closing in on our target of $45,000 to support our staff and move operations forward in 2017.
Germantown United Community Development Corporation's (GUCDC) mission is to promote and facilitate the revitalization of the business district in Northwest Philadelphia's Germantown neighborhood through a sustainable, creative, and community-driven approach to economic development.
We've got an exciting slate of community-building initiatives in-progress and planned for 2017, all aimed at moving Germantown forward. Join us on our annual campaign to raise $45,000.
Get involved.
Make a contribution.
Move Germantown forward.
For a glimpse of what's to come check out our list of 10 Things (okay 12) To Get Excited About In Germantown below. We'll share details about each item on GU's agenda on germantownunitedcdc.org and in our e-newsletter over the next few weeks (hint: sign-up!).
Top 12 GU projects 2017
Chelten Avenue Market Analysis-Firm hired to determine market potential and potential types of businesses that can be attracted and supported
Facade Improvements on Germantown Avenue and Chelten Avenue-support for six businesses who participated in the Community Design Collaborative's rStore program for renovated facades
Facade Improvements on Germantown Avenue-launch the zero-interest revolving loan program to help Germantown Avenue businesses preserve their historic facades.
Corridor Manager Program-Act as the liaison between the Commerce Department and the businesses of Germanton on business financing and capacity building
5 year strategic plan for Germantown United CDC, to determine how we can best support the Germantown community
Co-host the second annual Germantown Second Saturday Festival with Historic Germantown, to promote the Germantown community, historic sites and local businesses
Storefront Activation program-assist businesses to improve their storefront and window displays to enhance the Germantown business corridors
Fund for Germantown Micro-grant program for community members engaging in beautification projects
Street tree planting and maintenance in partnership with the Parks and Rec Department, Pennsylvania Horticultural Society
Community engagement and planning-supporting City Planning Commission planning efforts, and seeking additional planning resources for the Germantown Community, while building bridges to all areas of Germantown.
Low-power FM Radio Station-provide up to 10 hours a week of programming as WRGU-LPFM, 92.9FM
Security Camera and Quality of Life improvements on the Germantown Avenue-Wister Street corridor-Work with city departments on additional SafeCam security camera installations, lobby for additional street trash cans and crosswalks
Signup for our mailing list and join us on Facebook, Twitter, and Instagram to follow along!