Handmade Music School: Fall Fundraiser 2021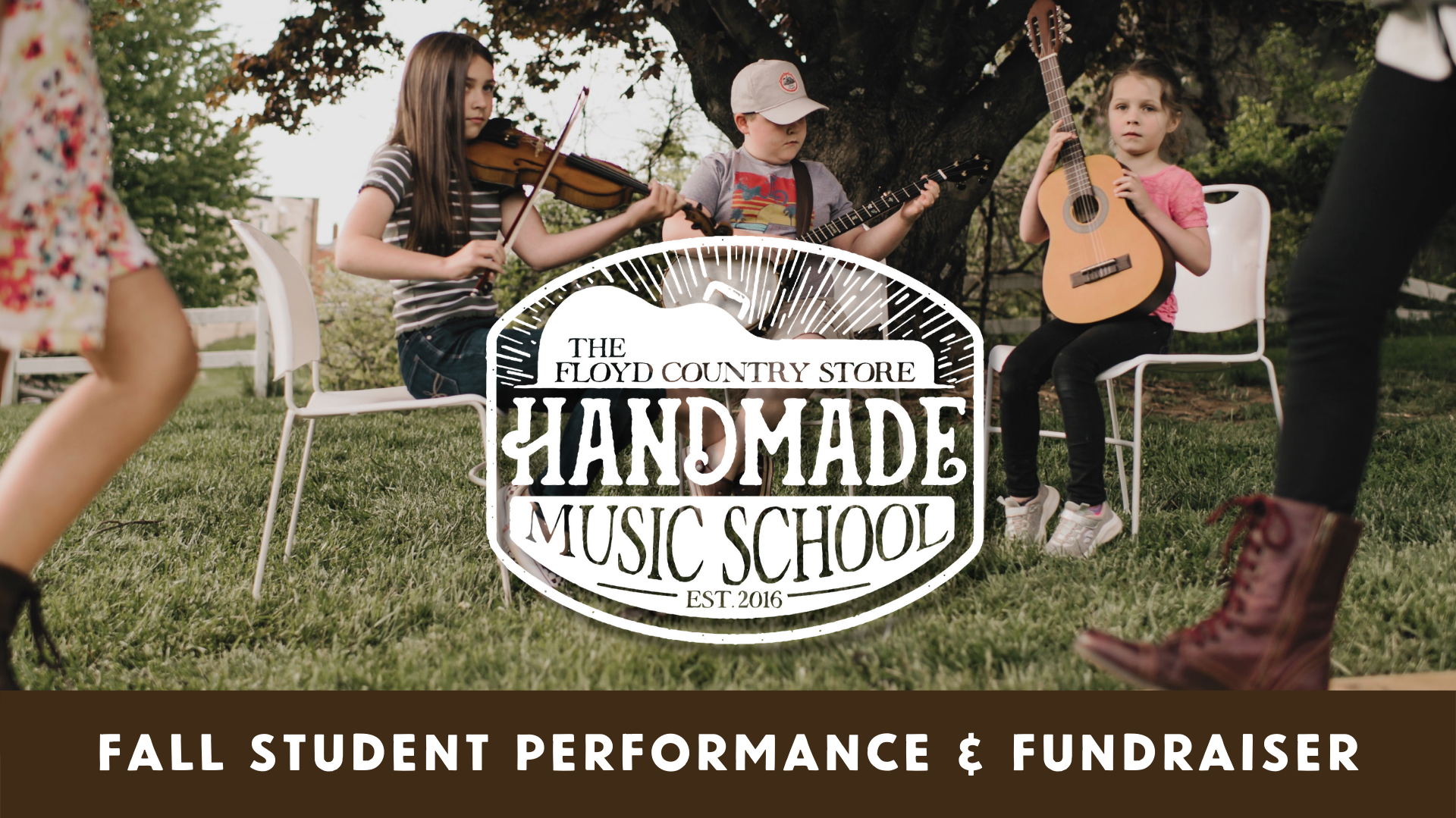 $4,155
raised by 27 people
$5,000 goal
The Handmade Music School in Floyd, Virginia needs your help expanding our online learning opportunities for those interested in learning more about the traditional music and dance culture of Southwest Virginia. 
We're building an exciting digital platform of music, stories, images, maps, and other resources for students, teachers, community members, and musicians to explore the music of our mountains.   
The Handmade Music School currently offers online workshops, children's programming, private lessons, camps, and a weekly blog on the history of our local music. Today, we're expanding to offer historical maps, school curriculums and cultural programming, and an extensive library of online lessons and classes.  You can help us build and share these resources!
Choose a project to contribute towards: 
The Music of Our Mountains (MOOM) project will tell the unique and, until now obscure, story of Floyd's role in the legend of American roots music, dance, and culture with expertly-woven storytelling, archival resources, and the shoots and branches of a new generation carrying our traditions forward.  This engaging, comprehensive resource will expand our understanding of contributions to our traditions from women and minorities, while providing unparalleled accessibility, engagement, and connection between Floyd's musical and cultural heritage and the world -- at a time when we are starved for connection to community.

An exciting new project that will allow students to build essential music and dance skills at home … wherever they are! Join expert instructors steeped in our musical traditions along with students from near and far to explore core techniques and tools that will give your music the authentic sound of our mountains.
Our Share The Music student scholarship fund makes our programming available to everyone, including area youth, Junior Appalachian Musicians students, and the greater community. Your donations make a REAL difference to our students! Click here to learn more.
The Handmade Music School exists thanks to the generosity of people like you. Your donation will support programming and outreach to help us draw people into the music of our mountains as a vehicle for healthy individual self expression and building vibrant community.
As a 501(c)(3) not-for-profit arts organization, your donation is tax-deductible to the extent allowable by law.
The Handmade Music School is an initiative of Floyd Creative Studios, a non-profit, 501(c)3 organization dedicated to the creative process in Floyd County, Virginia.
Thank you for your support and for joining us in sharing the music and passing on these important musical traditions.
More about The Handmade Music School at The Floyd Country Store:
The Handmade Music School draws people into the music of our mountains as a vehicle for healthy, creative self-expression and building a vibrant community. We are dedicated to teaching old time, bluegrass, and traditional music and dance from Floyd County, Virginia, and throughout the Blue Ridge Mountains. The philosophy of The Handmade Music School is to "hand down" the songs and dances from the teacher to the student, phrase-by-phrase, and step by step -- the way it's been taught in the Blue Ridge Mountains for centuries.