Julia's Winter Solstice-Tour de Lights Ride!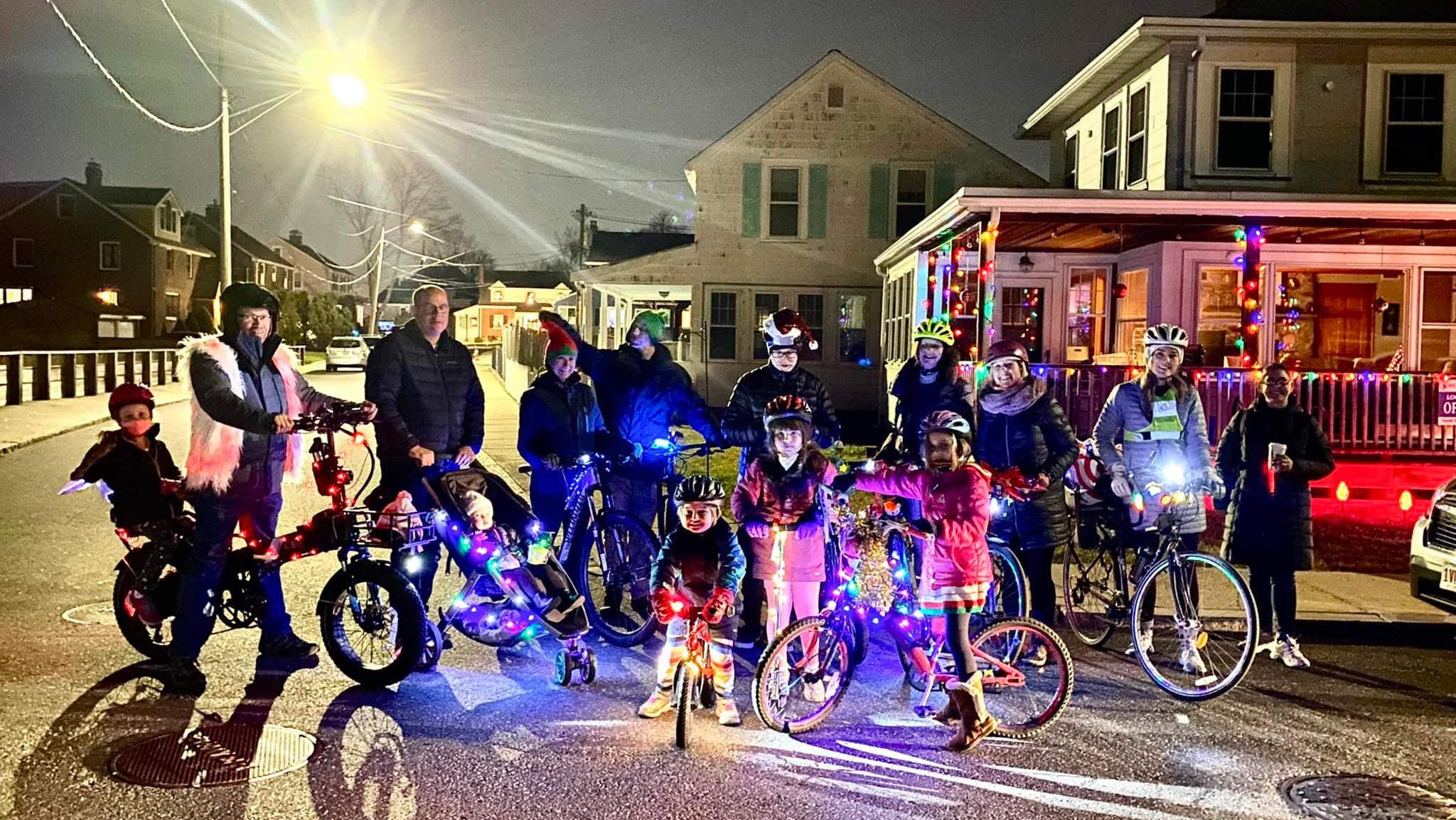 Join me in celebrating WINTER while supporting LivableStreets for their 16th anniversary!
$1,985
raised by 24 people
$2,000 goal
So COVID put a damper in our annual tradition of Tour de Streets in the fall, but it can't stop us from putting bells & lights on our bikes and celebrating the things we love most about livable streets during "the most wonderful time of the year", on what also happens to be the DARKEST day of the year (Winter Solstice)- it's Tour de Streets: Winter Addition!
This year, instead of joining us for a big 'ol bike ride or walk around Boston & Cambridge, I'm inviting you to join me for a Winter Solstice-Holiday Lights Ride along the festive streets of Winthrop on Tuesday, December 21st at 5:00 pm, starting and leaving from Pico Park (map)- OR donate to help reach my $2,000 goal to help keep LivableStreets going strong in 2022.
In the past year alone, LivableStreets has tackled so much - and we're only getting started! Here are a few of our accomplishments:
>>We launched the Great Neighborhoods Network, which recently mobilized to support the Boston City Council in eliminating parking minimums for new affordable housing developments.
>>We led a coalition of 60+ organizations across the region in stopping the most catastrophic MBTA service cuts. And now we're working together to improve service, make low income fares a reality and ensure the MBTA is property funded in the long term.
>>The Emerald Network saw a number of big wins, including securing commitments from MassDOT to ground the I-90 viaduct in Allston and to build the bike and pedestrian bridge over the Mystic River, between Everett and Somerville.
>>Through persistent advocacy from the Vision Zero Coalition, Boston bucked national trends and saw a reduction in serious and fatal traffic crashes in 2020.
And last, but not least, I recently became Chair of the Board of Directors, a great honor after 10 years of service on the board, and we're bringing on three new staff members to support and expand our work.
This is why I'm asking you to donate to LivableStreets this year. I want to make sure that we can sustain and grow the LivableStreets team well into 2022 and beyond, but I need your help to do it.
There are a few ways you can help:
1. Donate to this page. Its easy - click the Donate button on this page!
2. Join my team and encourage your friends and family to participate and donate!
3. Join me in Winthrop on Tuesday, December 21st, for a family-friendly holiday lights bike tour of the town's most notoriously well-lit and decorated neighborhoods- complete with bells & lights for your bikes- followed by hot cocoa!