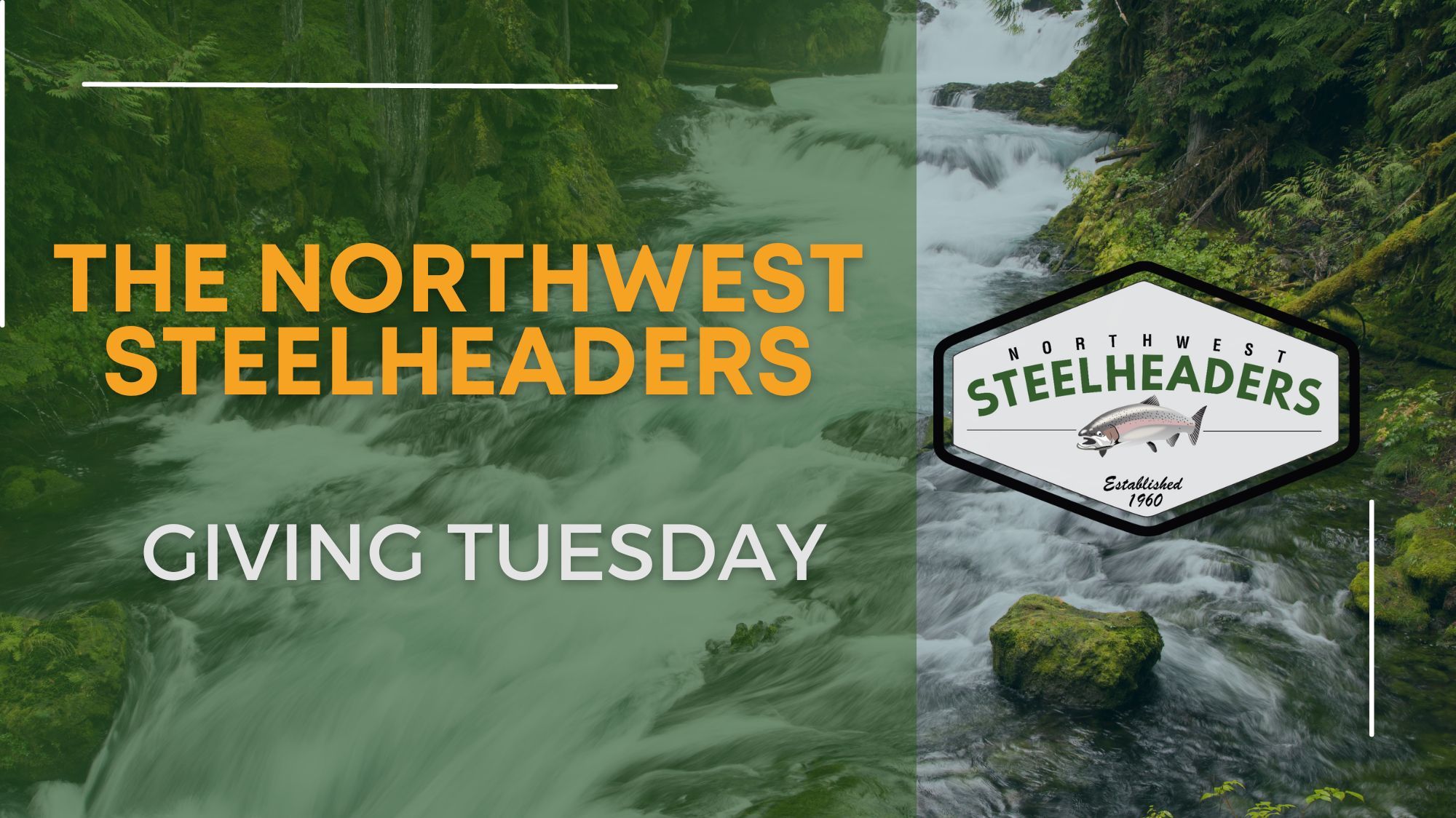 Help us host new programs and events to grow our community of conservation anglers!
$0
raised by 0 people
$10,000 goal
Today, when you support the Northwest Steelheaders through Giving Tuesday, the funds will support our goal to continue bringing strong programs and events to our community. Help us reach our fundraising goal of $10,000! By giving just $20, you can help us build new programs and expand the reach of our education programs throughout Oregon and southern Washington.
We will continue our work to restore our native fish populations and create ample angling opportunities. Our Fish Eggs to Fry program will bring salmon or trout eggs into more than 700 classrooms throughout the Portland metro area for students to raise as they learn about the importance of salmon and trout to our ecosystem. Our Hooked on Family Fishing Day will teach disadvantaged families casting, trout anatomy, water safety and so much more.
In the coming year, we're working on new programs to expand our community and bring even more angling opportunities to you all. Please consider making a donation so we can support you as best we can.
We are incredibly grateful for your continued support.