SOFLO Liberty City Arts Project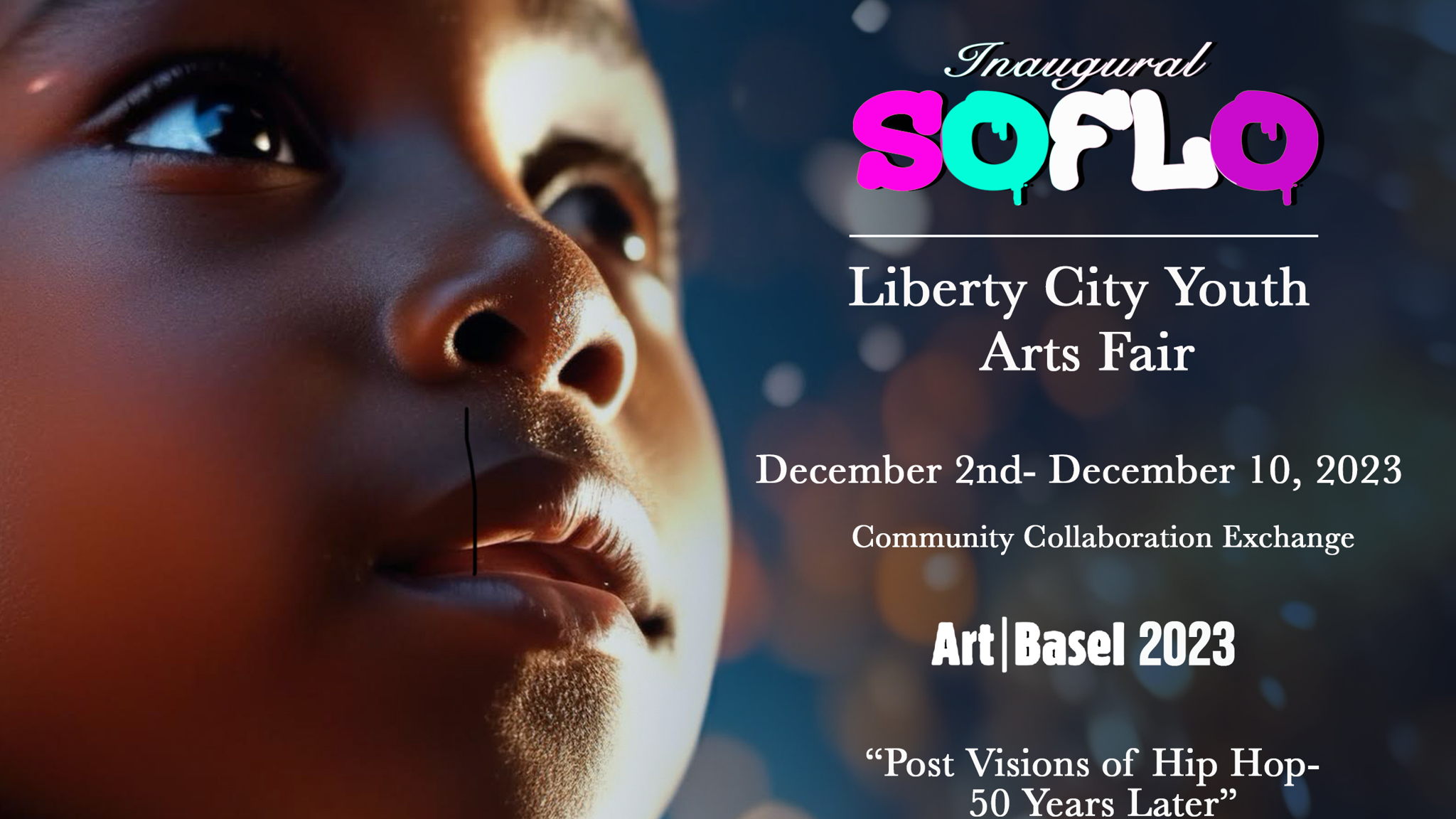 Overall Goal: $50,000 Introduction: So Flo Liberty City ART Basel Dec 2-10, 2023
$75
raised by 3 people
$50,000 goal
Overall Goal: $10,000
Introduction:
We are reaching out to request your support for an exciting and impactful initiative aimed at enhancing our community through the power of arts and collaboration. The South Florida Liberty City Arts Fair.  December 2-10 2023. Our overarching goal is to raise $50,000 to fund an Arts program that directly involves our most vulnerable population - the youth.
Request #1:
Today, we kindly request a contribution of $50,000
 from the City of Miami Arts and Entertainment Council to become a partner in our mission. This funding will enable us to engage our youth in a wide range of artistic endeavors, including storytelling, visual arts, environmental awareness, safety education, cultural connections, dance, music, and entertainment.
Request #2:
Additionally, we seek the support of the City of Miami Arts and Entertainment Council to collaborate on the Rev. Dr. MLK BLVD initiative. Our aim is to restore linear parks in this area, and we believe that a contribution of $50,000 from your council would be instrumental in making this vision a reality.
Our Initial Progress:
We have already made significant strides in this initiative. Our dedicated team has worked tirelessly on the initial space at 62nd St NW 17th Ave. We have cleaned, painted, and diligently cleared debris. However, our true passion lies in continuing this project with a special focus on the youth, as we believe they hold the key to a brighter future for our community.
Potential Supporters:
We are thrilled to share that Commissioner Hardemon is fully supportive of our project and has engaged in meaningful discussions with us regarding the Rev. Dr. MLK BLVD initiative. We are also fortunate to have the backing of Community Collaboration Exchange, an organization committed to providing support for our cause
The Impact:
By involving the youth in arts, storytelling, programs, and various creative avenues, we aim to develop two Linear Parks along Rev. Dr. MLK BLVD. These parks will serve as vibrant hubs for artistic expression and community engagement. Ultimately, this project will not only beautify our neighborhoods but also enhance the quality of life for residents of Liberty City.
Conclusion:
We believe that with your support, we can create a lasting impact on our community. Your contribution will directly empower our youth, revitalize public spaces, and foster a sense of pride and togetherness. We kindly request your consideration of our proposal and hope that you will join us on this exciting journey towards a better, more vibrant Liberty City.
Thank you for your time and consideration.
Sincerely,
Tawana  Akins
A Better Me