InsideOut's Summer Fundraiser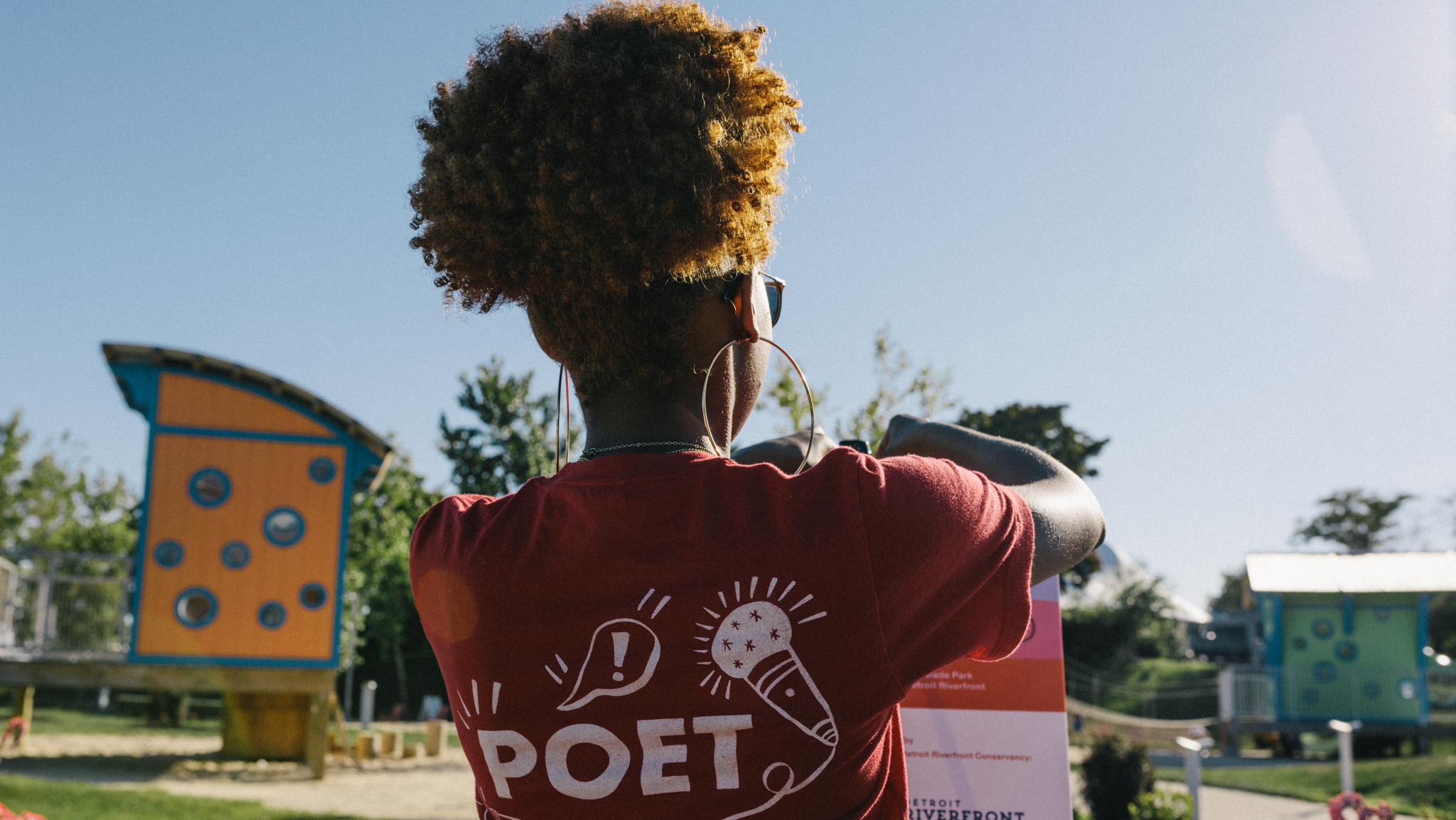 Help keep InsideOut's transformative programs accessible to Detroit youth!
$7,041
raised by 56 people
$10,000 goal
"[InsideOut programming] gives students the chance to practice respect, show kindness, and open their minds in ways that help them to grow as individuals."
- Classroom Teacher 
Your support makes these life-changing experiences for youth possible – THANK YOU!
With your help, InsideOut continues to bring social-emotional and literary education to classrooms across Metro Detroit, creating learning spaces in which students are encouraged to create bravely and are shown that their voices are valued. Our programming encourages student success in school – and well beyond.
This year, InsideOut alumni and former Writer-In-Residence, Nandi Comer, was named the Michigan Poet Laureate – only the second person to hold this title in the state's history! Comer says: "I came into poetry as a youth and to have someone come into a classroom, or teachers that were interested in valuing my voice, is really what set me on this trajectory." Comer also credits InsideOut founder Terry Blackhawk and her time spent with InsideOut programming with having tended her interest in writing. Her story is just one example of the lifelong positive impact an investment in youth voice can provide.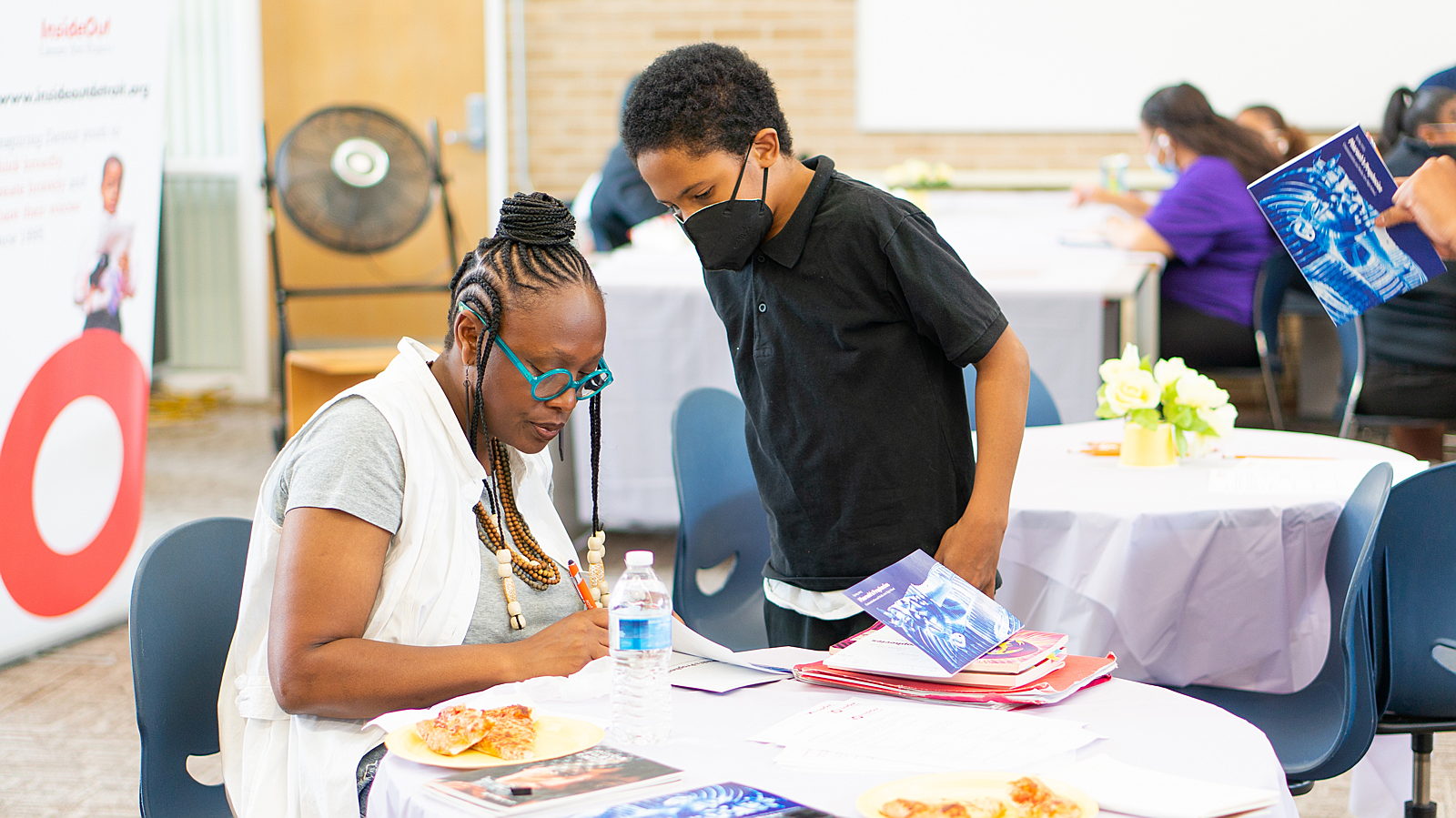 InsideOut programs build supportive learning communities, allowing students to be their true selves and share their unique voices – tools that last a lifetime. This summer we are celebrating these bold futures – please consider making a gift to help us reach our goal of $10,000!
Your support ensures that students have well-trained, passionate teaching artists in their classrooms today, so they can imagine unlimited tomorrows.
Working together, we know we can get there.