Give on October 1 because when you give, another story begins!
$86,238
raised by 106 people
$100,000 goal
Tabor College Jay Day of Giving is a 24-hour celebration and fundraising effort held on October 1, 2020 when we all come together to show our Bluejay pride by giving to the school that means so much to us.  This second annual giving event challenges alumni, parents, grandparents, students, faculty, staff and friends to imagine more for Tabor College.
Jay Day of Giving will raise critical funding to ensure that the college continues to thrive and provide future students with opportunities to gain an education and succeed. All gifts will go to the Tabor Fund which helps provide scholarships, textbooks, and covers some operations costs. Gifts of all sizes will add up to have a big impact for students, faculty, and our entire college community. Help us reach our goal of 125 donors in 24 hours.

Text "JayDay" to 844-844-6844 or use the form below and you will have the opportunity to make your gift.
#ShareYourTaborStory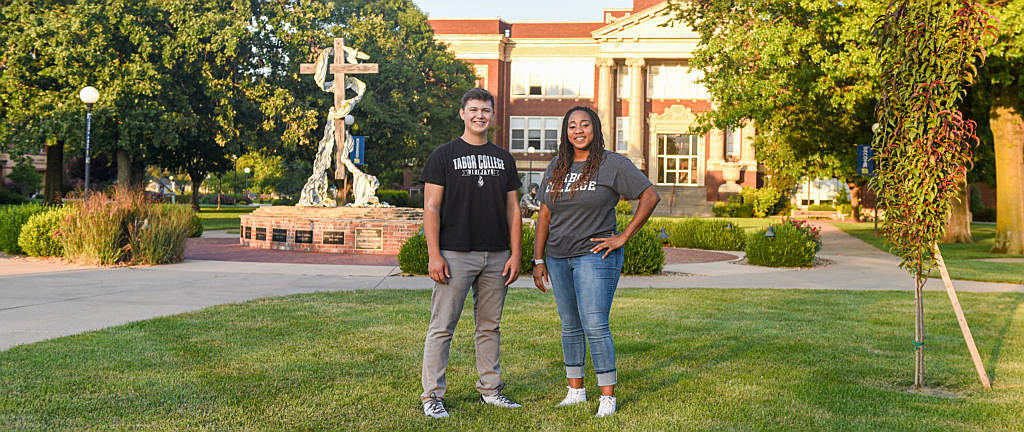 Make sure to follow Tabor College on Instagram and Facebook as we share stories of how Tabor has made an impact on people's lives. This year our theme is Share Your Tabor Story. During the month of September, we will be sharing stories of students, staff, faculty, and alumni. Make sure you join us in sharing your story using the hashtag #ShareYourTaborStory. If you share your story you could even win a prize. We can't wait to hear about all that God has done through the years. 
The Blue vs. Gold Challenge
Make sure to encourage all of your classmates to give on Jay Day. If you graduated in an even year, you are on the Gold Team, and if you graduated in an odd year, you are on the Blue Team. Each gift makes a difference and could help your team win! Check out the Jay Day website and Tabor social media to see how your team is doing. The winning team gets bragging rights until next year's Jay Day.
Remember when you give, another story begins.